You would be surprised to know that India's cheapest Porsche retails for less than what you would spend on a Maruti S-Presso. Before you freak out, we must confess that we are talking about a used Porsche. The second-hand car market in India is booming. This is particularly true after the pandemic when the need for personal mobility spiked. However, some people head to the used car market to get a taste of a luxury car without having to burn a hole through their pockets. In doing so, one must be careful about such purchases since the maintenance costs could be exorbitant. Here is one case in point.
You may also like: Should You Buy Used Luxury Car in India? Pros and Cons
India's Cheapest Porsche
As per a posting on OLX from November 3, 2023, a man is selling his 2004 Porsche Cayenne for Rs 6.90 lakh. The details showcase the images of the model from the outside and inside. Furthermore, the listing informs that he is the second owner and the car is in Peelamedu, Coimbatore, Tamil Nadu. It has done 1,12,000 km on the odometer and has a petrol engine with automatic transmission. We checked the on-road price of the Maruti S-Presso in Coimbatore for the top model. It comes out to be Rs 6.95 lakh. Hence, you have the option between an entry-level car and a luxury vehicle.
You may also like: Vijay Mallya's Maybach 62 Hits Used Car Market – VIDEO
Specs
There were many variants of the Porsche Cayenne on sale back then. This one has a 3.6-litre 6-cylinder engine generating a decent 290 hp and 385 Nm of peak power and torque. The transmission duties are carried by a 6-speed automatic gearbox powering all four wheels. People bought it for its driving dynamics, which is always a highlight of the Porsche brand. That is the reason many top celebrities opt for it across the globe. In fact, its image makes it a dream for many.
You may also like: Maruti Jimny Hits Used Car Market, Skip the Waiting Period!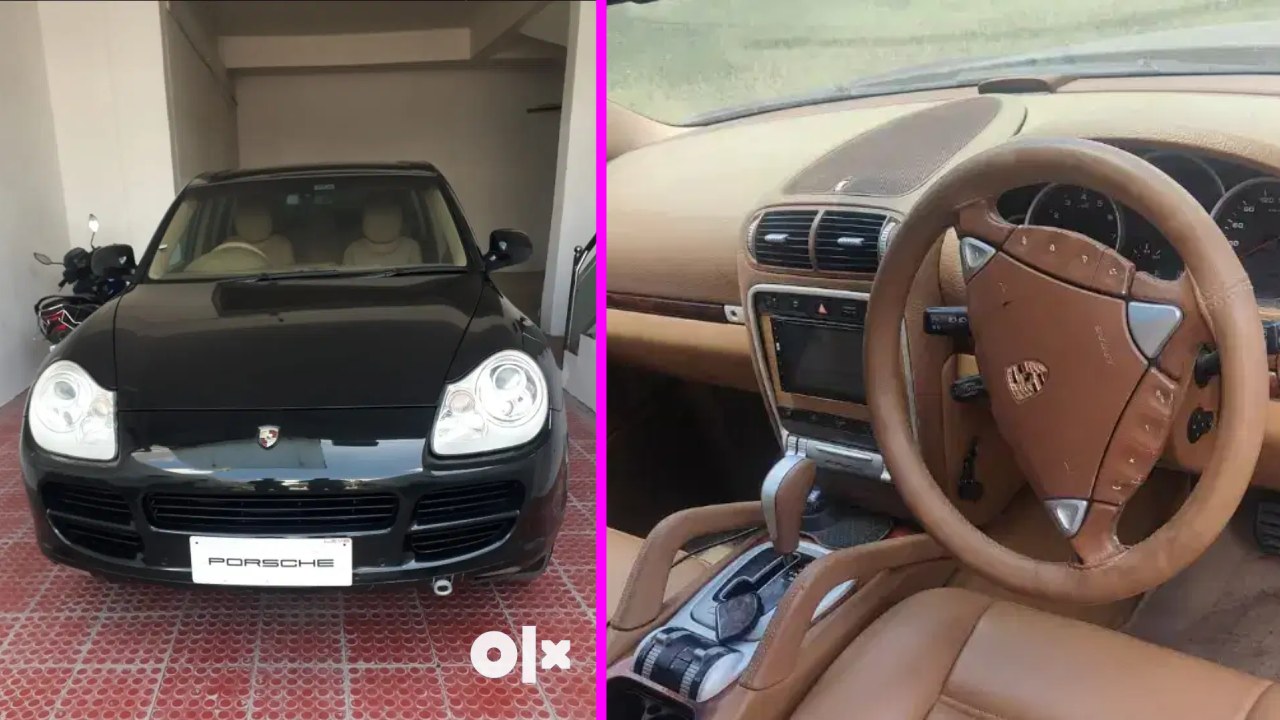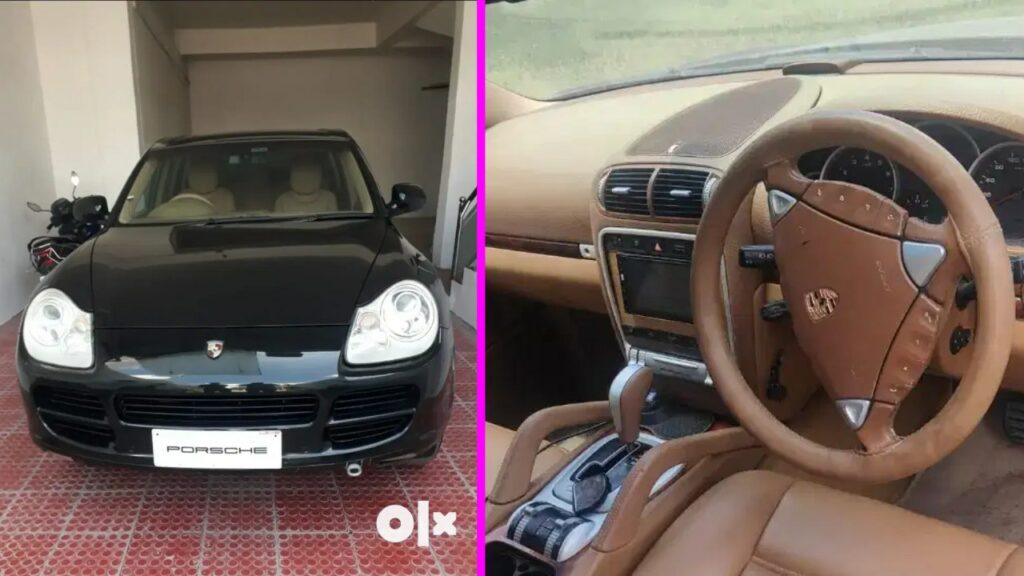 You may also like: Arab Car Expert Tells How He Would Buy a Used Ford Mustang Instead of a New Dzire
What We Think
On the surface, it might feel like a great deal to make your dream come true. However, it must be understood that a 20-year-old luxury car will be excruciatingly painful to own, service and maintain. You can never be sure about the issues it could have had all this while. Secondly, it could be expensive to maintain it in terms of running costs and repairs. Finally, if anything undesirable were to happen to the car, the chances of getting spare parts are almost non-existent. Hence, we would like to list out these potential issues before you decide to make the purchase.
Join us for FREE NEWS Updates on our Whatsapp Community or our official telegram channel.