Mahindra XUV700 comes with ADAS features allowing the car to self-drive for a few moments.
However, some owners take it as an excuse to take their hands off the steering wheel.
Therefore, a ton of situations have emerged which have the potential to cause unfortunate incidents on the road.
The ADAS feature of the Mahindra XUV700 is seen being misused yet again. We have reported numerous instances of this autonomous function wrongly and dangerously deployed by a few owners and social media personalities to gain traction. With the aim of garnering likes and views on social media, they undertake mindless acts which have the potential to cause harm not only to the car and the driver but to others on the road as well. Here are the details of this latest idiotic attempt.
You may also like: Delhi Police Fines Influencer for Dangerous Driving, Seizes BMW for Being Over 10 Years Old!
You may also like: South Africa-spec Mahindra XUV700 vs India-spec Model – Quick Comparison
You may also like: Mahindra XUV700 Driver Plays Ludo, Eats Burger as ADAS Controls Car
Mahindra XUV700 ADAS Misused
This video has been uploaded by Nikhil Rana on his YouTube channel. He posts such content in order to raise awareness among car owners regarding the importance of road safety. In this latest case, he covers a social media influencer who has created a reel that has got 8 million views. However, the content of the reel holds massive potential to cause chaos on the road. The driver of the XUV700 is seen eating with both his feet on the seat as the SUV drives itself on a highway. His hands and feet are away from the vehicle.
You may also like: Mahindra XUV700 Shows ADAS/5-star Safety Rating Aren't Substitutes for Safe Driving
As one would imagine, this could create unbelievable damage if anything were to suddenly appear on the road. What's even worse is the fact that the SUV is being driven like this in rain. This could easily cause the vehicle to skid and lose traction. Since the driver already has no control of the SUV, terrible consequences await. Being a social media influencer, many people will inevitably try to imitate this stunt endangering their lives and that of others in the process.
You may also like: Mahindra XUV700 Running with Cruise Control Set at 78 km/h Crashes, Keeps All Safe
We would like to warn our readers of such careless drivers on the roads. If you see anyone attempting such idiotic activities, make sure to report them to the authorities. Because such acts have the potential to cause harm to others who have nothing to do with this. Also, if you are a social media influencer, you must be responsible and not do such stunts that can cause danger to you and others. Let us pledge to be responsible drivers and promote road safety.
You may also like: Mahindra XUV700 Driver Sits on Passenger Seat as SUV Drives On Its Own – ADAS Misused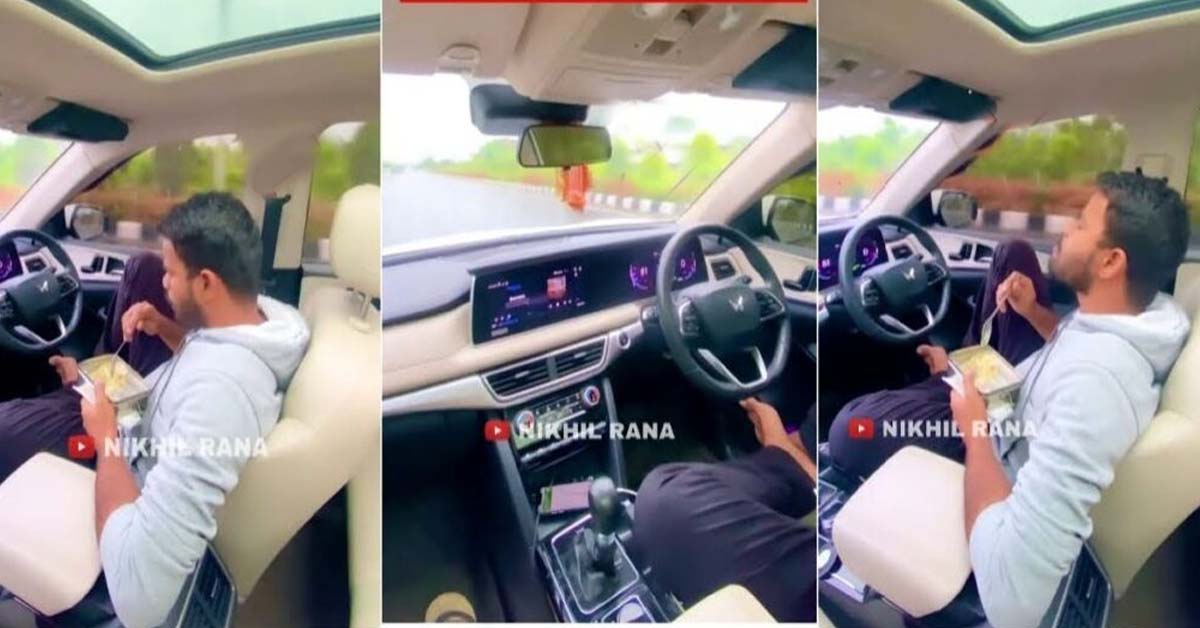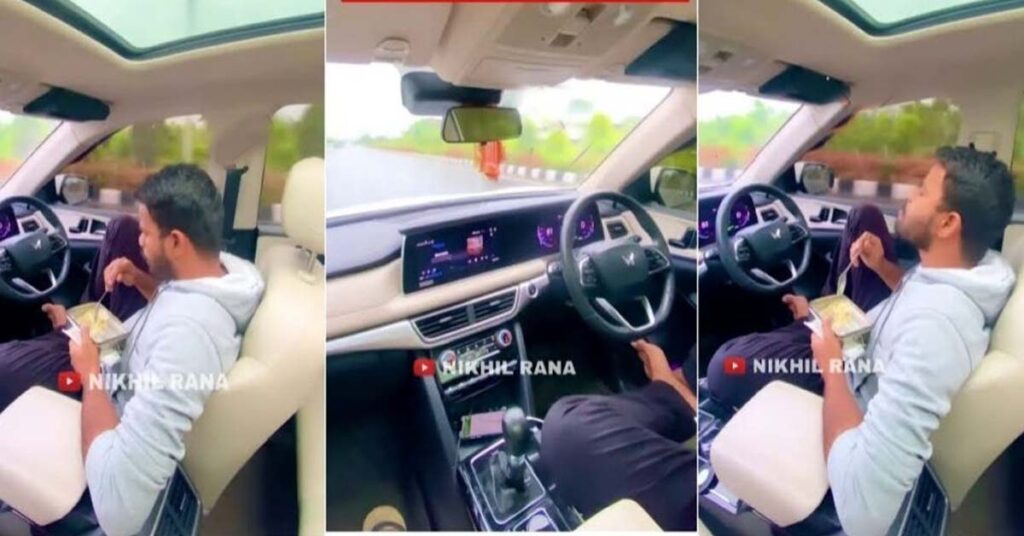 Disclaimer- The embedded videos/ external content is/are being used as a convenience and for informational purposes only; they do not constitute an endorsement or approval by Car Blog India of any of the products, services, and /or opinions of the corporation or organization or individual. Car Blog India bears no responsibility for the accuracy, legality, and/or content of the external site or for that of subsequent external videos/ external content. Contact the external publisher for answers to questions regarding its content.