Modern vehicles come equipped with ADAS functions that are engineered to enhance the safety aspect. However, people are making it the reason to compromise safety.
In this video, the driver of a Mahindra XUV700 is seen making videos from the passenger seat highlighting how the ADAS is misused. The XUV700 comes with the latest ADAS functions allowing some relief to the driver while driving on a highway. Its features like Adaptive Cruise Control enable the SUV to automatically accelerate and decelerate to maintain the pre-set speed on a properly marked highway. However, some people have taken it as an excuse to get out of the driver's seat while the vehicle is still in motion.
You may also like: Instagrammer Drives Mahindra XUV700 While Sitting on Roof – ADAS Misused!
You may also like: Mahindra XUV700's ADAS Misused on Independence Day
Mahindra XUV700 ADAS Misused
This video has been shared on the Nikhil Rana YouTube channel. He regularly creates content around the safety aspects of various vehicles. In this case, an XUV700 is seen travelling on a single-lane road at around 60 km/h. However, what is dangerous is the fact that the driver is in the passenger seat making content for social media. This is highly concerning since there is no one to react to any unpredictable situation on the road. While the vehicle is capable of bringing itself to a complete halt at sensing an obstacle, the system is not meant to replace the driver.
You may also like: Mahindra XUV700 Running with Cruise Control Set at 78 km/h Crashes, Keeps All SAFE
Moreover, the adequate functioning of the ADAS needs properly marked roads and traffic signs. We know that it is not the case for most of our roads. Hence, leaving the SUV to itself on a single-lane road is an open invitation to trouble. People have misused the ADAS function of the XUV700 many times in the past as well. Jeopardizing safety was never the intent of this technology, obviously.
You may also like: Mahindra XUV700 vs Hyundai Tuscon – Which One Has Better ADAS?
If you come across such videos or posts on social media, make sure not to promote them further. Instead, in fact, you should share it with the authorities so that correct action is taken against such careless drivers performing mindless acts. We must understand that such stupid acts not only compromise the safety of the driver but also of the others plying on the road. They can become victims of such scenarios despite having no fault of their own. What are your thoughts on this?
You may also like: Mid-spec Mahindra XUV700 AX5 with Luxury Interior Modification – VIDEO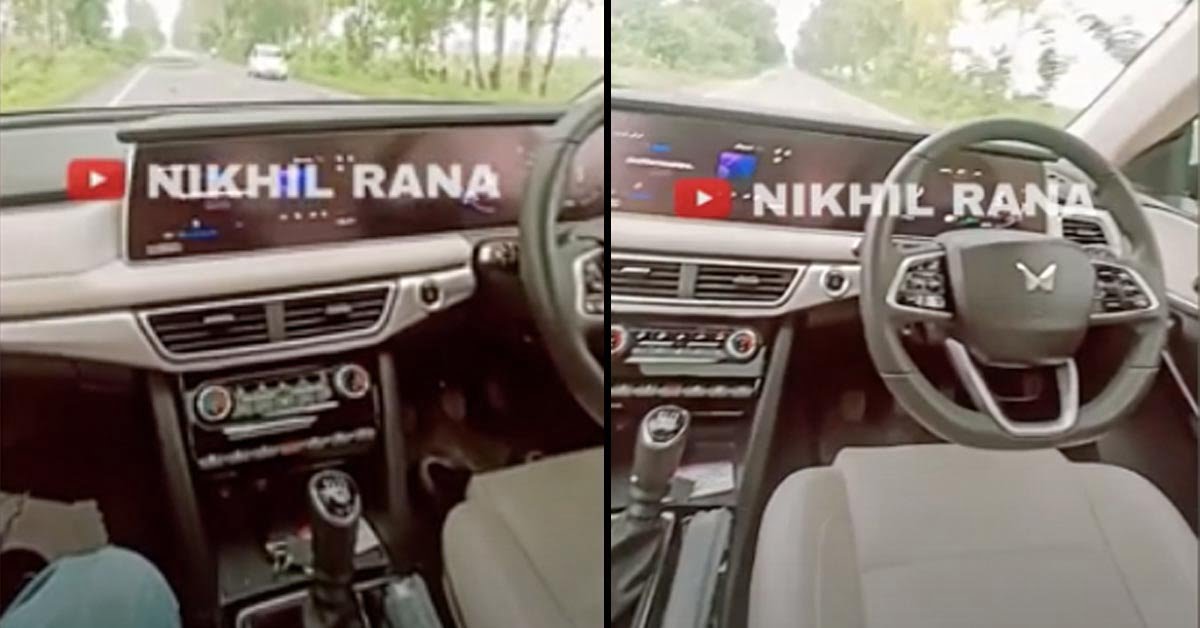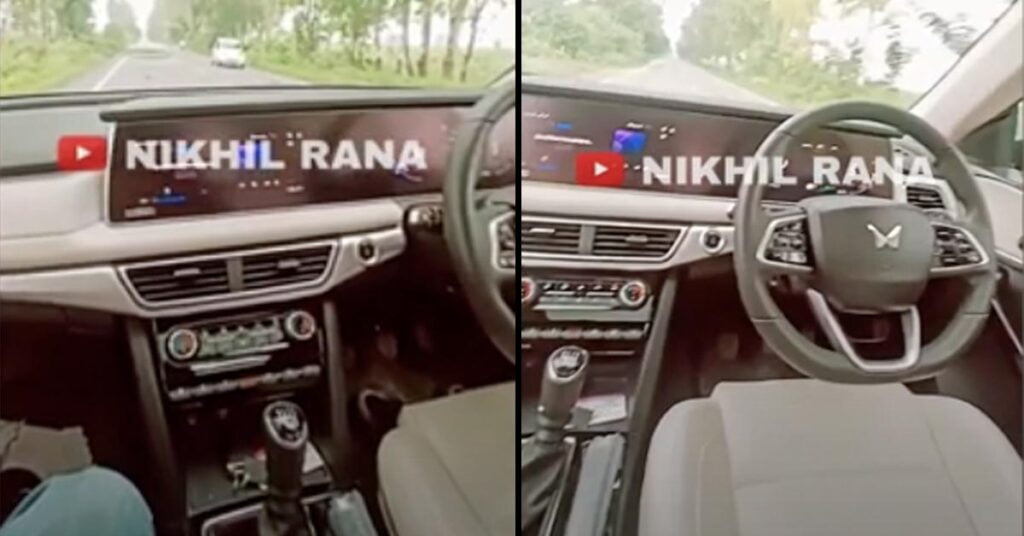 Disclaimer- The embedded videos/ external content is/are being used as a convenience and for informational purposes only; they do not constitute an endorsement or approval by Car Blog India of any of the products, services, and /or opinions of the corporation or organization or individual. Car Blog India bears no responsibility for the accuracy, legality, and/or content of the external site or for that of subsequent external videos/ external content. Contact the external publisher for answers to questions regarding its content.
Join us for FREE NEWS Updates on our Whatsapp Community or our official telegram channel.