Modern cars above a certain price point are coming equipped with ADAS functions which is why it becomes necessary to acquaint yourself with the various levels of ADAS.
This is a neat video to get yourself acquainted with the various levels of ADAS including Level 1 in Mahindra XUV700 and Level 2 in Hyundai Tucson. Both these SUVs are modern and come with driver assistance functions. When talking about the overall industry, there are 6 levels of ADAS from 0 to 5. We take a look at which functions come with what level here.
You may also like: Mahindra XUV700's ADAS Misused on Independence Day
You may also like: Here is a List of the Most Prominent Functions of ADAS Technology
Mahindra XUV700 Level 1 vs Hyundai Tucson Level 2 ADAS
The informative video has been posted by aristocar on YouTube. The narrator explains that the XUV700 comes with Level 1 autonomous features which include parking sensors and autonomous emergency braking, lane change assist, adaptive cruise control, etc. Level 0 is no automation and hence can be neglected. When it comes to Level 2, Tucson and MG Astor offer it at a relatively affordable price. In this, there are additional functions like rear-traffic cross alert, sensors and radars to detect obstacles at the sides and back of the car and apply necessary action to avoid contact. In context of the XUV700 and the Tucson, the latter clearly has a more sophisticated setup.
You may also like: New Hyundai Tucson is India's Safest SUV – Here's Why
Level 3 ADAS functions are considered to be those where a lot of work of the driver is taken over by the automobile. A few Tesla products can be categorised under this section that are capable of driving themselves on properly marked roads. People are able to take their eyes off the road. However, it is limited to only certain sections of prominent highways in the USA and Canada. There are other features like calling your car out of a parking slot without sitting in the car.
You may also like: India's Only Mahindra XUV500 in Electric Blue Paint of XUV700
Level 3 ADAS Yet to Launch in India
Anything beyond Level 3 is considered futuristic and carmakers are coming up with concepts for such vehicles. In these, the steering wheel and driving pedals will be redundant as the cars will be fully capable of driving you from your source to your destination with no input from the driver. Such cars will not have a dedicated driver's seat but a bench where anyone could sit. The focus, in such cars, will be on the comfort of the passengers and the ambience of the cabin. What are your thoughts on the future of ADAS?
You may also like: Mahindra XUV700 Can Go Fully Driverless Like Tesla – Here's Why You Should Avoid It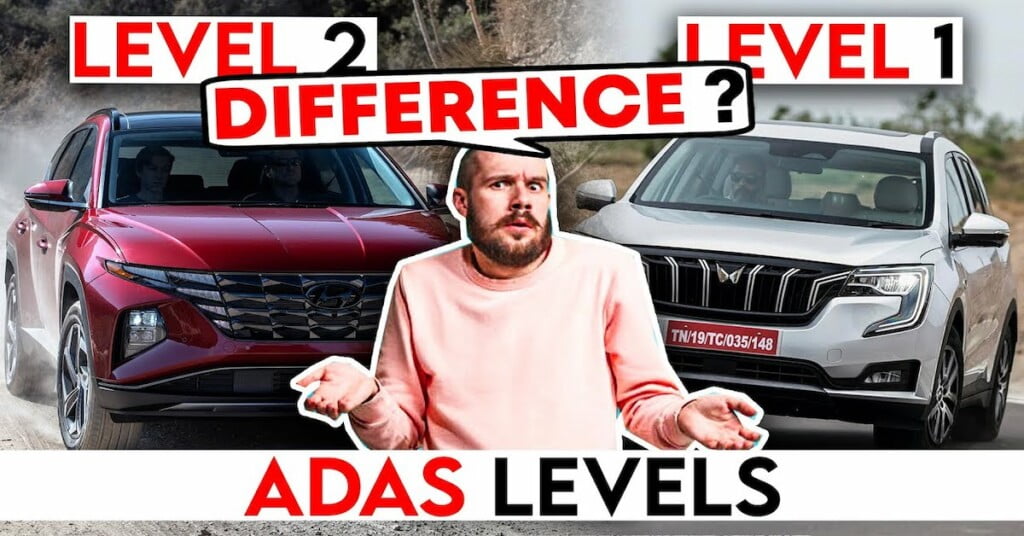 Disclaimer- The embedded videos/ external content is/are being used as a convenience and for informational purposes only; they do not constitute an endorsement or approval by Car Blog India of any of the products, services, and /or opinions of the corporation or organization or individual. Car Blog India bears no responsibility for the accuracy, legality, and/or content of the external site or for that of subsequent external videos/ external content. Contact the external publisher for answers to questions regarding its content.
Join us for FREE NEWS Updates on our Whatsapp Community or our official telegram channel.