Countless incidents are reported each year where drivers are performing stunts on the roads.
They don't seem bothered by the potential consequences of their negligence.
In this latest case, an innocent life was lost in the process.
In a tragic incident, a speeding Jaguar XKR hit a scooty on the side of the road killing the rider on the spot. Unfortunately, such careless accidents are rather common on our roads. Some people, it seems, are least bothered by what their actions can result in which is why they perform such stupid acts on the road. It is high time these idiots are punished for their crimes. That would be the first step toward tackling the issue of reckless driving. Here are the details of this latest incident.
You may also like: Mahindra Scorpio Classic of Mr Indian Hacker TOTALLED in Accident
You may also like: Drug-Addict Passenger Causes Tata Tigor to Crash with Truck in Fatal Accident
Jaguar XKR Hits Scooty
The video has been uploaded by Prateek Singh on his YouTube channel. He posts such content in order to raise awareness among car buyers regarding the importance of buying cars with high safety ratings and their real-world performance in unfortunate events. Reportedly, this incident has surfaced from Noida. The Jaguar XKR in question wears a VIP number plate. As per the information in the video, he was allegedly racing with a Range Rover on a highway.
You may also like: Rs 2.2 Crore Land Rover Defender Crashes at 160 km/h in First Accident in India
In sector 96 of Noida, a woman, Deepika Tripathi, a receptionist at e-Square, was parking her scooty when the speeding Jaguar hit her from behind. As per the onlookers, the luxury sedan dragged her and her bike for quite some distance before coming to a halt. The impact was so intense that there was nothing left of the scooty and the front left side of the Jaguar also suffered heavy damage. The bystanders took the injured woman to the hospital nearby where she was pronounced dead on arrival.
You may also like: Jatt Prabhjot Seen Overspeeding On Kawasaki H2 Before Accident with Old Man in Nepal
Driver an American Express Employee
The driver of the Jaguar, Samuel Andrew Pyster is an American Express Bank employee. After causing the accident, he fled the scene. However, after the Police investigation, he was arrested. We can only hope that justice is served as soon as possible. Also, we hope all road users remain mindful of the consequences of violating traffic rules and reckless driving. Do share your thoughts about this here.
You may also like: First MASSIVE Accident of Tata Nexon Kaziranga Edition Reported – Performs As Expected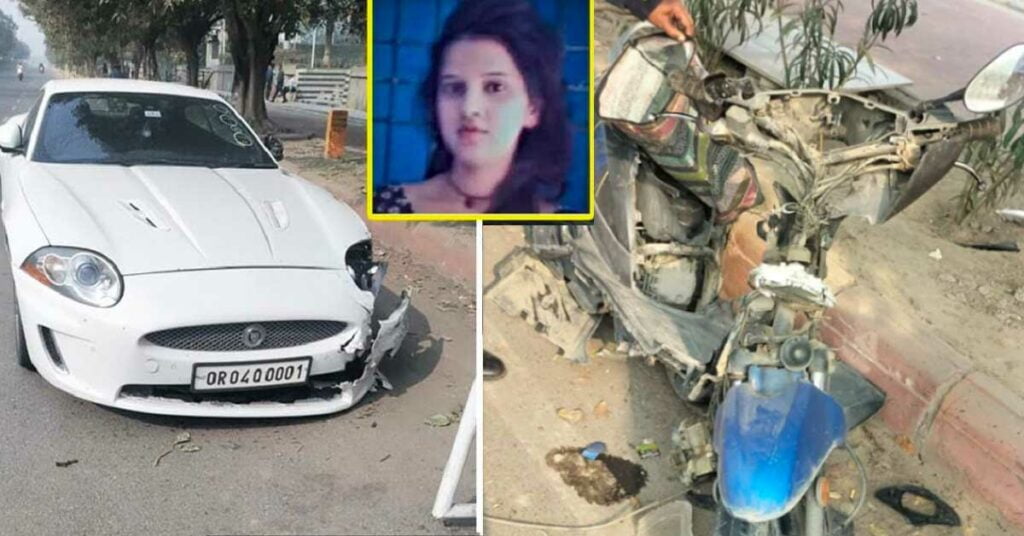 Disclaimer- The embedded videos/ external content is/are being used as a convenience and for informational purposes only; they do not constitute an endorsement or approval by Car Blog India of any of the products, services, and /or opinions of the corporation or organization or individual. Car Blog India bears no responsibility for the accuracy, legality, and/or content of the external site or for that of subsequent external videos/ external content. Contact the external publisher for answers to questions regarding its content.
Join our official telegram channel for free latest updates and follow us on Google News here.