You might not have seen too many Land Rover Defender SUVs in India but here is an even rarer sighting of a Defender that had a major crash
This is one rare occasion where a Land Rover Defender is caught in an accident. The luxury SUV is a popular product among the elite in our country. Available in a ton of variants, one really has a lot of choices to get the perfect model as per the requirements. However, driving above the speed limit should not be on the agenda of anyone, irrespective of how luxurious or safe you think your car is. Let us check out the damage sustained by the SUV here.
You may also like: Arpita Khan, Sister of Salman Khan Spotted in her Rs 2.2 Crore Land Rover Defender
You may also like: Man Sells His Land Rover Discovery To Buy Tata Safari
Land Rover Defender Accident
The video has been shared as YouTube Shorts by Anoop Auto Vlogs. It shows a completely decimated Land Rover Defender turned on its side on a road. The text on the video mentions that the speed at which this happened was 160 km/h. That is way above the speed limit of any highway in our country. Moreover, no car in the world is equipped to survive a crash at such high speeds. The results are clearly visible in the visuals. The SUV is destroyed beyond recognition. If it wasn't for the Defender lettering barely visible on the bonnet, one wouldn't have been able to make out which car it is.
You may also like: 22 Yr Old Rams Land Rover Into Honda Amaze, Lies to Prevent FIR
The video creator also mentions that the passengers were able to survive this horrifying crash somehow. That certainly points toward a rugged build quality and efficiency of the safety equipment in the SUV. Nevertheless, this doesn't give the licence to anyone to drive recklessly disregarding the traffic regulations altogether.
You may also like: 2022 Suzuki Jimny vs Rs 1 Cr Land Rover Defender 90 in Off-Road Battle
Prevent Overspeeding
In inference, we would like to divert the attention of readers to the relevance and need to follow the traffic rules. Overspeeding, in particular, remains the top reason for such undesirable incidents on the roads by far. We lose thousands of lives on our roads each year. Let us pledge to be responsible drivers by following traffic regulations and encouraging others to do the same. Let us know your feelings about this?
You may also like: MLA Rams Land Rover into Crowd, Gets Thrashed by Angry Mob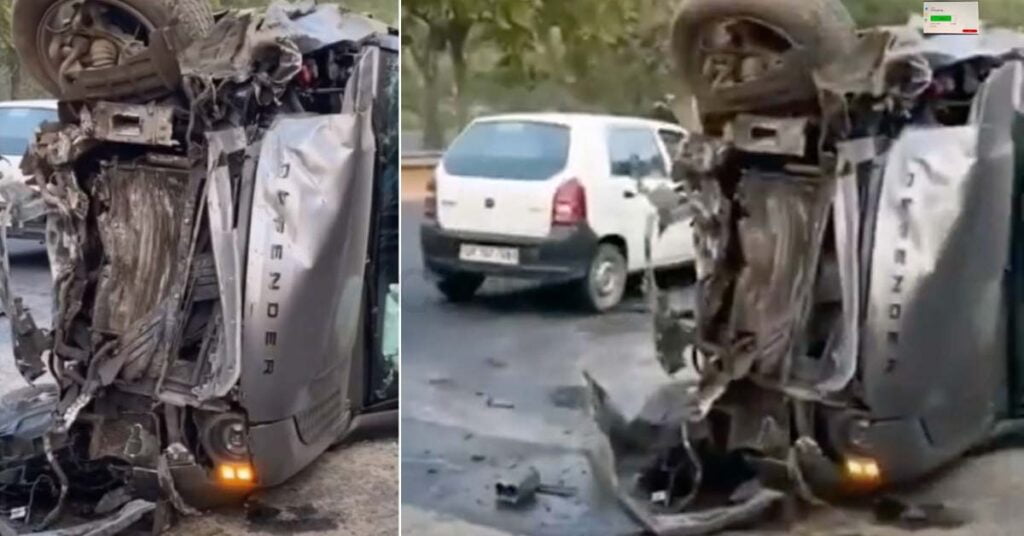 Disclaimer- The embedded videos/ external content is/are being used as a convenience and for informational purposes only; they do not constitute an endorsement or approval by Car Blog India of any of the products, services, and /or opinions of the corporation or organization or individual. Car Blog India bears no responsibility for the accuracy, legality, and/or content of the external site or for that of subsequent external videos/ external content. Contact the external publisher for answers to questions regarding its content.
Join our official telegram channel for free latest updates and follow us on Google News here.