One has to be very careful while dealing with scenarios where drivers make promises of compensating for any damage they must've caused due to careless driving.
A Land Rover Discovery Sport, being driven by a 22-year old was captured ramming into a Honda Amaze on a highway. The incident has been caught on the dashcam of the Amaze. The luxury SUV was seen driving in the wrong lane leading to a direct collision with an Amaze coming from the other side. The road was a part of a local area which is why it is a 2-lane with no barriers in between. Let us check out the details of this unfortunate event.
You may also like: This Honda Amaze Transformation Shows Nothing is Impossible
You may also like: WATCH The Only Mahindra XUV700 With 24-Inch Alloys
Land Rover Rams Into A Honda Amaze
The video has been uploaded on YouTube by Prateek Singh who keeps posting such content to raise awareness among the Indian car buyers regarding road safety and safe cars. This incident has been reported to have taken place somewhere in Bengaluru. It is night time and the visuals are recorded on the camera placed on the dashboard of the Amaze. Suddenly, a Land Rover is seen approaching the Amaze directly without any signs of slowing down. The driver of the Amaze brings the car to a standstill but the luxury SUV keeps moving toward it. Ultimately, the SUV collides head-on and pushes the compact sedan back for a few seconds.
You may also like: BJP Leader Sets Own Mahindra Scorpio on Fire to Claim Insurance
While there is no official confirmation regarding what actually transpired at the time of this news, there are chances that the driver must have been distracted. The Amaze owner confirmed that the driver was not drunk. He was a young 22-year-old who accepted his mistake and asked the driver of the Amaze not to lodge a police complaint. He also said that he would pay for the damage. Otherwise, a police complaint might cause damage to his future. Showing mercy to the young man, the Amaze owner agreed and no FIR was filed. However, after over a month, the Land Rover owner didn't pay any compensation whatsoever.
You may also like: Do You Make Reels When Driving? Here's a Must-Watch Video!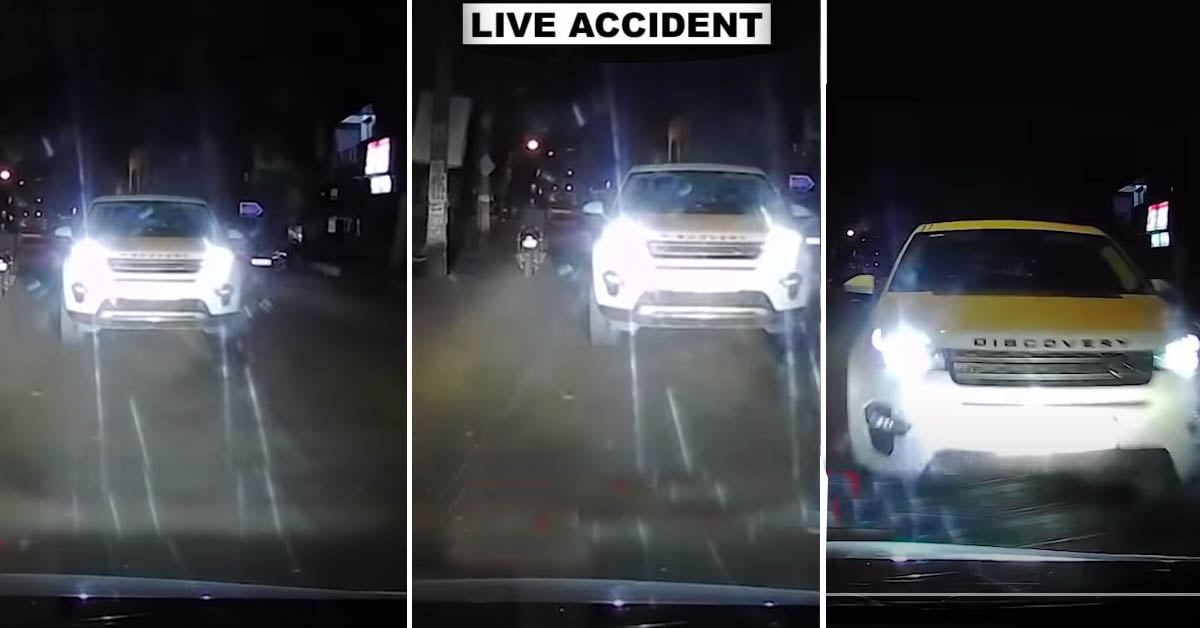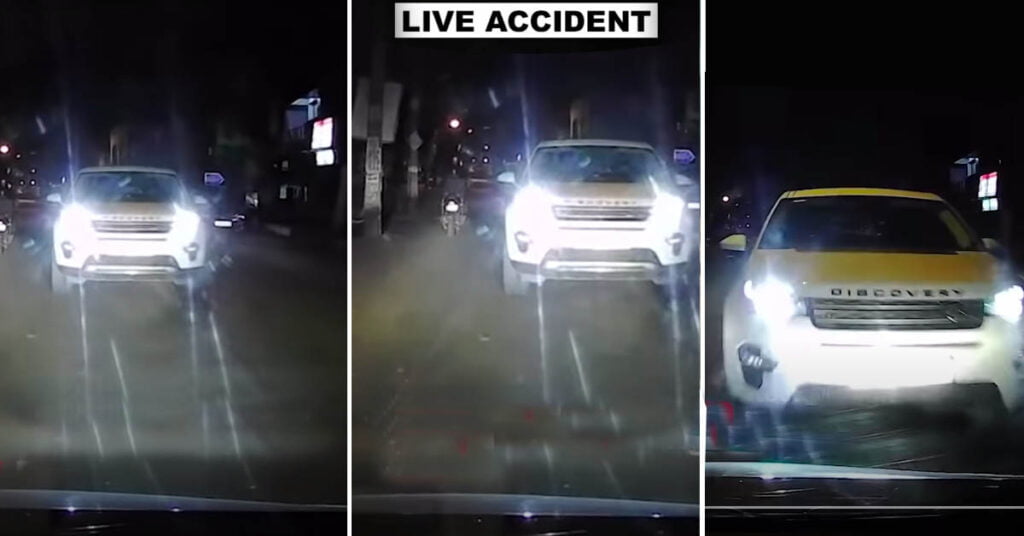 You may also like: Overspeeding Tata Nexon Climbs Atop Maruti Dzire – ALL SAFE
The police are not able to lodge an FIR after so many days after the incident. In such cases, fresh photographs and evidence are crucial. That is why the Amaze owner is struggling to lodge a complaint or get compensation. This must serve as a lesson to other car owners to understand what must be done in such situations.
Join us for FREE NEWS Updates on our Whatsapp Community or our official telegram channel.