Land Rover will first bring the 110 long wheelbase version of the Defender in June 2020 followed by the short wheelbase 90 version in December 2020.
The Defender is one of the most iconic cars that Land Rover has ever produced. Sadly, the original Defender which was an off-roading icon was never on sale in India. Now, with the second-generation Defender, Tata Motors owned Jaguar Land Rover has an imminent hit on its hands as the new car is creating a lot of buzz. What's more? According to a report by CarandBike, the all-new Land Rover Defender will come to India in June 2020. As had been reported earlier, the long wheelbase 110 version will arrive first and then the short wheelbase 90 version will follow six months later in December 2020.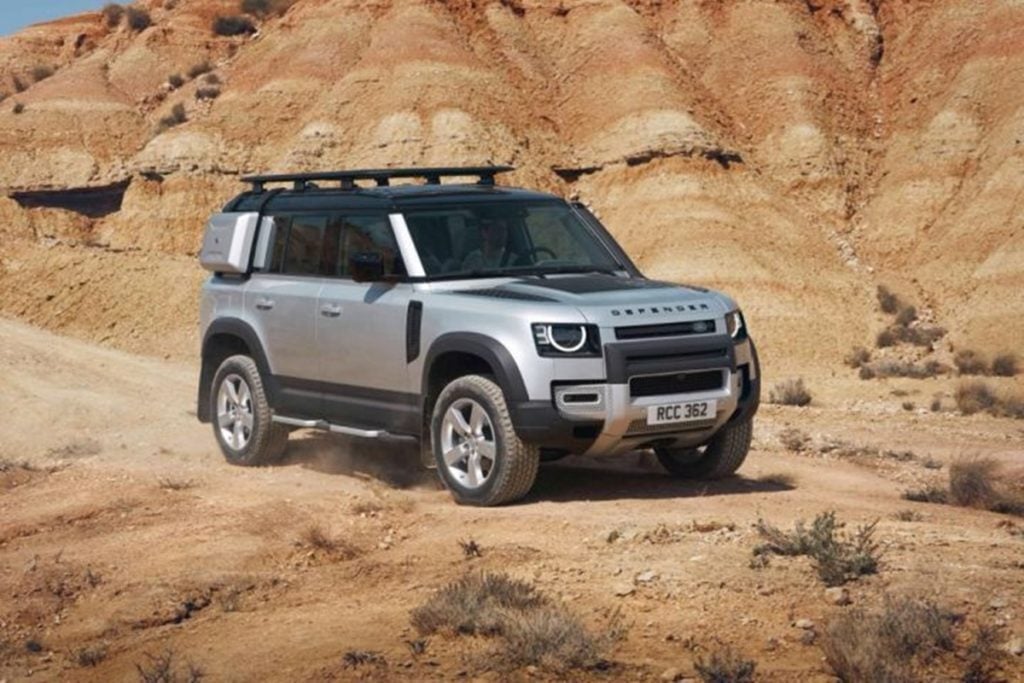 In India, the Land Rover Defender is expected to just come with one engine option – P300 (2-litre, 4-cylinder, 296 bhp) Ingenium petrol engine. It will come with an automatic transmission and AWD as standard. The ALnd Rover Defender will come to India as a direct import. The first batch of Defenders will come as CBU in the country but JLR will eventually start local assembly via the CKD (completely knocked down) kits route in late 2021.
Prices thus are expected to be reasonably competitive. The Land Rover Defender 110 is expected to be priced between Rs. 80 and Rs. 97 lakh, while the First Edition (limited launch edition) will be priced over Rs. 1.05 crore. The Defender 90 is expected at between Rs 70 and Rs. 90 lakh. These are ex-showroom price bands of course. The Defender is of course an off-road vehicle but it has been designed for dynamic performance on tarmac as well. The Defender also comes with Land Rover's signature Terrain Response drive modes, and All Terrain Progress Control capabilities.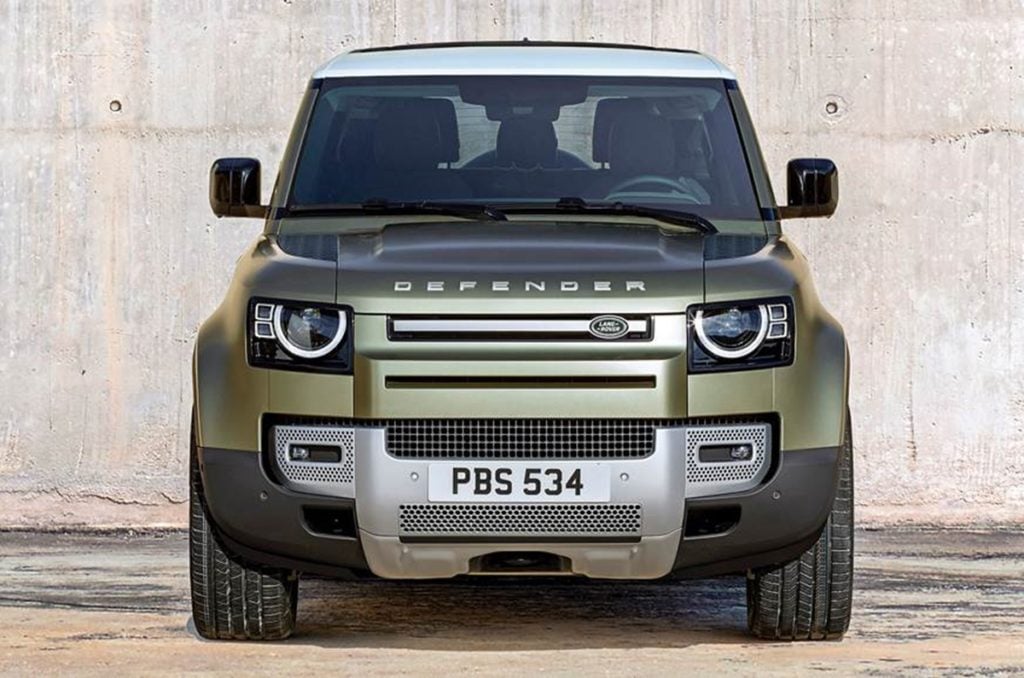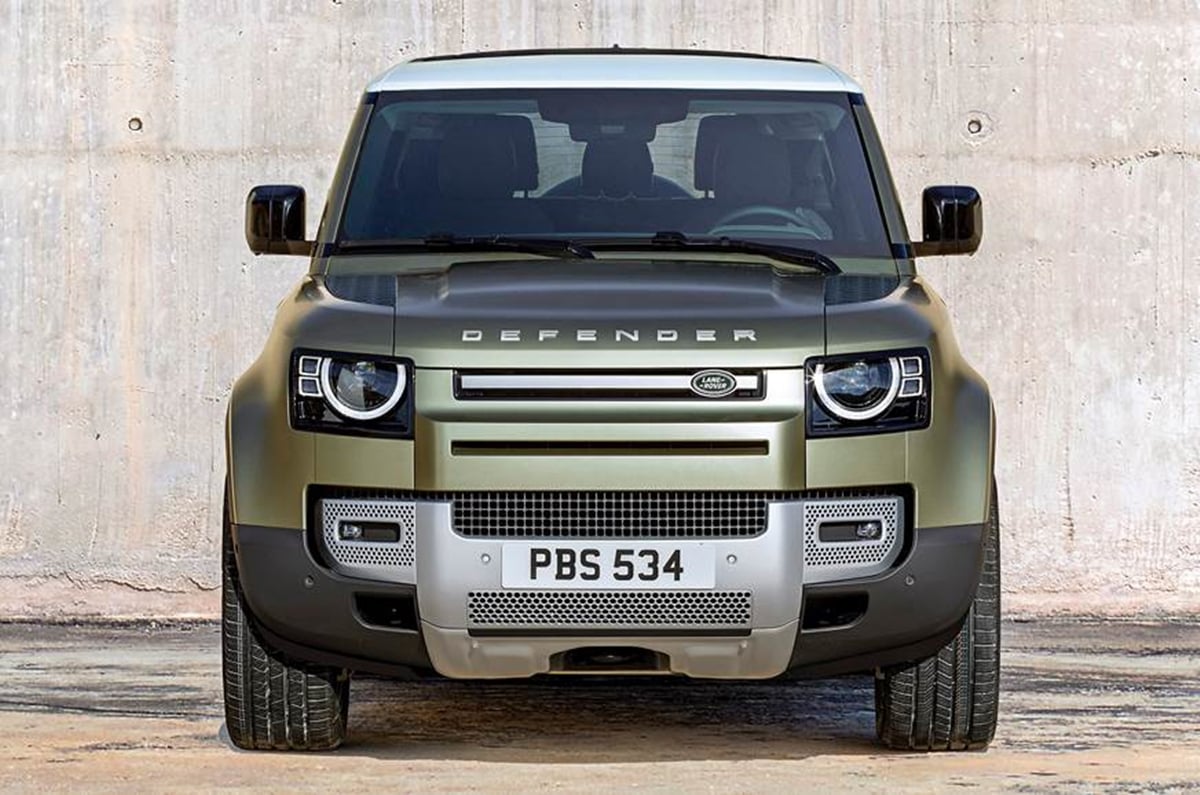 The Defender will be available in four trims in India – the standard, Defender S, Defender SE and HSE. The SE and HSE trims will come fully loaded with all the bells and whistles this SUV has to offer. That includes the ClearSight video-driven interior rear-view-mirror, leather seats, the Meridian audio system, additional driver aids like blind spot warning, and a virtual instrument cluster. However, even the base trims get a fair amount of equipment like touchscreen infotainment (with Apple CarPlay/Android Auto), power adjust front seats and LED lighting. The DRL signature though will only be on the SE and HSE. The lower trims will also not get the optional two-tone black roof.
Also Read : Jaguar Land Rover to have Electric Versions of all their Cars from 2020
This being a Defender, Land Rover has of course come up with an expansive list of accessories exclusively for the Defender. Customer can choose from several packages of accessories that the company has prepared, each giving the car a different character. For example, there's the Urban Pack or Country Pack for some slush and mud of country living. Then there's the Adventure Pack which is ideal for some basic off-roading and then the Explorer Pack which prepares the car for some extreme off-roading capability.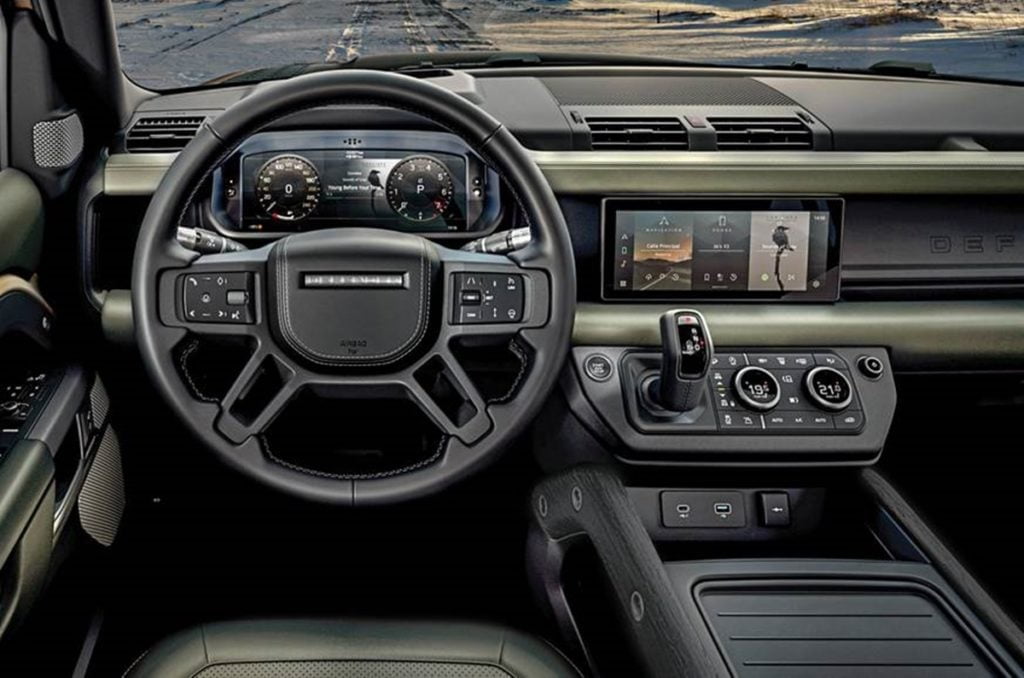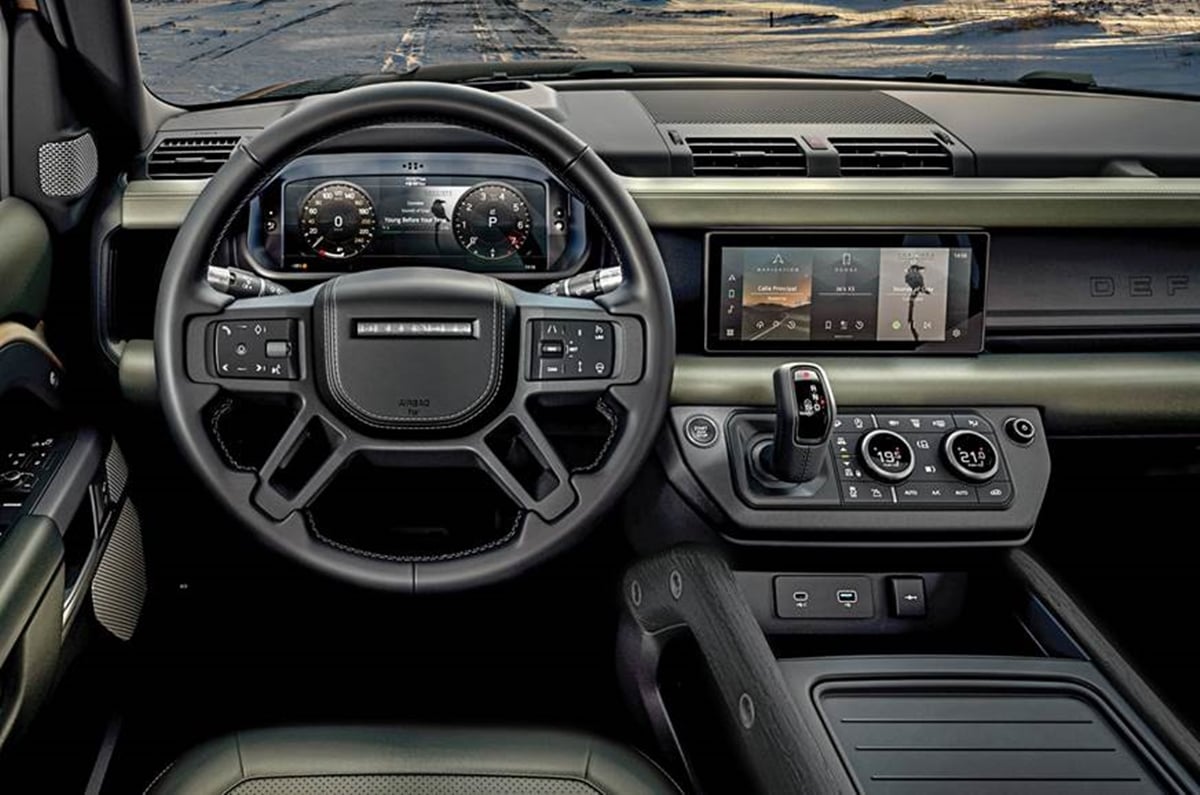 Also Read : Land Rover Confirms the new Defender will be Seen in the upcoming James Bond film!
There's also a Land Rover Defender 130 in the making – an 8-seater luxury touring version. That, if it comes at all, will not arrive before the second half of 2022. The Defender will come to India as a luxury vehicle given its pricing. In spite of that, Land Rover will position the Defender for its unreal off-road capability in India. It will riavl the likes of the Jeep Wrangler and the Mercedes-Benz G350d as its key rivals along with other premium SUVs withing its price segment.