The market for replicas of luxury cars is growing rapidly and this latest iteration of the G-Wagon from a Bolero is why these trends are becoming increasingly popular.
You would not believe it if we told you that this Mercedes G-Wagon is actually a replica based on the Mahindra Bolero. Now, most people just dream of buying a G-Wagon once in their lifetime but the aftermarket automobile modification houses are giving an opportunity to them to own one at extremely affordable prices. Let us check out the final product of this unique endeavour in-depth.
You may also like: TOP 5 Supercar Replicas Based on Honda City, Accord & Others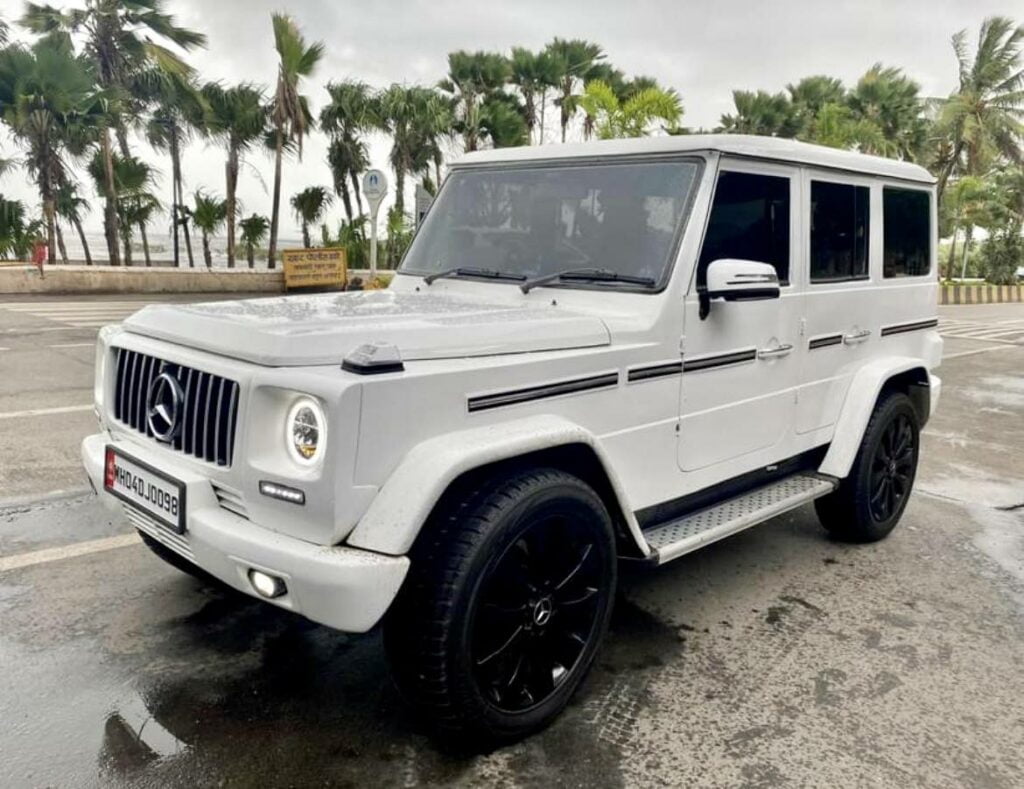 You may also like: This Modified Lamborghini Replica Is Actually A Honda Civic
Mercedes G-Wagon From A Mahindra Bolero
These images have been shared by Ilyas Maredia on Preowned Luxury Cars For Sale page on Facebook. They develop such replicas and deliver them pan India. At the front, it is nigh impossible to recognise any difference which is a testament to the stellar job that the modification house has done. Various body panels have been imported from Thailand. The bonnet, the turn indicators, the front grille, the Mercedes Logo, the iconic round LED headlamps with ring LED DRLs with integrated turn indicators, horizontal LED DRLs beneath the headlamp housing, and the lightweight and fenders bumper and the fog lamps lend the SUV an imposing road-presence.
You may also like: Replica Lamborghini vs Real Lamborghini Aventador – VIDEO
On the sides, the overall silhouette is quite close to the actual G-Wagon. The boxy design, massive wheel arches, side steps for easier ingress and egress, 20-inch original Mercedes rims, etc. offer a tough SUV appearance which is something that the Mahindra Bolero also inherently possesses. This body kit costs Rs 6.50 lakh and the rims alone cost Rs 1.25 lakh. In total, you could get this done for a budget of Rs 8.25 lakh.
You may also like: This Suzuki Swift Sport Replica Runs on CNG, Gets Mods Worth Rs 2 Lakh
On the inside is where you would know the reality of this replica. There is a Mercedes logo on the steering wheel but that is where the modifications end. The dashboard layout, upholstery, and materials, although modified, look nothing like a Mercedes. Hence, with a budget of Rs 8.25 lakh, you could make a regular Bolero look close to a G-Wagon from the outside. If you want to flaunt the replica, outside is all that matters.
Join our official telegram channel for free latest updates and follow us on Google News here.