This is one brutal slushy off-road challenge where the volunteers have SUVs ranging from Maruti Gyspy to Mercedes G-Wagon.
A YouTuber decided to organise an off-road challenge between SUVs like the Mahindra Thar, Mercedes G-Wagon and Maruti Gypsy. Gypsy is an iconic affordable and lightweight SUV that was extremely popular in the early 2000s but is now out of production. People took a deep liking to the Mahindra Thar for those exact reasons. Then there is the luxury off-roader, the Mercedes G-Wagon which needs no introduction. Let us see how these SUVs compete against each other with so much slush around.
You may also like: WATCH Mercedes AMG G63 vs Toyota Land Cruiser in Off-Road Race
You may also like: Can Mahindra Thar Tow a 7,500 kg JCB Backhoe Loader?
Thar vs G-Wagon Off-Road Challenge
The YouTuber has constructed a depression into the muddy ground which has water filled in it. It is a secluded place with dirt all around. There are a ton of people with their Thars, G-Wagon and Gypsys. They are all willing to put their SUVs to this tough task. In the first attempt, a Mahindra Thar comes and enters the water-filled depression and gets stuck. It turns out that due to so much water, its battery died. It had to be towed out of the water using a JCB.
You may also like: Mahindra Thar Saves Foreigner's Life in High-Speed Crash
Then came the YouTuber in his Gypsy. But to everyone's surprise, it got stuck at the entrance of the depression itself. Its bumper hit the surface as the obstacle was too big for the Gypsy and it couldn't move at all. Funnily enough, the number plate was detached from the bumper due to the impact. A Mahindra Thar had to pull out the Gypsy and people began searching for the number plate in dirty water. After that, we saw the Mercedes G-Wagon passing through the obstacle with relative ease.
You may also like: Isn't This Among the Best Modified Mahindra Thar SUVs Ever?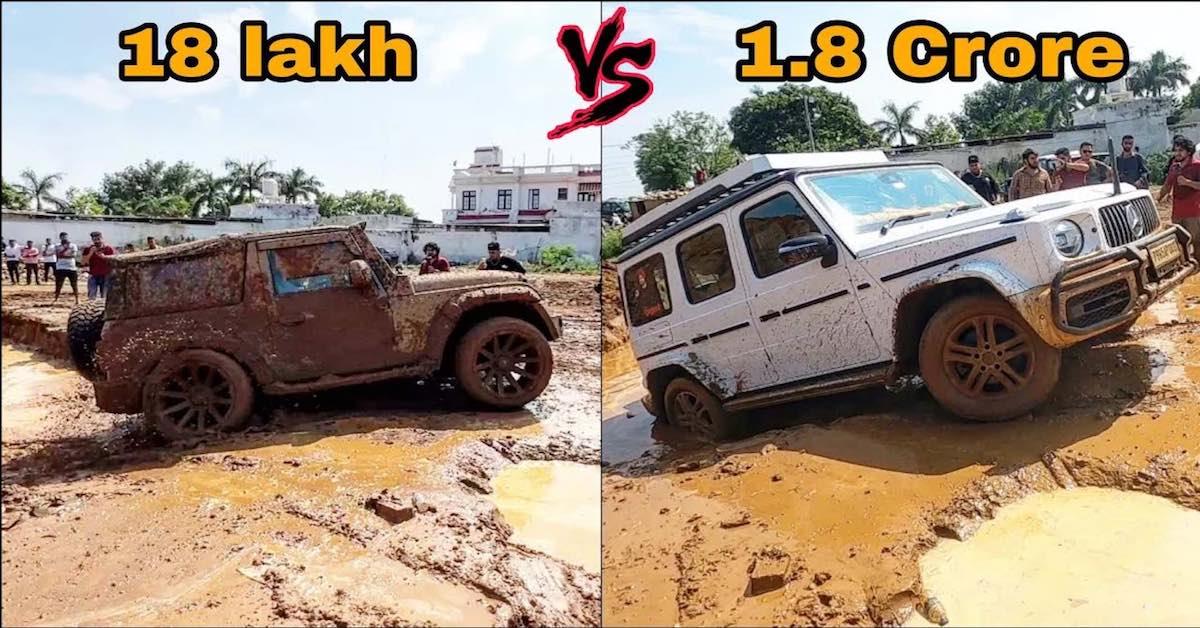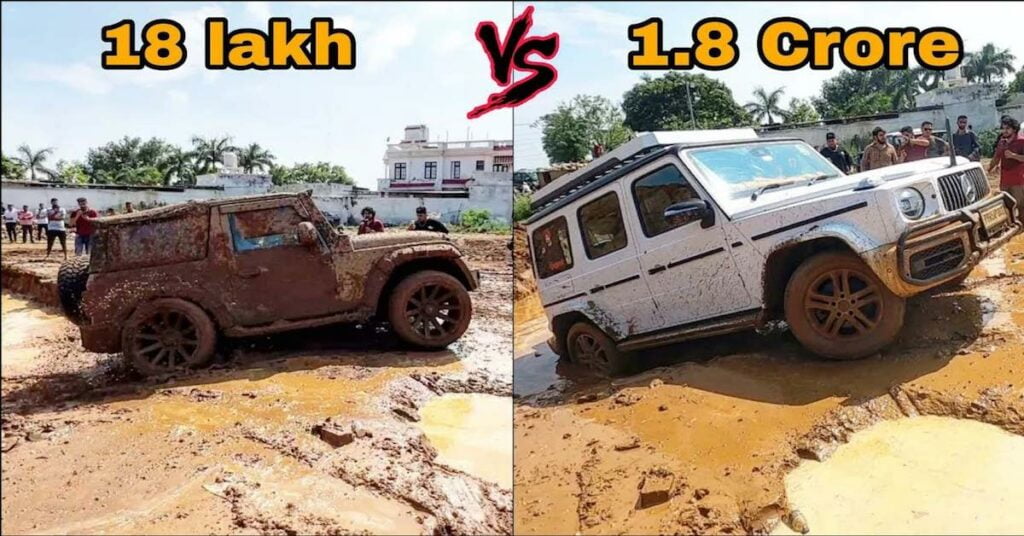 To be fair, the Mahindra Thar SUVs after that got the hang of how to traverse through this hole in the ground and were successful in every attempt. There were age-old Jeeps in the competition as well which also conquered this challenge quite convincingly. It was satisfying to see these off-roading SUVs doing so well in this harsh terrain because that is exactly the reason why people have such a craze about these vehicles.