We have seen the Mahindra XUV700 performing according to its impeccable safety rating time and again and this time is no exception.
In a recent instance, a Mahindra XUV700 and Maruti Eeco were involved in a direct altercation of an unfortunate kind. The XUV700 is a premium mid-size SUV that boasts of a full 5-star safety rating at the GNCAP. In real-life situations, it has performed corresponding to its rating. Maruti Eeco, on the other hand, received a 0-star rating back in 2016 when it was tested. However, that was the non-airbag version. Here we'll have a look at an accident between the two vehicles.
You may also like: Ford EcoSport Tests Build Quality of 5-Star Mahindra XUV700
You may also like: Mahindra XUV700 Base Model Made As Premium As Top Model
Mahindra XUV700 Applies Auto Brakes
The video has been uploaded by Nikhil Rana who keeps updating such content to raise the performance of popular cars in unfortunate circumstances. This particular case has been reported to have taken place on the Delhi-UP highway. According to the details shared by a person in the know of the matter, the XUV700 was travelling on the highway in its lane. The driver of the Eeco was driving on the wrong side of the lane at a high speed. It was also established later that the driver of the Eeco was driving drunk which explains the high-speed operation despite being on the wrong side of the lane. 
You may also like: Jeep Meridian vs Mahindra XUV700 – Specs, Design Comparison
As a result, the two vehicles collided quite severely. The XUV700 started to apply brakes automatically after sensing the car due to its ADAS features which reduced some impact. However, the Maruti Eeco was in no position to reduce speed. The two cars hit each other at high speed. The results are visible in the images seen in the video. The front end of the XUV700 has sustained moderate damage with a deformed bumper and grille area along with the bonnet. The Eeco has also experienced heavy damage and is clearly the worse of the two. That said, it's for sure that the auto brakes feature of the Mahindra XUV700 worked perfectly to reduce the speed of the vehicle, thereby reducing the impact of the accident.
You may also like: WATCH The Only Mahindra XUV700 With 24-Inch Alloys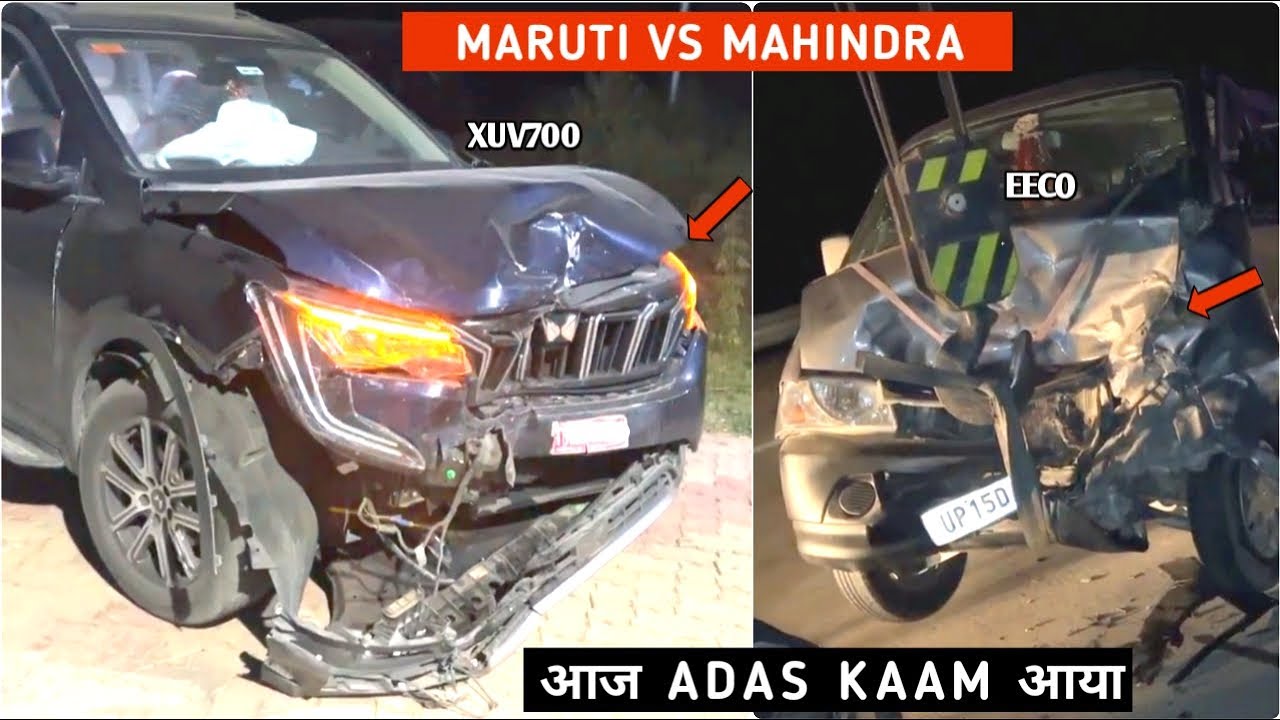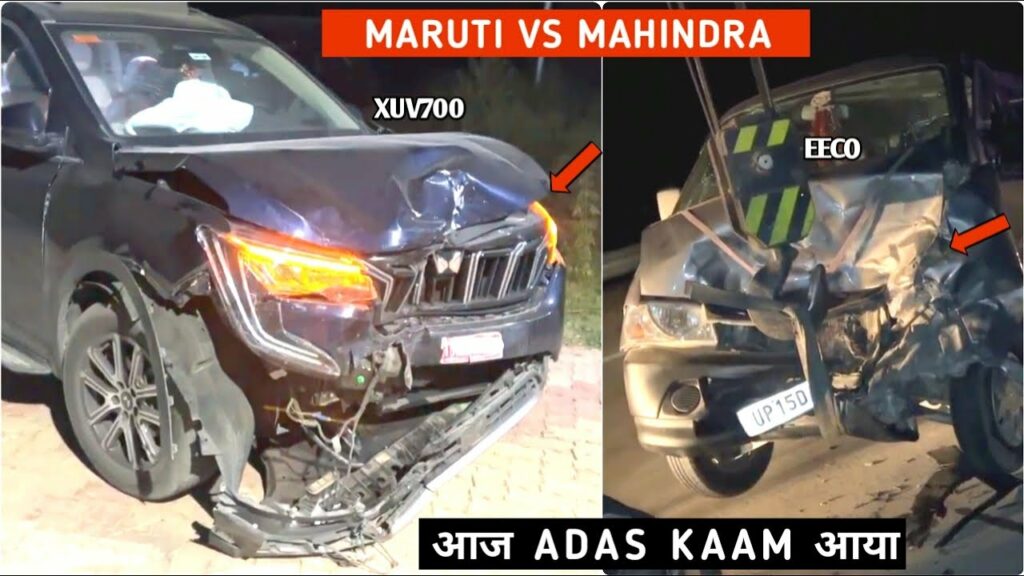 It was also reported that the occupants of the XUV700 escaped unhurt as the airbags were deployed and the body of the SUV didn't let the impact enter the cabin. The driver of the Eeco is possibly hurt due to non-existent safety equipment. Let us know what you think of this collision between the Mahindra XUV700 and Maruti Eeco.
Join us for FREE NEWS Updates on our Whatsapp Community or our official telegram channel.