Mahindra XUV700 has received a great response when the bookings opened on October 7, however, it is facing the problem of booking cancellation now. The prioritization set by its external vendor is scaring off customers. Read more to find How Mahindra XUV700's Erratic Booking Process Leads to Cancellation of Bookings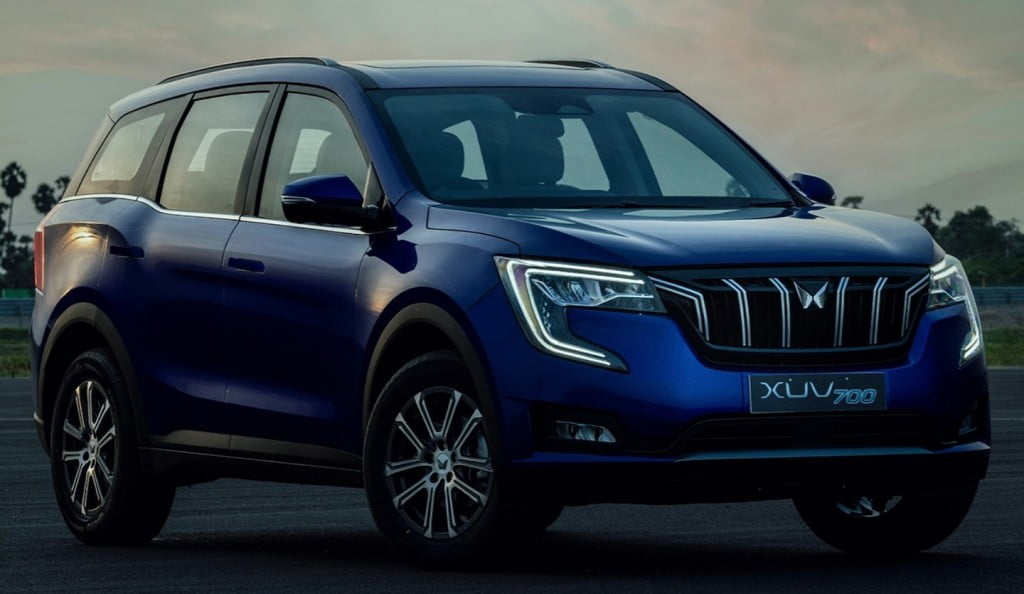 Also read: Man Gets Delivery Date Confirmation For Mahindra XUV700 Even Without Booking The SUV
The bookings for the Mahindra XUV700 opened on October 7. The company is said to have received around 65,000 bookings in the first two weeks. However, making a reservation is only one part of the process. The delivery timelines are proving to be challenging for the company because of the volume.
Initially, Mahindra planned to start deliveries of the petrol variant from October 30 and the diesel variant by the last week of November. With such high demand, supply chain constraints always apply to the variant-level production feasibility. It also needs to manage the ratio of bookings at dealer counters and online.
Now, several new booking issues for the new SUV have emerged at the city and dealer levels. The prioritization set by its external vendor has started scaring off customers. A customer who had booked the Mahindra XUV700 in Midnight Black color recently decided to move forward with booking cancellation now after waiting for a month. Several customers who had booked their SUV on October 7 are still waiting for delivery dates. Whereas others who booked later have already received them.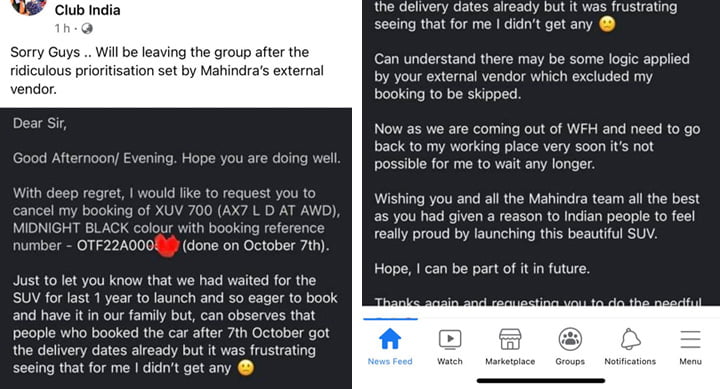 Also read: Watch Why This Tata Safari Owner Didn't Buy The Mahindra XUV700!
Recently, Mahindra announced that it has partnered with a global consultancy firm to streamline the delivery process, with plans to devise and implement an algorithm-based process. The company's other popular models like Thar also have a waiting period of several months.
With more orders piling up during the recent festive season, Mahindra needs to quickly sort out the factors affecting its delivery timelines. While there's trust in the brand and quality of the new SUV, with work-from-home ending at many workplaces, it will not be possible for many customers to wait as Mahindra works out the production and delivery issues.
Since its launch, the Mahindra XUV700 has become the highlight in the company's product portfolio. It comes with many first-in-class features like Smart Door Handles, built-in Alexa integration, Intelligence AdrenoX, and a 3D Sound System with 12 speakers. Both the Mahindra XUV700 MX and AX (i.e., AdrenoX) come in diesel and gasoline variants with manual and automatic options, and with 5 and 7-Seater capacity. There is also an optional All-Wheel- Drive (AWD) spec.
Also read: Here Are Some Reasons to NOT Buy Mahindra XUV700!