Mahindra XUV700 comes equipped with Level 2 ADAS functions.
However, there have been instances of people misusing this safety feature quite a lot.
XUV700 comes with powerful petrol and diesel engines producing best-in-segment output.
In this latest video clip, a Mahindra XUV700 crashes as the driver tries to test the ADAS functions on the curvy roads of the mountains. XUV700 has been extremely popular because of its high-tech safety features, convenience functions and powerful engines. Unfortunately, some people have been misusing the ADAS and posting it on the internet. Internet users try to imitate such acts causing damage to themselves and to others on the road. Let us take a look at the details of this latest incident.
You may also like: Kanye West on Verge of Ruin, To Sell His Car Collection
You may also like: Mahindra XUV700 Drives on its Own as Stupid Driver Sits on Passenger Seat
You may also like: Mahindra XUV700 Owner Plays Cards with Friends as ADAS Pilots the SUV
You may also like: Mahindra XUV700 Displays New Year Greetings to Owners!
Mahindra XUV700 Crashes After Misusing ADAS
The video has been uploaded by Prateek Singh on YouTube. This channel keeps posting content about the importance of safety ratings in cars and their real-life performances during unfortunate scenarios. As per the information in the video, this particular case has been reported from Dharamshala in Himachal Pradesh. It is a popular tourist destination for being situated at the foothills of the Himalayas. The town and its surrounding areas have curvy highways. That is where the driver of the XUV700 tried to test the ADAS of the vehicle.
You may also like: Mahindra XUV700 (5-star NCAP) Uproots Heavy Pole in High-Speed Accident – VIDEO
Perhaps the speed of the SUV was too high to negotiate a curve properly. While there is no clear reason for the crash, it is suggested in the video that the driver might have interfered with the steering on the curve. As a result, the SUV lost traction and ended up hitting the side of the road. The damage to the side is quite significant. The front radiator, side fender, bumper, headlight, radiator grille, bonnet, side panels, etc. have sustained heavy damage. However, the three passengers were unhurt as the airbags were deployed.
You may also like: Mahindra XUV700 Owner Goes to 'Sleep' at High Speed, Then Tells Others Not To Do It
Prevent Overspeeding
In inference, we would like to advise our readers to prevent overspeeding at all costs. It continues to be the single most common reason for accidents on roads. In addition to that, it is high time we become responsible drivers and follow all traffic rules. That is the only way to make road safety prevail. Do share your thoughts regarding people misusing ADAS.
You may also like: Influencer Eats Lunch While Mahindra XUV700 Drives on its Own at 81 km/h – ADAD Misused AGAIN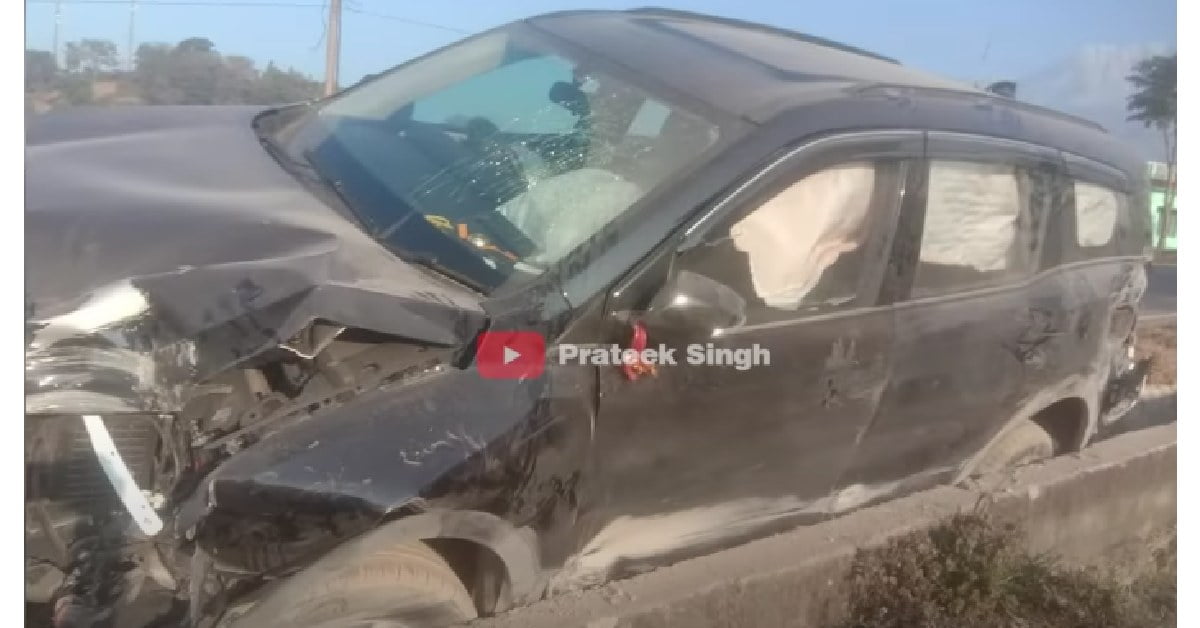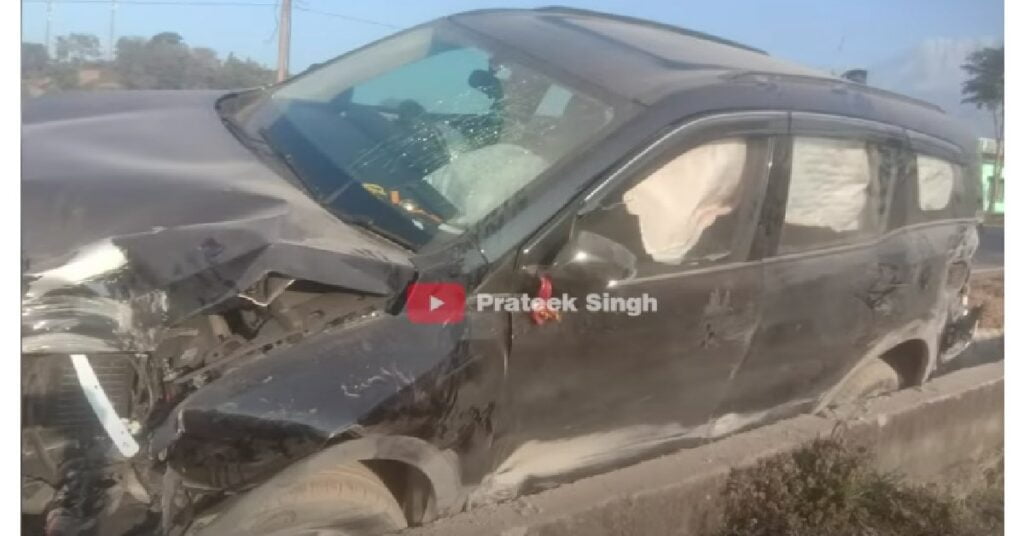 Disclaimer- The embedded videos/ external content is/are being used as a convenience and for informational purposes only; they do not constitute an endorsement or approval by Car Blog India of any of the products, services, and /or opinions of the corporation or organization or individual. Car Blog India bears no responsibility for the accuracy, legality, and/or content of the external site or for that of subsequent external videos/ external content. Contact the external publisher for answers to questions regarding its content.