Road accidents have, unfortunately, become a part of our lives and here is yet another high-speed crash.
In this latest video, a crash between a Maruti Baleno and Skoda Slavia has been recorded. Now, Baleno is a premium hatchback that has not yet been crash tested by the GNCAP in its latest avatar. However, it has shown promising results in some unfortunate incidents recently. On the other hand, the Slavia has also not been crash tested but it is based on the same platform as the Kushaq (MQB A0 IN) which has received a full 5-star safety rating at the GNCAP. Let us see what happens in this latest crash between these two.
You may also like: Drug-Addict Passenger Causes Tata Tigor to Crash with Truck in Fatal Accident
You may also like: Skoda Slavia Crashes into Truck at 130 km/h – Another 5-star Model from Skoda?
Maruti Baleno and Skoda Slavia Crash
The video has been uploaded by Raftaar 7811. He regularly posts such videos in order the show real-life performances of cars during unfortunate cases. In this video, a Baleno and Slavia are seen heavily damaged on the road. There are a ton of people around the two vehicles. As per the information in the video, the Slavia was being driven at around 120 km/h and there were 4 people in it. On the other hand, the Baleno had just the driver. There was also an Alto in the vicinity. Due to overspeeding, the Slavia ended up hitting the Baleno which in turn hit the Alto. The information on the Alto is not available.
You may also like: Tata Nexon Crashes at 120 km/h, Driver Thrown Out – Here's Why
Looking at the visuals, it is hard to believe that no one got seriously injured in this terrible crash. Airbags are seen deployed on both vehicles, which might have saved the lives of the passengers. The front section of the Baleno is completely damaged including the bonnet, bumper, headlight, fender, etc. Similarly, the front fascia of the Slavia is also seriously damaged. It is quite impressive from the perspective of both cars that they were able to save their occupants.
You may also like: New Maruti Brezza Involved in a Horrific Crash with a Truck
Prevent Overspeeding
In inference, we would like to warn our readers to prevent overspeeding at all costs. It continues to be the most common reason for almost all accidents on the roads where thousands of lives are lost each year. Let us pledge to be responsible drivers by ensuring that we don't break any traffic law and be particular about overspeeding. What are your thoughts on this?
You may also like: Brand New Mahindra Scorpio N Crashes While Top Speed Testing Immediately After Delivery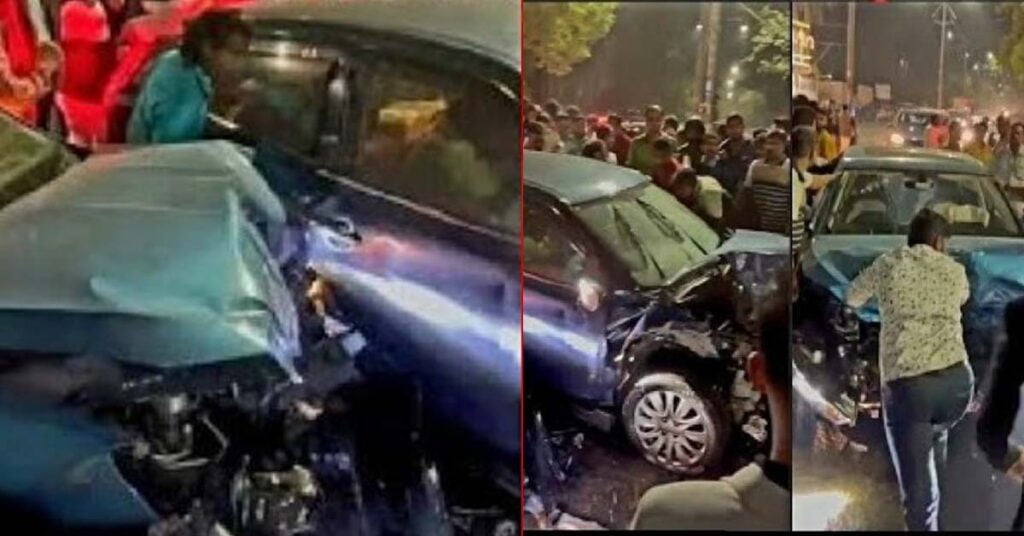 Disclaimer- The embedded videos/ external content is/are being used as a convenience and for informational purposes only; they do not constitute an endorsement or approval by Car Blog India of any of the products, services, and /or opinions of the corporation or organization or individual. Car Blog India bears no responsibility for the accuracy, legality, and/or content of the external site or for that of subsequent external videos/ external content. Contact the external publisher for answers to questions regarding its content.
Join our official telegram channel for free latest updates and follow us on Google News here.