These days, it is becoming increasingly fashionable to 'test' the build quality of vehicles by banging on the exterior.
In this video clip, a man is seen banging on the bonnets of Maruti Ciaz and Mahindra Bolero to 'test' the build quality of the two vehicles. Now, it is not the most effective way of testing the strength of any car, as you would imagine. However, such videos are becoming increasingly popular on YouTube, mainly due to the trolling aspects. Anyone would know that this barely represents a real strength of the vehicle but people keep coming up with such videos nevertheless.
You may also like: Potholes Reveal Flimsy Build Quality of a VW Virtus GT
You may also like: New Baleno vs Glanza Build Quality Compared by Knocking & Banging
Maruti Ciaz vs Mahindra Bolero – Build Quality
The YouTube Shorts clip shows a man first merely tapping the bonnet of the Mahindra Bolero. Now, Bolero is regarded as a tough SUV that has been around for ages. Its primary utilisation and application have been in semi-urban and rural environments due to the sheer ruggedness that it offers. However, it has not been crash tested by the GNCAP yet. In real-life situations, we have seen plenty of times how muscular and strong the body and chassis of the Bolero are. People use it to carry large amounts of luggage and a ton of passengers in villages which is also why it is among the highest-selling products from Mahindra.
You may also like: New Maruti Brezza Build Quality 'Tested' by Banging and Knocking
Thereafter, the man moves on to tapping the bonnet of the Ciaz. There is not too much difference in the sounds between the two. But one does see the bonnet of the Ciaz moving inward when the man applies force with his finger. We must mention here that the real GNCAP tests take into account a ton of equipment and parameter to test a car and offer a safety rating. Also, certain areas, like the bonnet of a car have to be designed in a way that in the case of a pedestrian's head hitting the bonnet, he/she doesn't sustain severe injury. That could be the reason for such a bonnet of the Ciaz.
You may also like: Build Quality Comparison of Maruti Baleno and Tata Punch by Banging Doors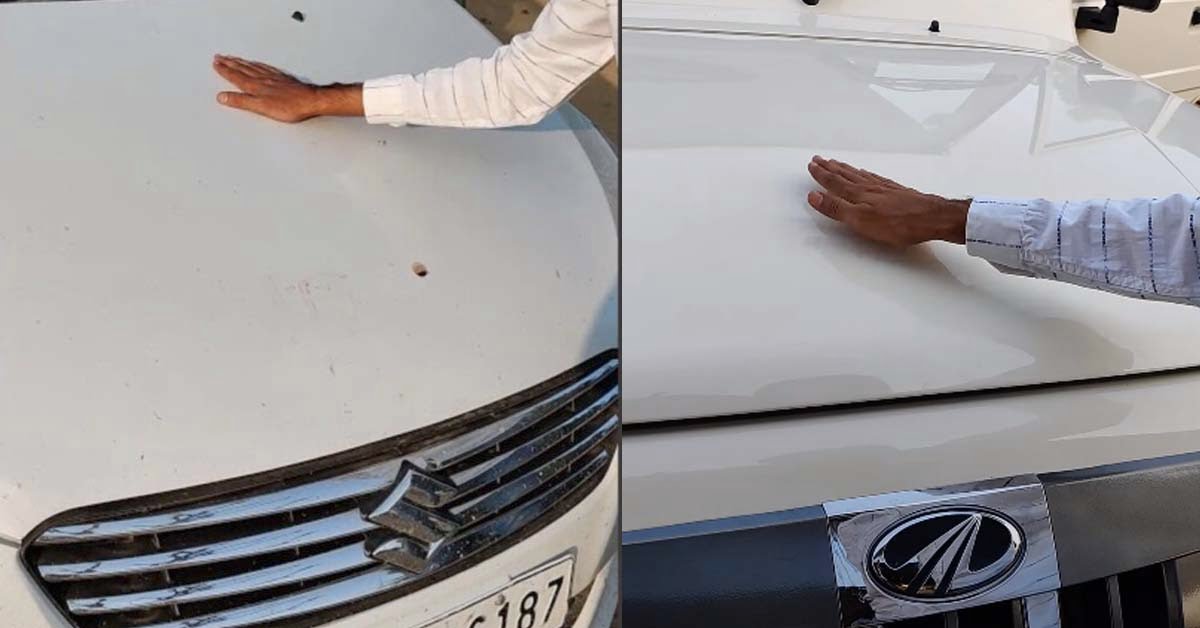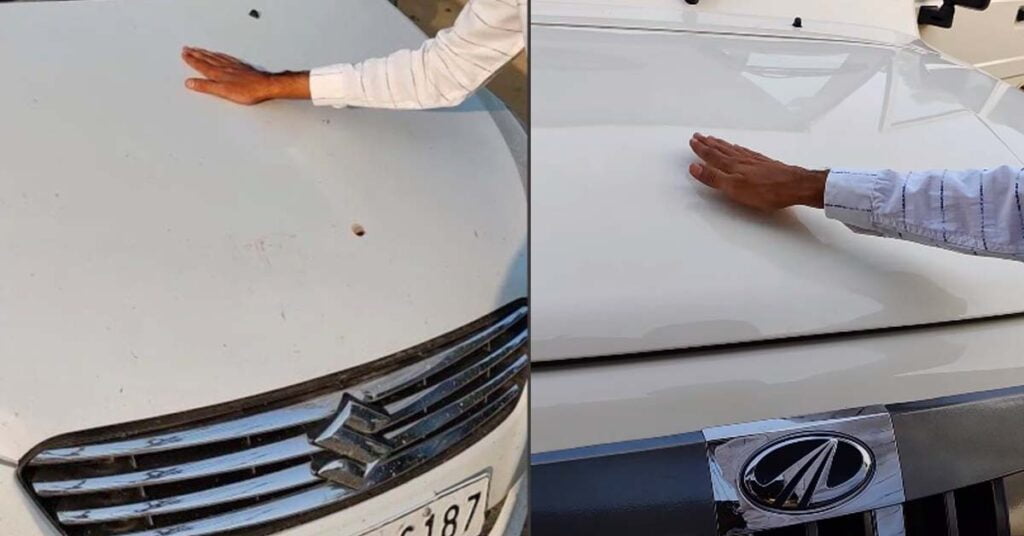 Whatever the case may be, we must urge our readers not to judge and come to any conclusions from such videos. These should be taken as entertaining and not informational. Always refer to the official GNCAP safety rating when you want to know about the strength of any vehicle.
Join us for FREE NEWS Updates on our Whatsapp Community or our official telegram channel.