It is simply extraordinary what digital automobile artists are able to imagine with respect to vehicles.
We bet you would've never heard of the Maruti Land Cruiser. But that is the beauty of the digital realm where you don't have to impose a limit on your imagination. Toyota Land Cruiser is one of the most well-known luxury SUVs in the world and has been for decades. Celebrities around the world prefer to have one in their garages further fuelling its popularity. Some even call it a luxury house on wheels. But what would it look like if it wears a Suzuki badge? Of course, the entire basis of this concept is the badge-engineered products between Suzuki and Toyota. Sadly, though, unlike the Baleno-Glanza and Grand Vitara-HyRyder, there's no badge-engineered Suzuki Land Cruiser on the anvil. Still, it looks interesting to see what a stripped-down version from Suzuki would look like.
You may also like: Toyota Land Cruiser LC300 Delivered to Indian Politician – 4 Yrs Waiting Internationally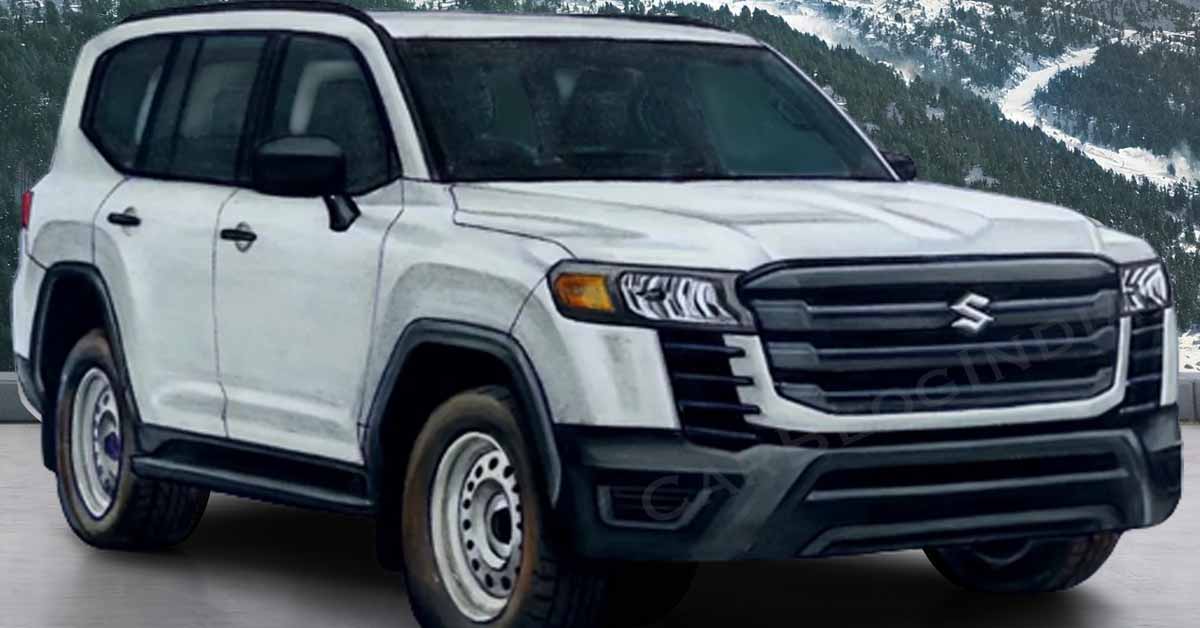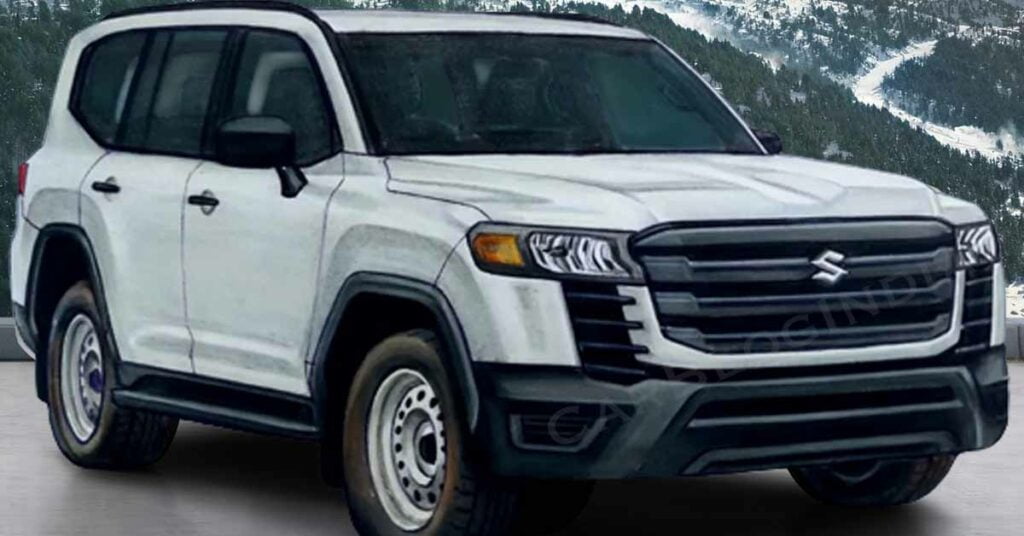 You may also like: Is Toyota Hilux Better Off-Road Than Costlier Land Cruiser Prado?
Maruti Land Cruiser Digitally Rendered
This version has been conceptualised by an unknown artist whose creation has gone viral on the social media. The attention to detail in this rendering is quite impressive. At the front, the Maruti Land Cruiser has a massive rectangular grille with 4 large horizontal slabs that are finished in black material, the bumper down below looks sturdy as well, again finished in black, the headlamps look rather regular and too simple with turn indicators integrated into the headlight cluster itself, the bonnet is sculpted and upright which lends a muscular and typical SUV stance to the vehicle.
You may also like: WATCH Mercedes AMG G63 vs Toyota Land Cruiser in Off-Road Race
On the sides, the door panels are devoid of any creases, the wheel arches are, however, quite prominent and large with a thin black cladding, the tyres on this SUV are old-school steel rims that are designed for durability and ride comfort rather than aesthetics, the black side steps enhance the ingress and egress aspects of the SUV which is critical, the B and C pillars are blacked-out, while the A and D pillars are body-coloured, and there are black roof rails which don't seem functional.
You may also like: 2023 Ford Endeavour a Toyota Land Cruiser Prado Killer? – Foreign Media
Finally, the rear section is not visible in the image. But the silhouette offers a glimpse of what it could be like. The SUV looks to be finished in a boxy design with a rather flat tailgate with not too many curves. In addition to that, the taillamps are stretched out to the side in a wrap-around manner. All in all, the SUV looks more in line with the affordable products that Maruti generally offers, while it looks far away from the original Land Cruiser that Toyota has been offering to the world as a sign of luxury and opulence since time immemorial.