Months after a popular actress breathed her last in a high-speed accident involving a Tata Harrier, the Miss Kerala 2019, Ansi Kabir and the runner-up, Anjana Shajan lost their lives in an unfortunate accident involving a Ford Figo. the details of the accident are not known but we know that it took place at around 1 AM on Ernakulam Bypass Road. The visuals of the incident are horrific, to say the least, and we advise you to be mindful of it before viewing the images. It could be a bit too much for some people. Hence, viewers' discretion is advised.
Also read: Were Figo and Aspire Instrumental in Ford India's Failure?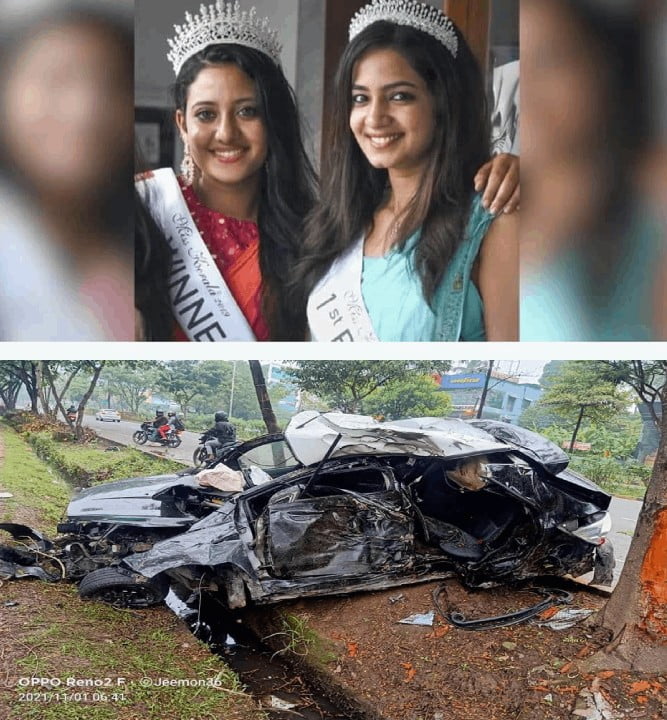 Miss Kerala Accident in Ford Figo
Although the details of the accident remain unclear, the visuals tell us the story of what might have happened. The car is left in pieces after the impact. This suggests that high speed was involved. In such high-speed accidents, the chances of survival are almost non-existent. The Figo is supposed to be a safer car than some of the other products in the segment. However, the safety kit and strong build quality of the Ford Figo was not enough to ensure the survival of these women. There are many images of the spot where the accident took place. The car has suffered a total loss and is left as a scrappage and nothing more. It is stuck near a tree on the highway which might mean that the car collided with the tree at high speed.
Also read: Ford India Recalls Cars For DPF Issue Even After Stopping Production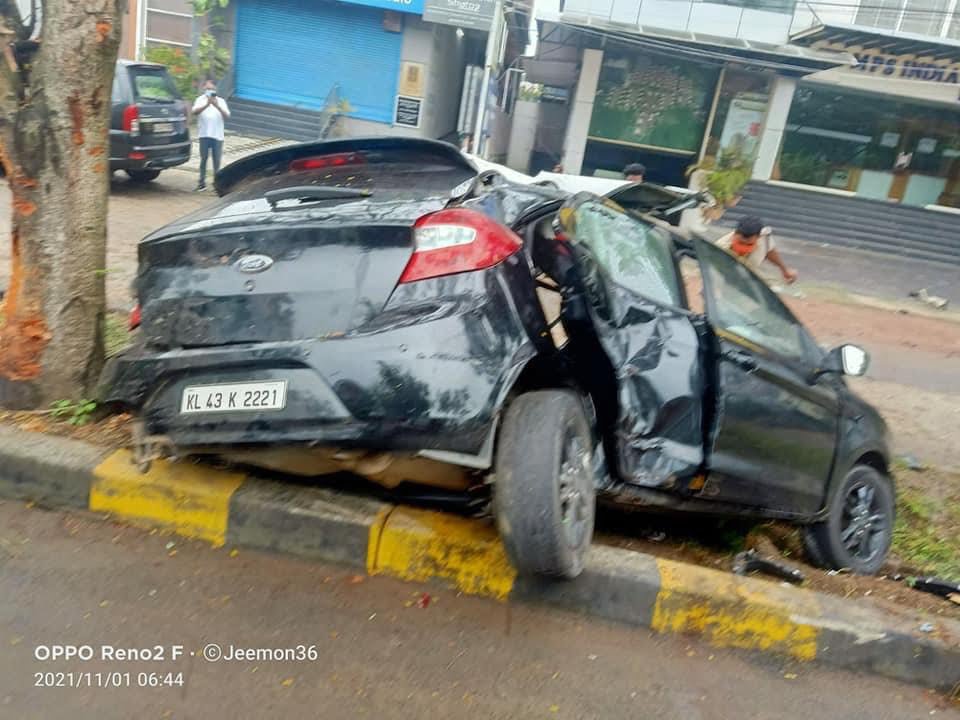 Ford Figo
Ford has stopped manufacturing cars in India recently. Figo was quite a popular product for people who wanted a tough and strong car with great driveability. Ford has promised to keep offering services to its customers in India for the foreseeable future. The Figo came with a 1.2-litre Dragon petrol engine making 96 PS and 119 Nm and a 1.5-litre diesel engine making 100 PS and 215 Nm of peak power and torque respectively. The petrol mill comes with the option of either a 5-speed manual or a torque converter automatic gearbox. The diesel engine came with the sole 5-speed manual transmission. The Figo got overshadowed by the likes of Maruti Swift and Hyundai Grand i10 Nios in its segment.
Also read: Ford's Exit From Indian Market to Cost It WHOPPING Rs 5,000 Crore
Join our official telegram channel for free latest updates and follow us on Google News here.