MG Motors is on a new car showcasing spree at the Auto Expo 2023.
This includes an HS Plug-in hybrid vehicle, a fuel-cell vehicle, an electric vehicle and more.
This display gives a clear indication of where the brand is headed in the future.
MG Motors has displayed a wide variety of products and technologies at the ongoing Auto Expo 2023. MG has been doing decently in the Indian car market with its SUVs like the Hector, Hector Plus, Gloster and Astor. At the Auto Expo 2023, it unveiled tons of new products including hybrids, EVs and a hydrogen-fuel vehicle. Let us take a look at all the new MG cars that will be showcased at Auto Expo 2023.
You may also like: HOT New Cars at Auto Expo 2023 – Launches & Unveils!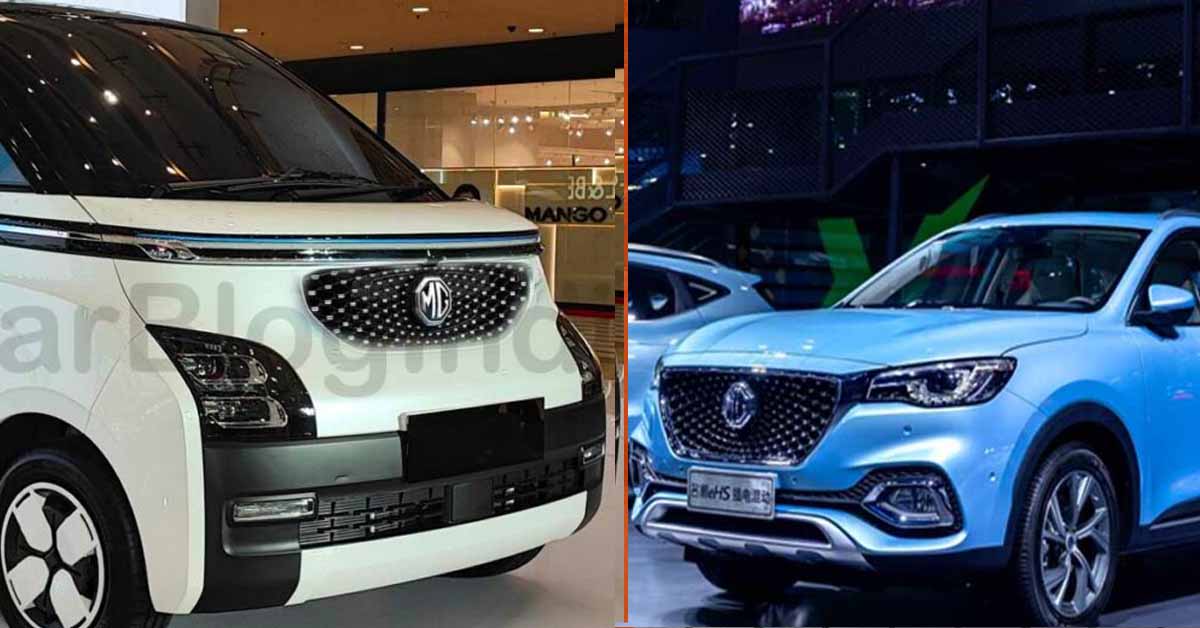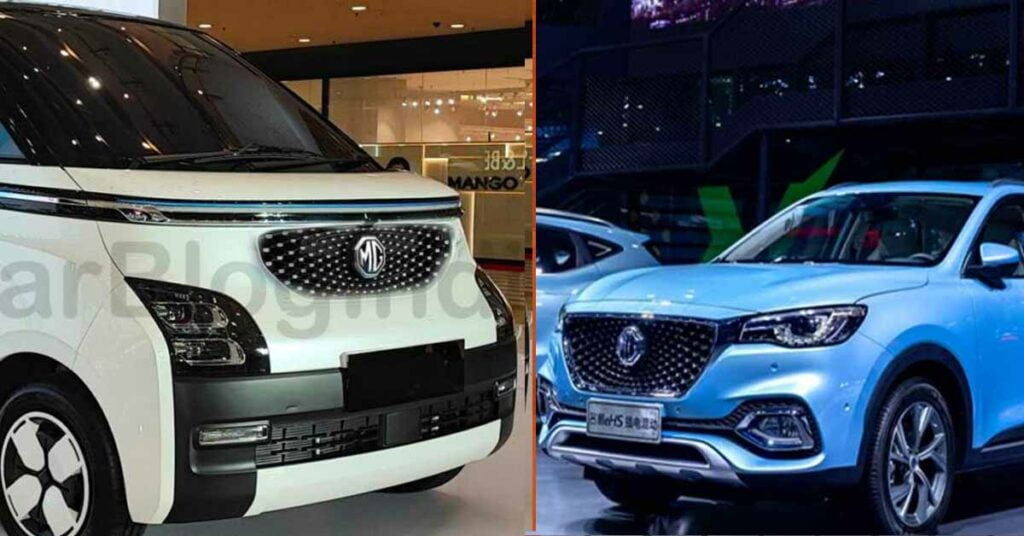 You may also read: Cars at Auto Expo 2023: Details of Participants & Non-Participants
New MG Cars at Auto Expo 2023
Hector Facelift
MG 4 EV
MG 5 EV
MG Air EV
HS Plug-in Hybrid EV
Hydrogen Fuel Cell Vehicle
You may also like: New Maruti Cars at Auto Expo 2023
Hector Facelift
Unveiled recently, the Hector facelift is about to go on sale in our market. The updated SUV gets a reworked styling package along with additional features such as Level 2 ADAS and an industry-first 14-inch touchscreen infotainment unit. It retains the engine options from the pre-facelift model, which means specs and mileage remain unchanged. The updated version of the mid-size SUV should help MG Motor India reduce the heat from the hot-selling Mahindra Scorpio N.
HS Plug-in Hybrid Electric Vehicle
Among the new MG cars at Auto Expo 2023 will be the HS Plug-in hybrid vehicle. The hybrid powertrain will comprise a 1.5-litre turbo engine complimented by a 16.6 kWh battery. In the pure EV mode, the EV can drive for around 52 km which is handy. If launched in India, it will go up against the likes of the Hyundai Tucson, Skoda Karoq and VW Tiguan.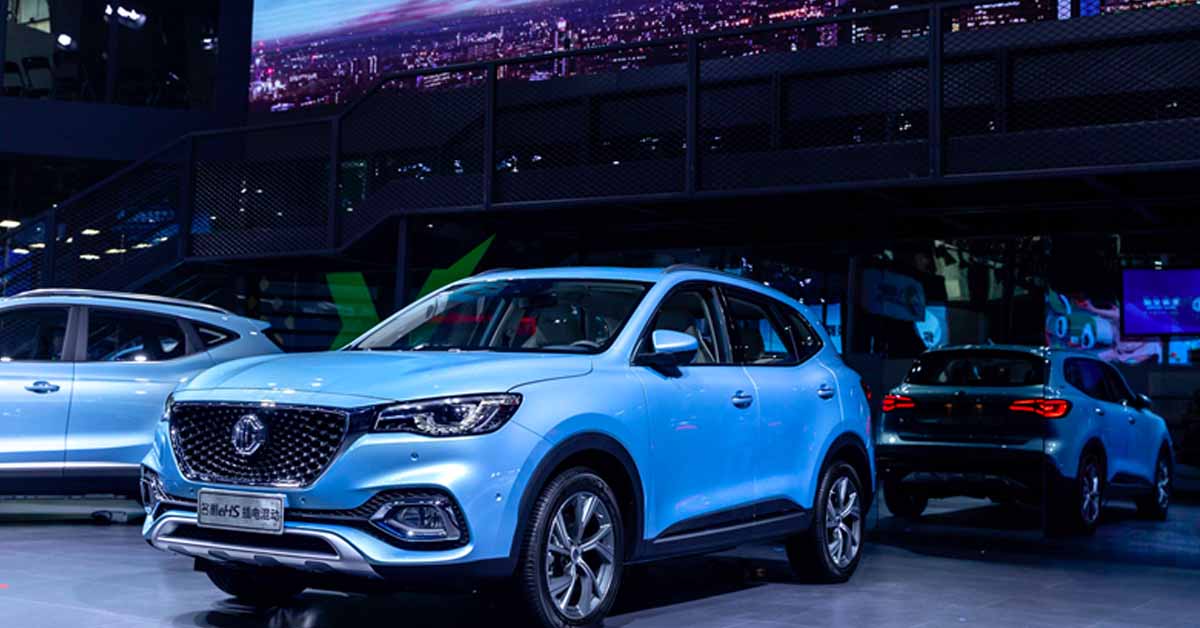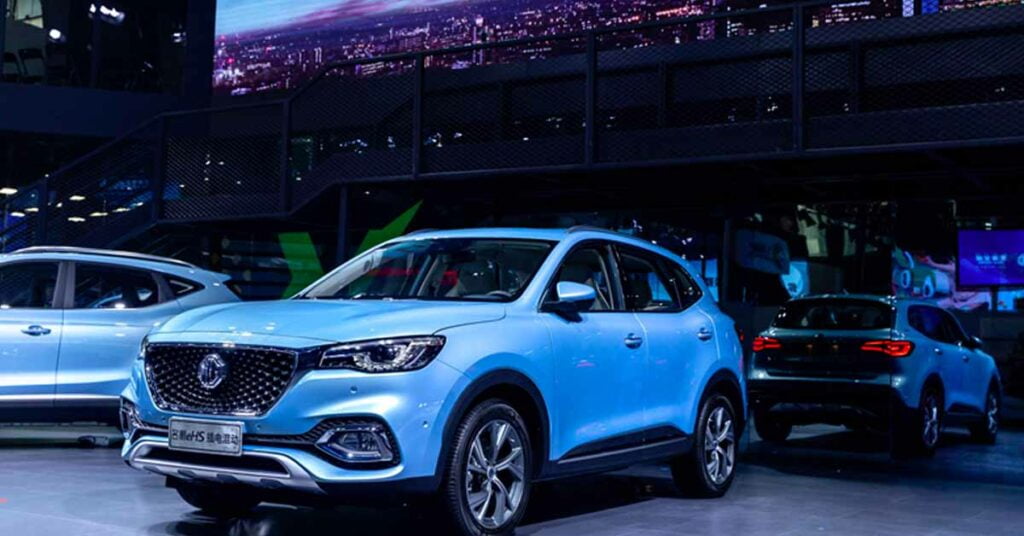 You may also like: Maruti Suzuki's Auto Expo 2023 Showstoppers – FULL DETAILS!
Hydrogen Fuel Cell Vehicle – EUNIQ 7
Just like other prominent carmakers, MG has also been working on the hydrogen fuel cell vehicle for quite some time now. Hydrogen is considered a prominent alternative to ICE-powered vehicles in times to come. The EUNIQ 7 is the world's first hydrogen-powered MPV. This technology is called the PROME P390 system which delivers a decent power output of 92 kW (123 hp) with a peak operating efficiency of 60%. It can operate at a maximum temperature of 95 degrees Celsius and can cold start at -30 degrees Celsius. The hydrogen fuel cell has dimensions – 790 x 598 x 820 mm and durability of over 10,000 hrs.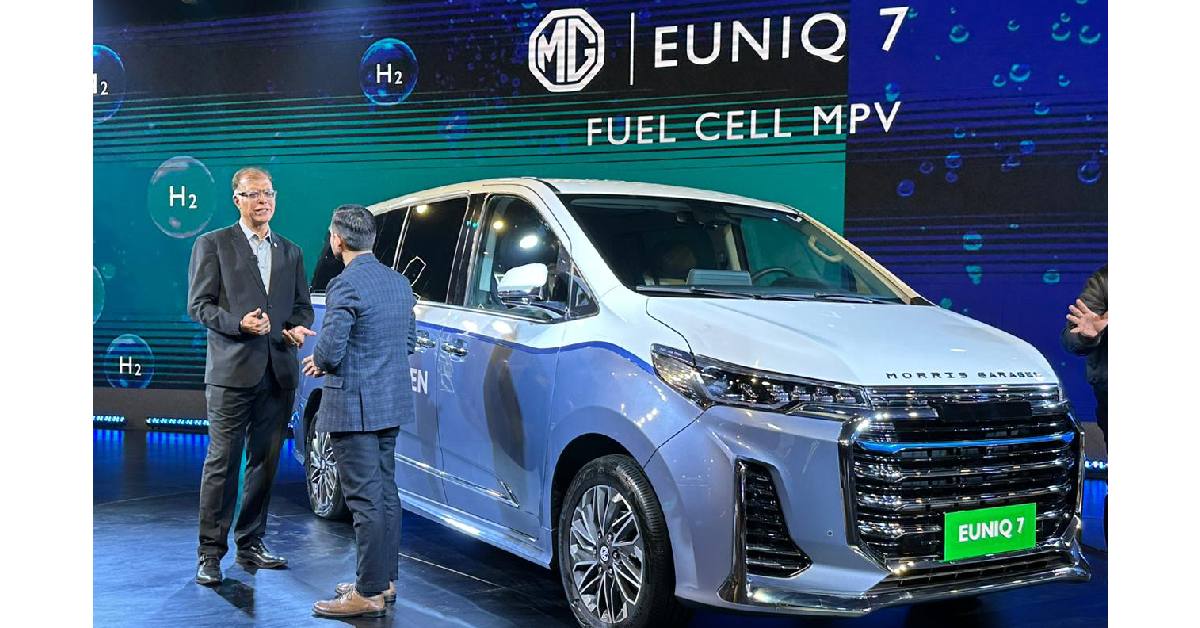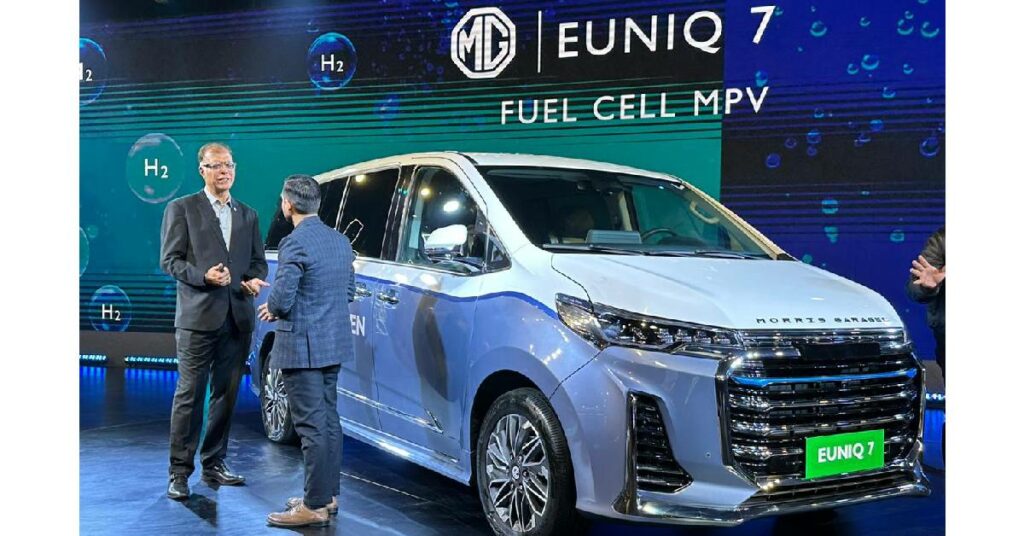 MG 4 EV
Among the most interesting new MG cars at Auto Expo 2023 will be the MG 4 EV, which is already a popular electric car in the UK. It comes powered by battery pack options – 50.8 kWh and 61.7 kWh. With the smaller battery pack, it is able to generate a range of 350 km and the power and torque output stand at a cool 170 PS and 250 Nm. But with the bigger battery pack, the driving range could be expected to be around 450 km with maximum power and torque of 250 PS and 250 Nm.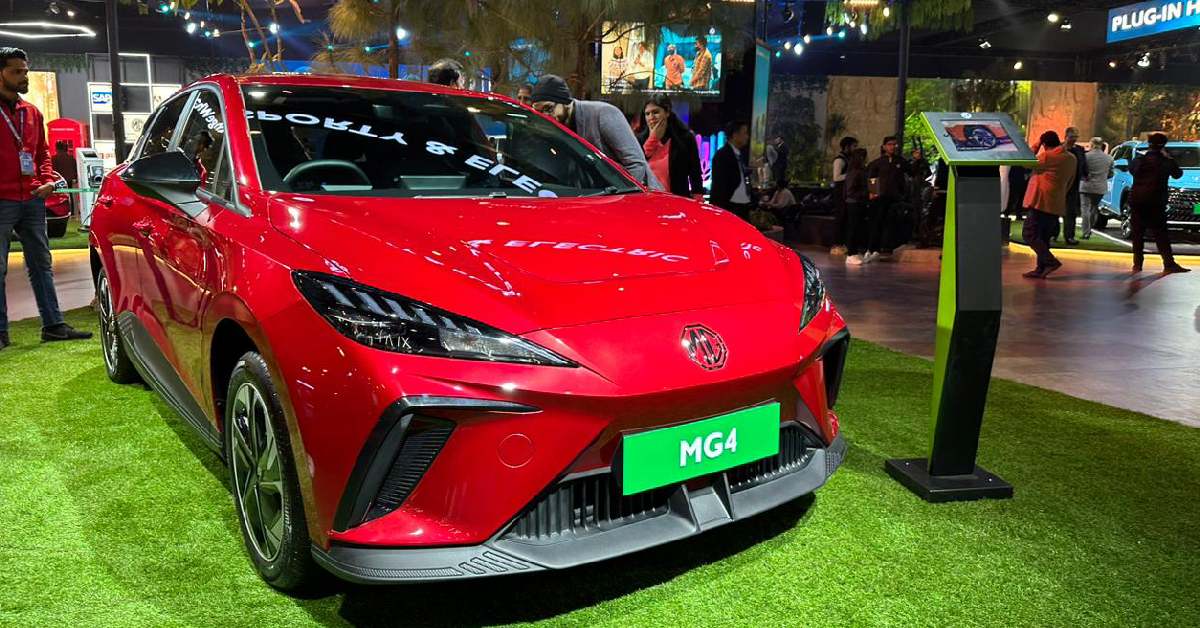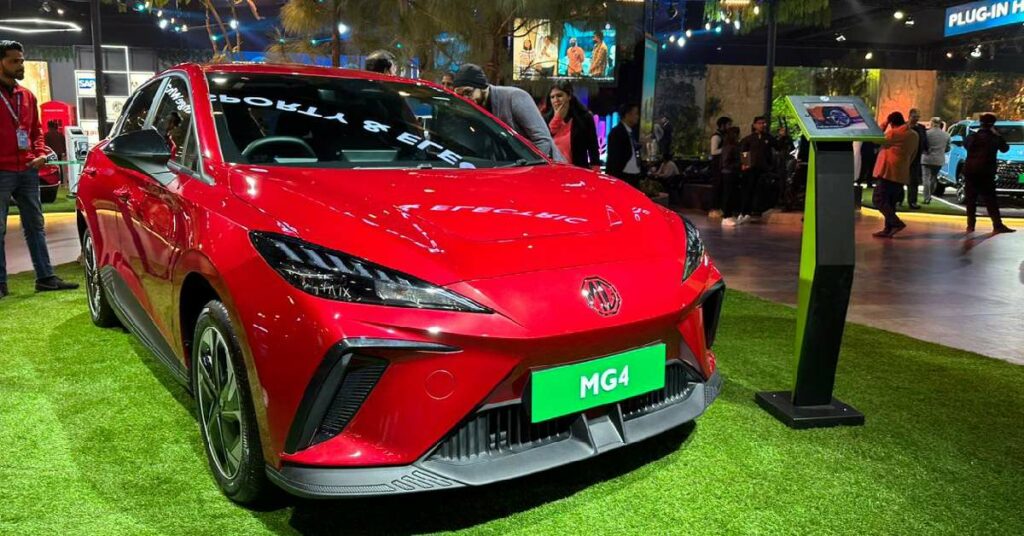 You may also read: Tata to Bring 3 New Electric Cars to Auto Expo 2023
MG 5 Electric 5-seat MPV
Interestingly, MG could also showcase an electric MPV that is a 5-seat. However, considering Indian sensibilities, there might be a 7-seat version as the length of the EV is. over 4.6 m. The MG 5 gets a 61 kWh battery pack that power an electric motor to develop a healthy 156 PS and 279 nm of peak power and torque. The MG 5 has a range of up to 525 km.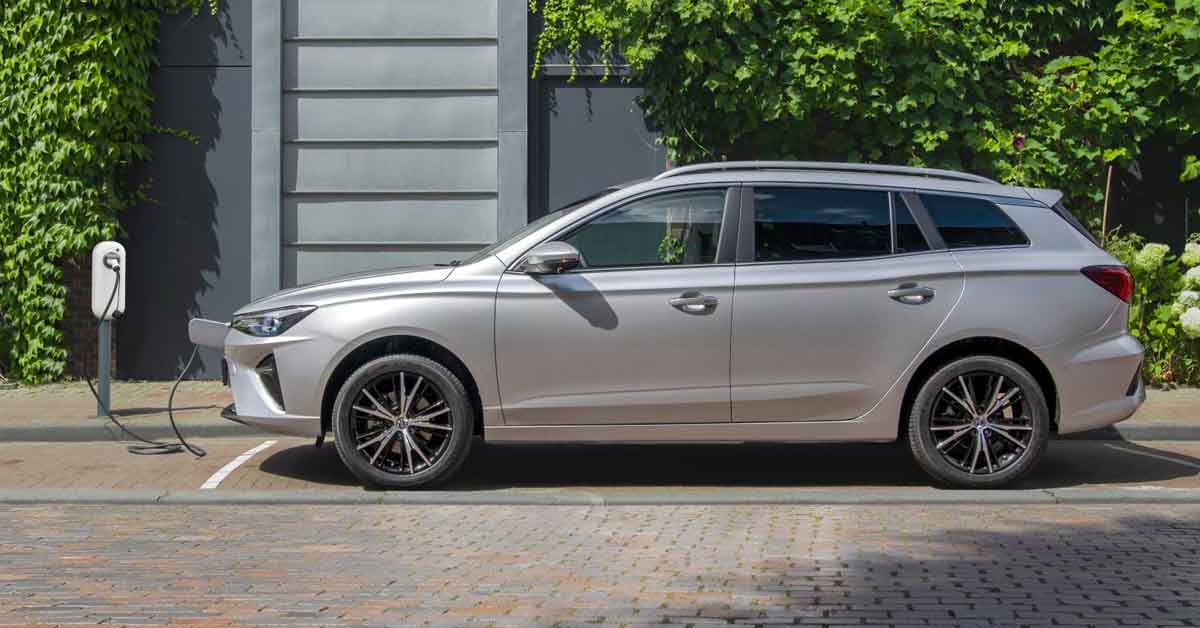 MG Air EV
Finally, the last model in our list of new MG cars at Auto Expo 2023 is the Air EV. This mini electric car is expected to soon make its way to our market. It is an affordable city electric car that comes in two battery pack options – 17.3 kWh and 26.7 kWh. The range with these battery packs could be around 200 km and 300 km respectively. Both variants will have a 41 PS power and RWD setup. It is capable of attaining 100 km/h top speed. More importantly, the prices could start at a cool Rs 8 lakh.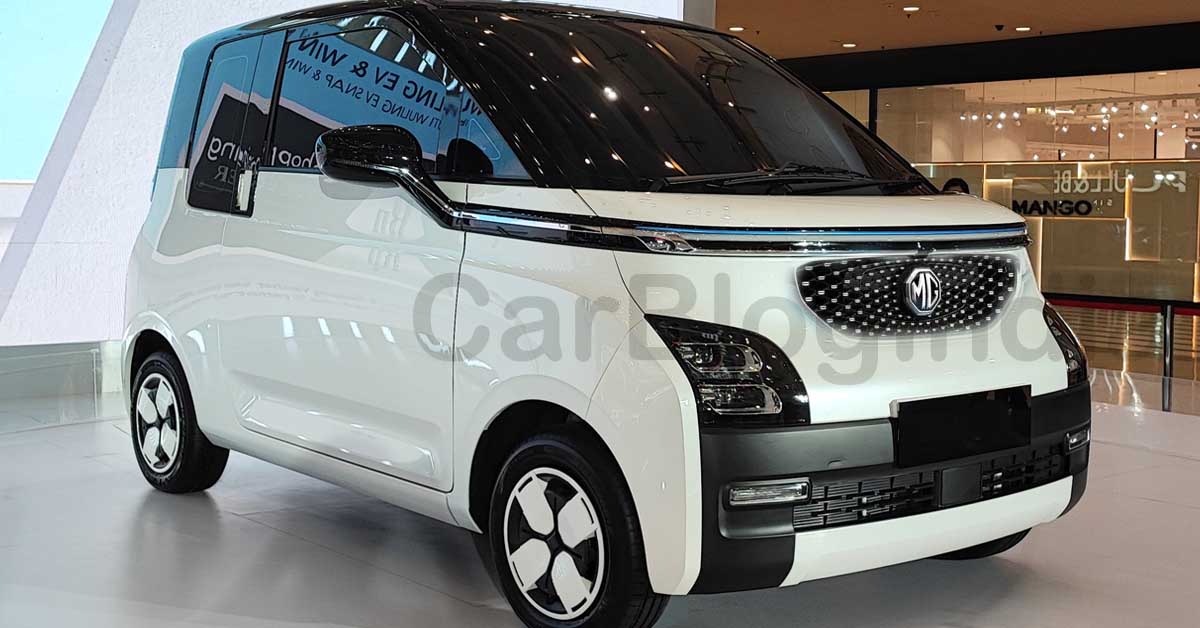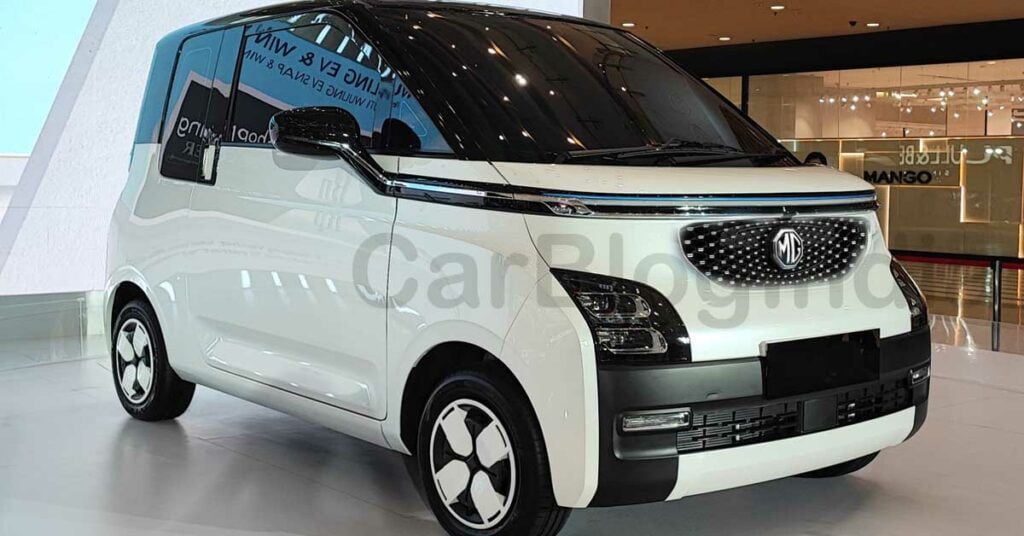 Other MG Electric Vehicles
Apart from these, MG also showcased MG Marvel R Electric, MG MIFA 9 and eMG6 electric cars. The 0-100 km/h acceleration time of the MG6 is 6 secs and it comes with high-tech driver assistance features and sporty looks. The MIFA 9 is a full-size electric MPV that has an over 500 km driving range on a single charge and a spacious interior.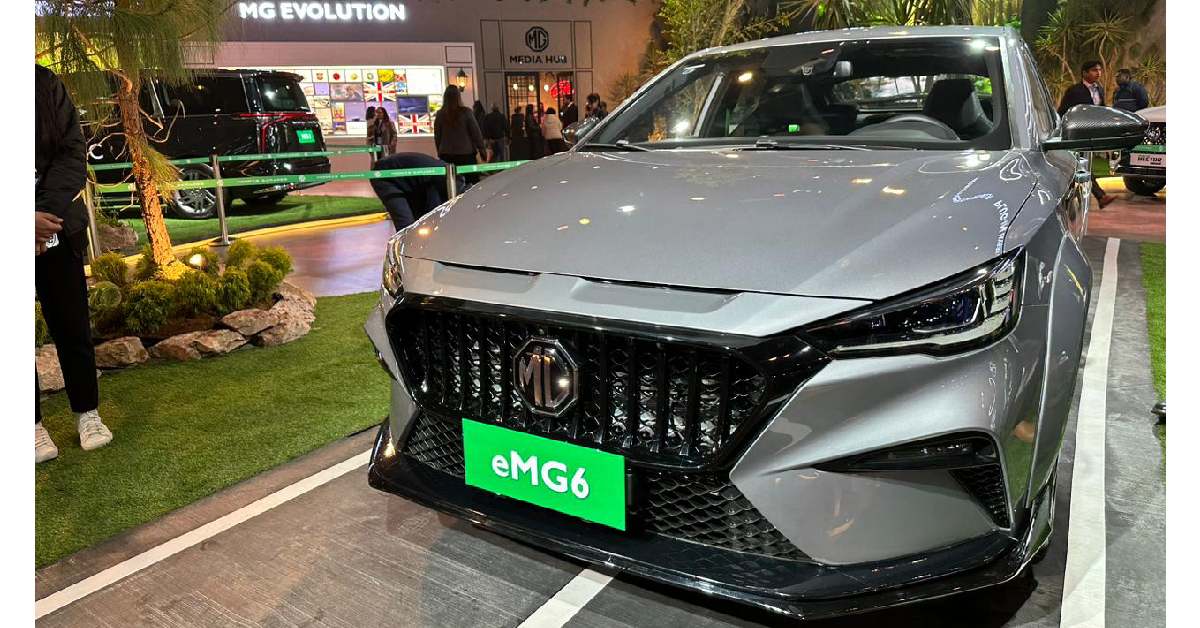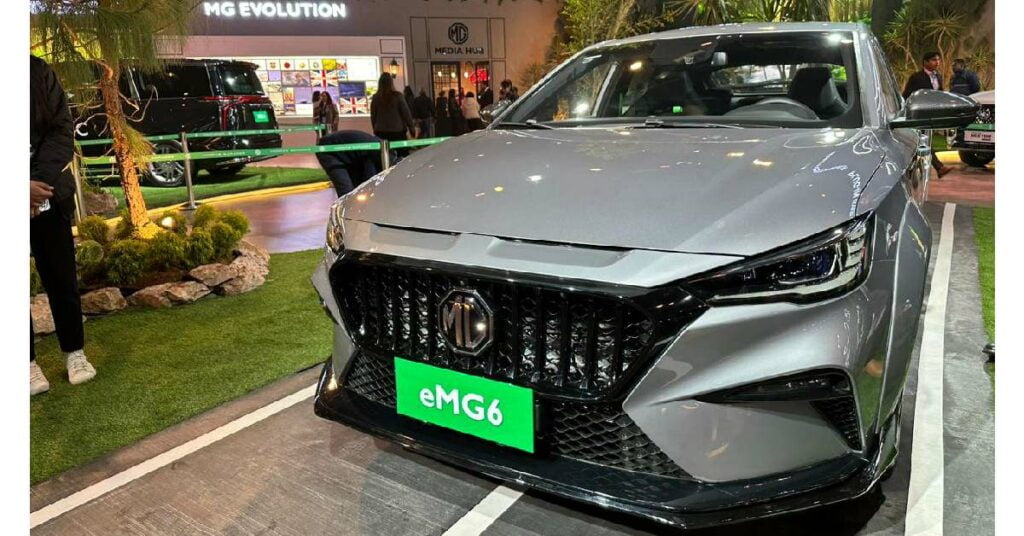 Join us for FREE NEWS Updates on our Whatsapp Community or our official telegram channel.