Updated on 21 March 2012:
A very small number of people know that Nissan, the Nissan Micra and Nissan Sunny manufacturer, owns a brand Datsun which is popular for its cheap cars. The parent no longer manufactures any Datsun products but is planning to revive the brand in India, Russia and Indonesia by 2014. Though not existing now, the cars were extremely popular in their time, around 1980s, as they were priced considerably low, many models below Rs. 5 lakh. Now the brand is not only planning to revive the brand but also manufacture Datsun cars here in India. With Datsun cars entering the market we will see a tough competition in the low cost car segment, currently ruled by Maruti Alto and Maruti Alto K10, as these cars will be priced around Rs. 3 lakhs. Hyundai Eon, the smallest car in Hyundai India portfolio is also making its space in the market share of this segment gradually.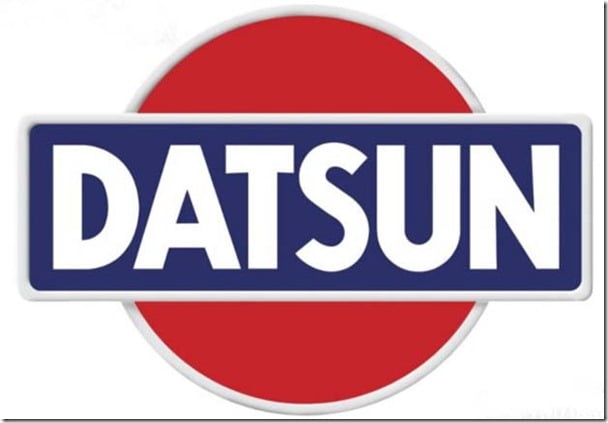 image – Datsun Brand Logo
If Nissan successfully establishes the brand in India and starts the manufacturing then the competition for Alto, Hyundai Eon and Hyundai Santro Xing will reach another level and Nissan will also enter the volume segment.
As expected Nissan will share the Nissan V-Platform with Datsun for these new cheap cars which will be priced between Rs. 3 – Rs. 4 lakhs, but at the same time Nissan is also working with Renault on a new A-platform. The A-platform is also designed for inexpensive models and this raises a question whether Nissan will introduce Datsun brand with its V-platform and will let Renault launch a new car based on A-platform or launch Datsun as an independent brand in India and concentrate more on the A-platform. Whatever the case may be, all we are excited about is the entry of cheaper cars in the market so that we would more than 2 or 3 options to choose from.
check out more-
More Related News