After being in news for explosions in its electric scooters, Ola now finds itself in a precarious situation with an alleged data privacy breach.
An Ola electric scooter user has raised issues with the data privacy policy of the company. Data privacy is arguably one of the most pressing issues of our times. With all our data used in multiple apps on the internet, it becomes crucial to hold companies responsible for sharing it without our consent. Personal data can't be treated as property that the companies could sell to third parties for monetary gains. However, that has become a common practice these days which is why the Data Protection Bill is required more than ever. For now, let us get into the specifics of this.
You may also like: Aggrieved Ola S1 Pro Owner Gets His Scooter Towed by Donkey
You may also like: 1,441 Units of Ola S1 Pro Recalled for Diagnostics and Health Check
Ola Data Privacy Issues
Balwant Singh is the father of the guy who was recently all over the internet after getting into an accident on his Ola S1 Pro electric scooter. He claims that his son got into the accident because the regenerative brakes of the Ola malfunctioned. As a result, the bike accelerated just before a speed breaker sending the rider into the air and crashing. The rider sustained some serious injuries including fractures in the left arm and 16 stitches to his right arm. This, as one would imagine is a serious issue that could have ended even more badly. Singh took to social media to express his concern and frustration regarding this whole situation.
You may also like: Ola Electric Cites Rider's Negligence as Reason for Recent Crash
In response, Ola explained that the rider was driving at high speed the previous night as analysed from the data that they have gathered. Furthermore, Ola assures everyone that there were no problems with the brakes of the scooter. According to Ola, the rider decided to brake suddenly at high speed losing control of the e-scooter and crashing. This came out after an internal investigation which involved Ola reading through the recorded data. However, Balwan Singh is claiming this is a breach of trust as Ola is not supposed to give this information out in public.
You may also like: Ola S1 Pro Aces Hill Ride with Family, Runs 26km on 0% Battery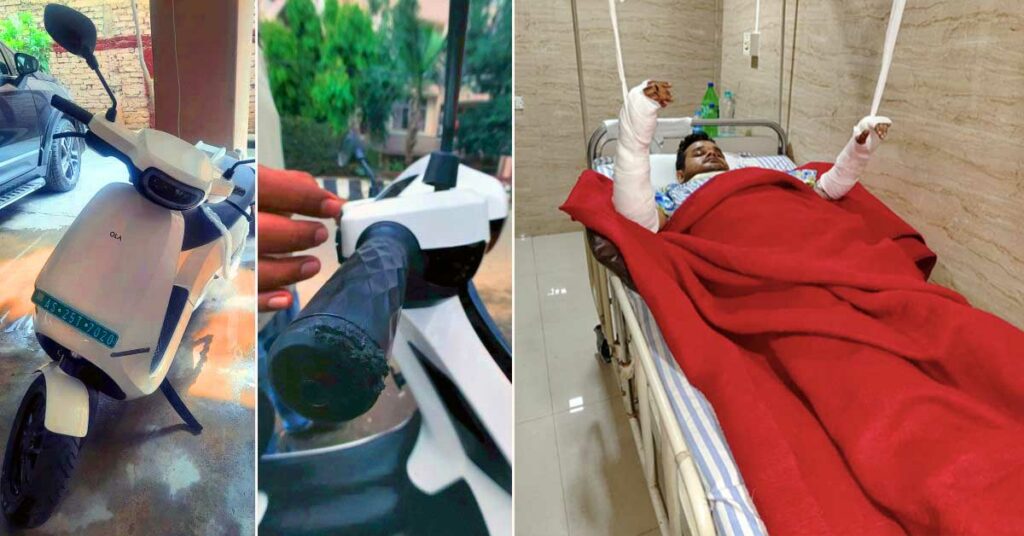 In this case, it becomes quite blurred if Ola is trying to make the private information of its customer public or was it just trying to defend its image to let everyone know that the accident didn't happen because of their scooter. Whatever the case may be, once you sign the data privacy agreement, you can't out private information like this. This is where the specifics of the Data Bill become so relevant. Let us hope that such issues regarding Data Privacy in the case of Ola and Balwan Singh are addressed and suitable solutions could be incorporated into the bill that is long overdue.
Join our official telegram channel for free latest updates and follow us on Google News here.