Ola Electric CEO Bhavish Aggarwal Tweeted earlier today that starting tomorrow, Ola S1 Pro will be made available for test rides in 5 cities
In a Tweet posted earlier today, Bhavish Aggarwal, CEO, Ola Electric has announced that the next purchase window for the S1 Pro will open this weekend. Furthermore, the executive has handed over a 'Gerua' Ola S1 Pro to a Bangalore-based customer Dr Karthik BR, who has clocked 202 Km in a single charge. The entire payment process will be digital and will be carried on the Ola app only.
You may also read: Ola Electric Scooter Aces Hill Ride with Family, Runs 26km on 0% Battery
You may also read: Ola Electric vs Chetak Electric vs Ather Electric – Hill Climb Test
Recently, Bhavish Aggarwal announced that he will hand over a new Ola S1 Pro to a customer who rode over 200 km on his S1 on a single charge. And now, the CEO has handed over the special edition Gerua-coloured S1 Pro to the Bangalore-based customer. The picture of the handing over ceremony was shared by the executive on Twitter with a caption that read: "As promised, @karthikbr007 , here's your free Gerua for breaking records with 200 km range in a single charge! Many ICE 2Ws don't have this range on a full petrol tank😄 Move OS 2 makes the best scooter in the world even better!"
You may also read: 1,441 Units of Ola electric scooter Recalled for Diagnostics and Health Check
Ola S1 Pro Specs
The S1 Pro comes with a 3.97 kWh battery pack. It is powered by an 11.4 HP electric motor that offers 11.4 hp and 58 Nm of peak power and torque, respectively. You can go from 0-40 km/hr in 3 seconds. The electric scooter is claimed to be capable of offering a range of 181 kilometers and has a top speed of 115 km/hr. It comes with three riding modes – Normal, Sport, and Hyper. The portable 750W charger takes around 4 hours 48 mins to charge the battery completely in S1 and 6 hours 30 mins for the S1 Pro. You can get up to 75 kilometers of range in just 15 minutes of charging.
The special colour option for the Ola S1 Pro was launched in March and its reservation was available for a limited time period of Holi festival on March 17 and 18. Deliveries of the scooters booked in the next purchase window are likely to take place next month and the electric scooters will be delivered to customers' doorsteps. Also, those who reserved the EV earlier will get an early access to the purchase window.
You may also read: Yamaha R15 vs Ola Electric Scooter – One of a Kind Drag Race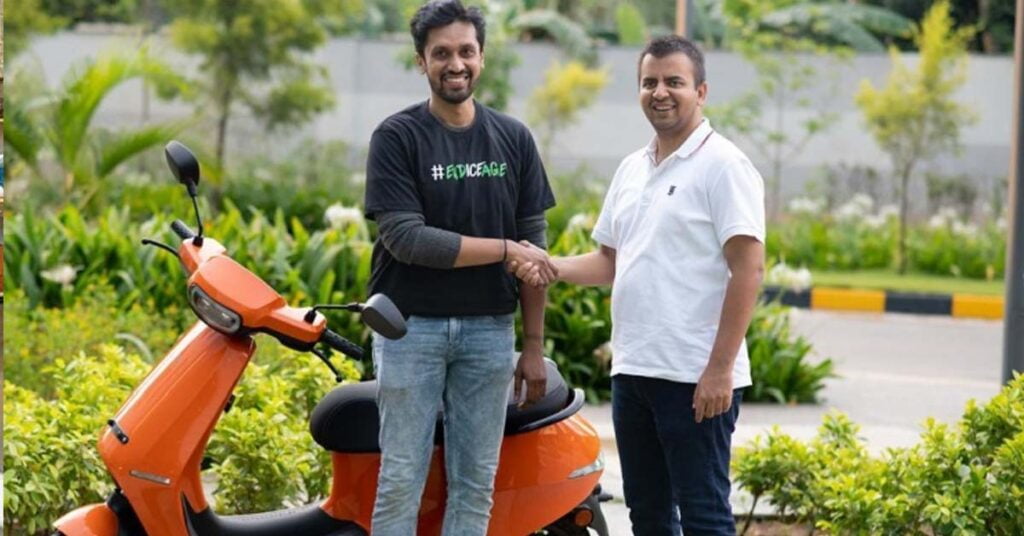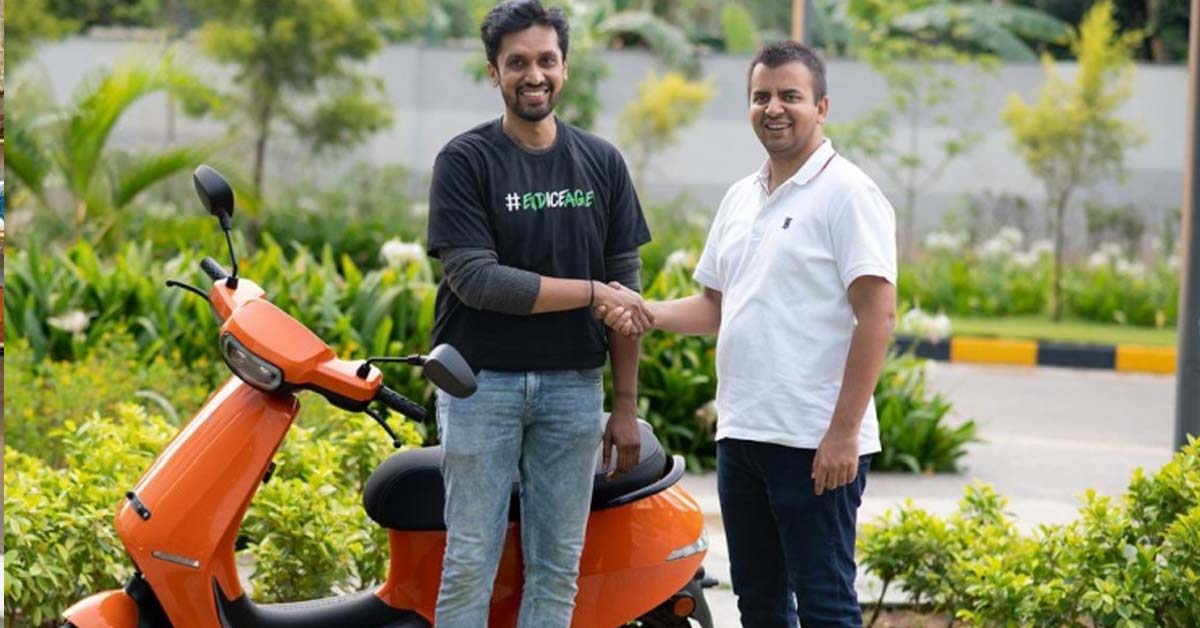 Move OS 2.0
Dr Karthik used the Eco mode of the Ola S1 Pro to achieve a riding range of over 202 km. He rode in city as well as on the highway, with the Eco mode enabling him extract the highest possible riding range. This riding mode is currently available only on the scooters that have received the Move OS 2.0 update. Soon, this update will be made available to all the users. The Move OS 2.0 is likely to make a huge improvement to the scooter by unlocking many features that were promised at the time of the launch. These include Eco mode, music playback through speakers, cruise control, mobile app connectivity, Bluetooth connectivity and navigation.  
Join our official telegram channel for free latest updates and follow us on Google News here.