The recently concluded Navratri festival in India was celebrated in a different manner all across the country but this has to be a special occasion involving the Ola S1 Pro electric scooter.
In a viral social media post, an Ola electric scooter was seen providing music to a Garba party in Surat. Ola has been under heavy scrutiny lately after the S1 Pro caught fire on multiple occasions. In fact, it was an industry-wide issue with EVs from other electric scooter makers going up in flames claiming numerous lives. These have caused an environment of worry among potential EV adopters. However, this post will inform you about some positives that might not come easily to people.
You may also like: 'Fire Extinguisher': Response to Ola CEO Asking What Accessories S1 Users Want
Ola S1 Pro turned out to be savior when lights were out during Navratri celebration . Every one enjoyed navratri with Ola's speakers #olas1pro #OLA @OlaElectric @bhash pic.twitter.com/Up319nXwVq

— Shreyas Sardesai (@shreyas7065) October 4, 2022
You may also like: Royal Enfield Bullet 350 vs Ola Electric S1 Pro Drag Race
Ola S1 Pro Electric Scooter Plays Garba Music
This occurrence is reported from Surat where the Garba party almost came to a sudden halt because of a power cut. Power cuts are fairly common in many parts of the county. But the time of the celebrations is certain when the Garba and Navratri celebrations were on. Hence, it couldn't have been stopped or postponed. Then the 'jugaad' instinct in the residents of a particular colony arose and they ended up converting their Ola electric scooter into a speaker.
You may also like: Ola S1 Pro Undergoes Water Crossing Test- Will It Survive?
This tweet by a certain Shreyas Sardesai went viral as it captures the entire incident. The visuals caught the beautifully created rangoli design on the ground. Around that, a number of people are dressed in the traditional attire ready to celebrate the Garba festival. However, the celebrations were threatened to be cut short due to a power failure. Luckily, there was an Ola electric scooter parked in the society which the group decided to use as a speaker for the song on which they performed the Garba dance.
You may also like: Owner of 2 Ola S1 Pro Scooters Shares Pros & Cons
Bhavish Aggarwal Replies
They tweeted this video and the Ola CEO, Bhavish Aggarwal replied. He Tweeted, "we will build a special navratri mode before next year into MoveOS!" Many people have responded to these tweets. People are appreciating this unique and creative solution to the problem that a lot of us face. EVs have the capabilities to take care of few electronic appliances if there is enough battery in them. It could come in handy in such situations. What are your thoughts on the matter?
You may also like: Can Ola S1 Pro Tow 1175 kg VW Vento? – Watch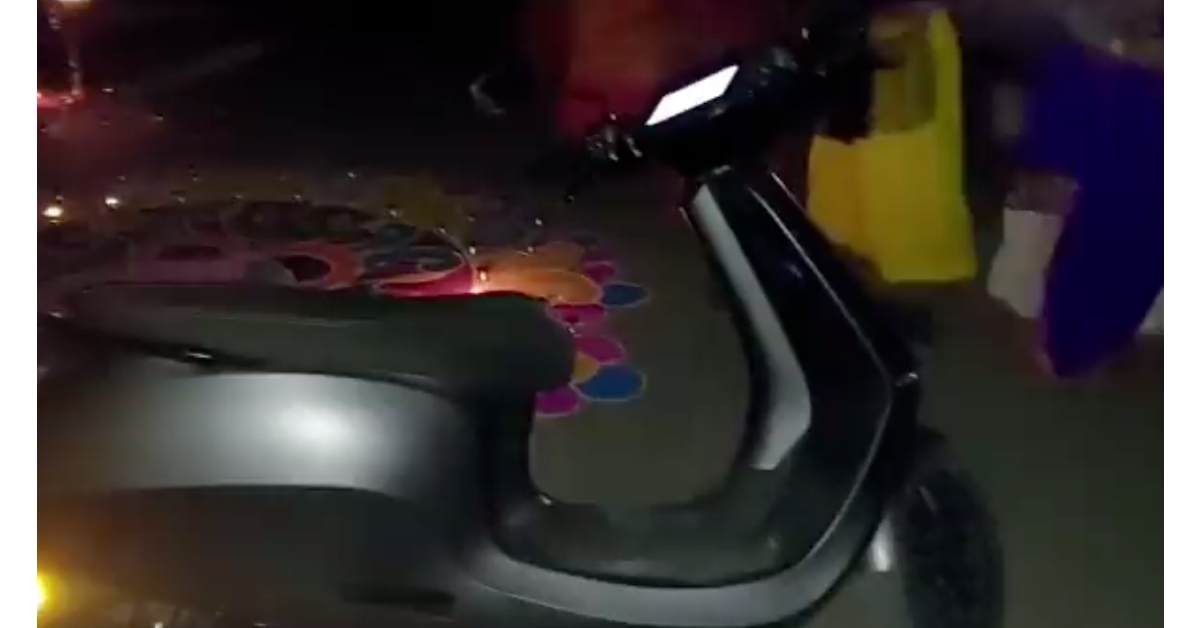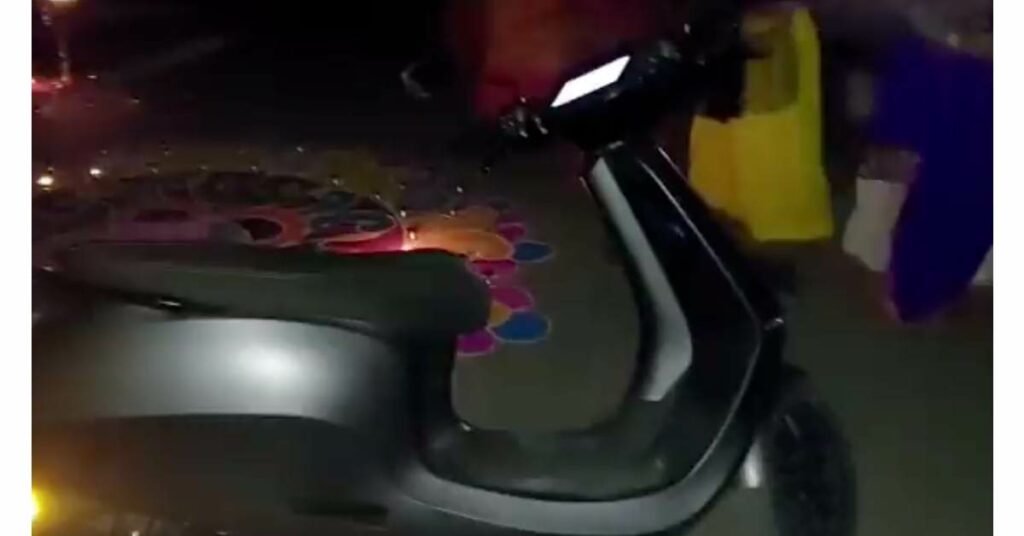 Disclaimer- The embedded videos/ external content is/are being used as a convenience and for informational purposes only; they do not constitute an endorsement or approval by Car Blog India of any of the products, services, and /or opinions of the corporation or organization or individual. Car Blog India bears no responsibility for the accuracy, legality, and/or content of the external site or for that of subsequent external videos/ external content. Contact the external publisher for answers to questions regarding its content.