People come up with hilarious methods to test the build quality of vehicles and this is one such scenario.
Here is a video where the YouTuber is testing the build quality of Maruti Baleno by pressing and pushing the sheet metal and interior plastics. In fact, he is comparing the 'results' of the current-gen model with the pre-facelift version. While we all must know how flimsy the body of the pre-facelifted Baleno felt, it may not be the only criterion to judge the build quality of the premium hatchback. We also know that Maruti has added some weight to the newer model, which again, can't be necessarily related to the build quality improvement.
You may also like: Maruti Baleno Crashes at 120 kmph, Owner Questions Criticism of Build Quality
You may also like: 5 Best Wrap Jobs on Maruti Baleno From Across India
Testing Build Quality of Maruti Baleno
The YouTuber finds himself in the old Baleno first where he begins to 'test' the build quality or material quality by pressing the vehicle from various parts on the outside. To his credit, he clearly mentions that this can't be termed as a build quality test which takes a plethora of other parameters into consideration. But it could be called the material quality test. He lifts up the bonnet of the car, presses the bonnet, and pushes the fenders and door panels. All these body parts are easily deformed signifying the lightweight material used. One could argue that this is too soft and could compromise safety.
You may also like: WATCH Magnetic Hill Pull New Maruti Baleno Backwards
He does the same process to test the material quality of the interior. Using this, he is able to test the door panels, switches, plastics used on the dashboard, centre console and the gearbox housing, switches and buttons for HVAC, etc. After that, he goes on the apply the same measuring techniques to the facelifted model. There, one could feel the weight of the bonnet as he pops it open. He shows that the metal on the bonnet, fenders, door panels, etc seems much stiffer and doesn't deform easily. The thud sounds he used to test the doors and boot are quite funny too.
You may also like: New Maruti Baleno Lowrider with Wide Body Kit Looks Track-Ready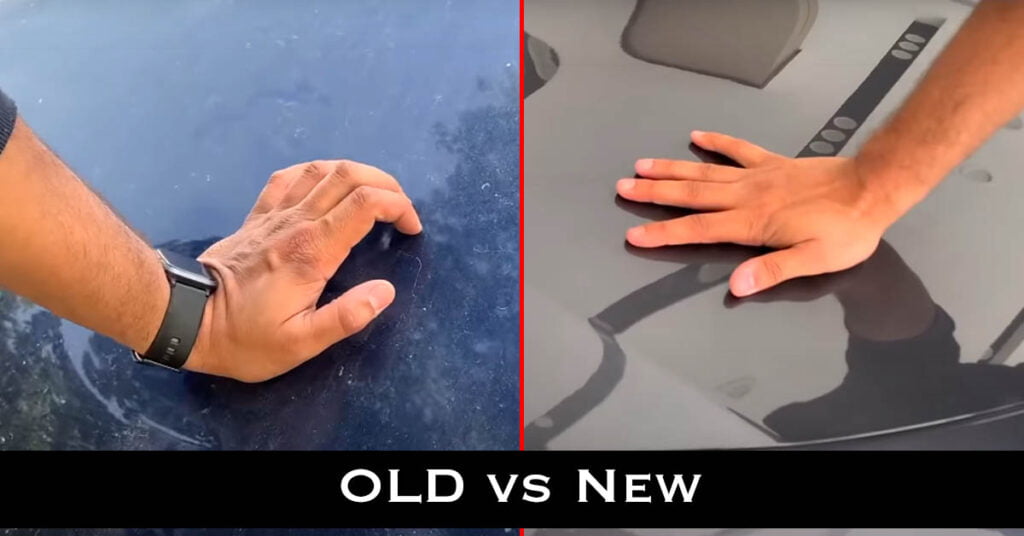 On the inside of the new Baleno, the material quality does actually seem much better compared to the older model. The door panels are wrapped in fabric, the centre console between the front seats uses new materials for added ruggedness, the dashboard wears a different kind of plastics and the general fit and finish look better. Nevertheless, to qualify as a safe car at the GNCAP tests, there are a lot of other things required.
Join our official telegram channel for free latest updates and follow us on Google News here.