Maruti Suzuki is the leader in sales of small cars in India with the Maruti Alto being its trump card. Almost one third of the total car sales of Maruti in India is by the Maruti Alto only. Maruti Wagon R is the second most popular small car by Maruti, which is among the top three best selling cars in India for a long time now. Maruti Wagon R is a tall boy car introduced in India 12 years back in the year 1999. Today Maruti Wagon R sales have crossed a remarkable milestone of 10 Lakh cars !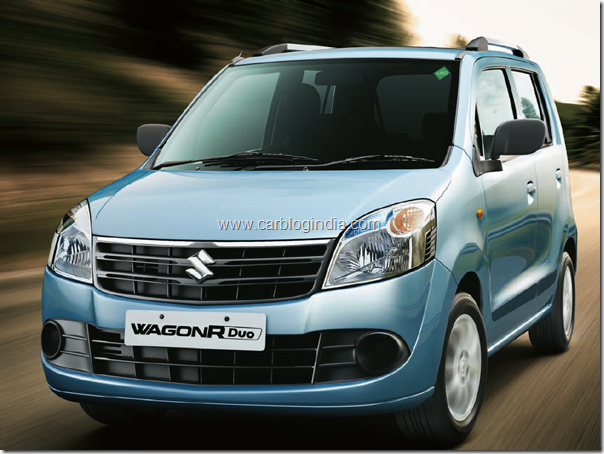 Achieving such large numbers in sales and continuing a product for such long time with new and improver versions coming out years after years have helped Maruti reach this splendid milestone of 10 lakh car sales.
Maruti Wagon R 2010 new version comes with 1 Litre K Series engine from latest engines in Maruti's stable. Also it comes with Petrol, Petrol+CNG and Petrol+LPG variants as well which gives buyers with great value for money along with low running cost of the car. Maruti has widest sales and service network in India which gives an unparalleled advantage to Maruti in rural parts on India where other car brands don't have a deep reach. Also the reliability and trust developed by Maruti as a brand in India is a also a huge factor for Maruti's achievements in India.
This is surely a moment of celebration for Maruti team involved in developing, manufacturing and marketing of the small car Wagon R. With the booming automobile industry, more such events are expected to repeat themselves.
check out more-
More Related News