Dubai is famous for expensive luxury cars that are easily available for rent.
There is a wide variety of supercars to choose from.
The YouTuber rents a Lamborghini Urus for Rs 18,000 for one hour.
In this video, a YouTuber takes a Lamborghini Urus for rent in Dubai. Dubai is a world-famous tourist destination. It is popular for ultra-modern shopping houses, lifestyle, adventure sports and expensive automobiles. Highlighting that point further, Rohan Robert, the YouTuber takes the viewers through the process of renting luxury cars in Dubai. Let us take a look at the details of the entire procedure here.
You may also like: Why Are There Thousands of Supercars Abandoned in Dubai?
You may also like: Luxury Car Rental in Dubai – All You Need to Know
You may also like: Top 5 Most Affordable Luxury Cars You Can Rent in Dubai
You may also like: Praga Bohema Hypercar unveiled in Dubai – Costs AED 5000000
Lamborghini Urus for Rent in Dubai
At the beginning of this video, the YouTuber goes into the company that rents luxury and supercars in Dubai. The owner mentions that they have a wide variety of supercars to choose from. The rates depend on the cars that one chooses. You have the option of renting for hours or days. The formalities of each car are different. After a brief deliberation, the YouTuber and his friend decide to rent the Lamborghini Urus for 3 hours. The price is 250 Durham which roughly translates to around Rs 18,000 per hour.
You may also like: Vlogger Reveals Cost of 2015 Audi Q5 in Dubai – Costlier than India?
Specs
The Lamborghini Urus comes with a 4.0-litre V8 petrol twin-turbo engine that outputs a massive 641 hp and 850 Nm of peak power and torque. Complimenting this colossal engine is an 8-speed automatic transmission with an all-wheel-drive system. Despite weighing over 2.2 tons, the 0-100 km/h acceleration time is a mere 3.6 secs which is the most impressive feature of the SUV. The top speed is rated at 305 km/h.
You may also like: EXPLAINED- How to Become Careem & Uber Driver in Dubai
You may also like: Best and Worst Car Rental Companies in Turkey
| | |
| --- | --- |
| Lamborghini Urus | Specs |
| Engine | 4.4-litre twin-turbo petrol |
| Power / Torque | 641 hp / 850 Nm |
| Top Speed | 305 km/h |
| Acceleration (0-100 km/h) | 3.6 secs |
Specs
In order to rent a Bugatti, one needs to pay a deposit of 300,000 Durham which roughly translates to around Rs 54 lakh when converted to INR. On top of that, the rent per day for it is 120,000 Durham which is around Rs 21 lakh when converted to INR. The YouTuber mentions that the rent includes costs like fuel, insurance and other such expenses. Let us know your thoughts about this.
You may also like: Price of Diesel Now Same in Dubai and India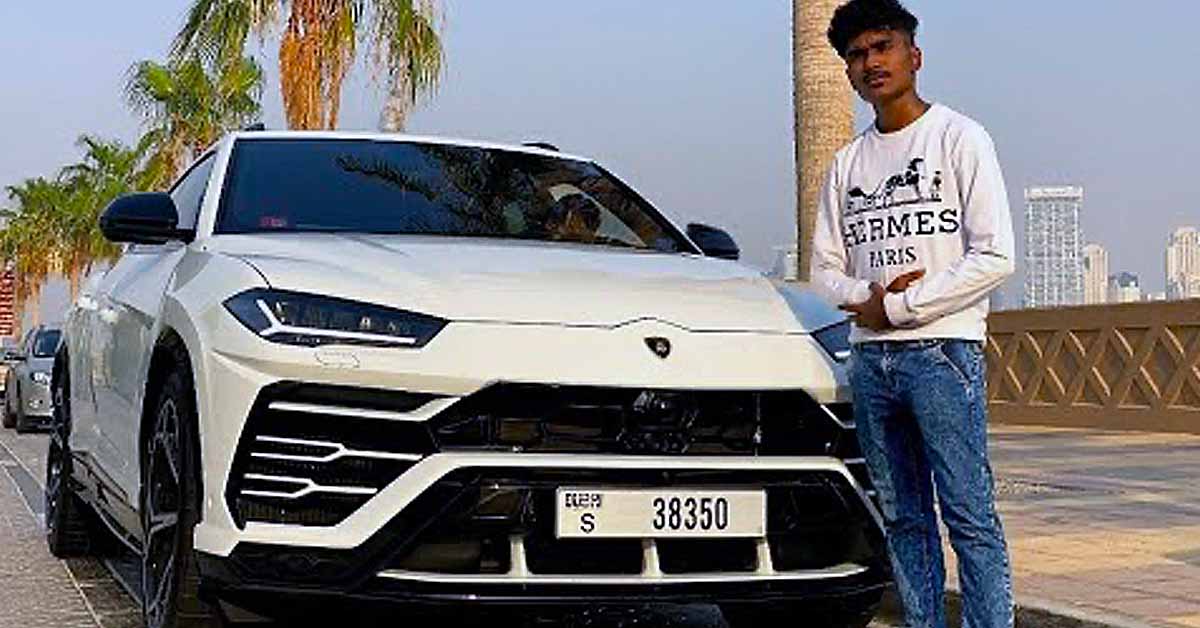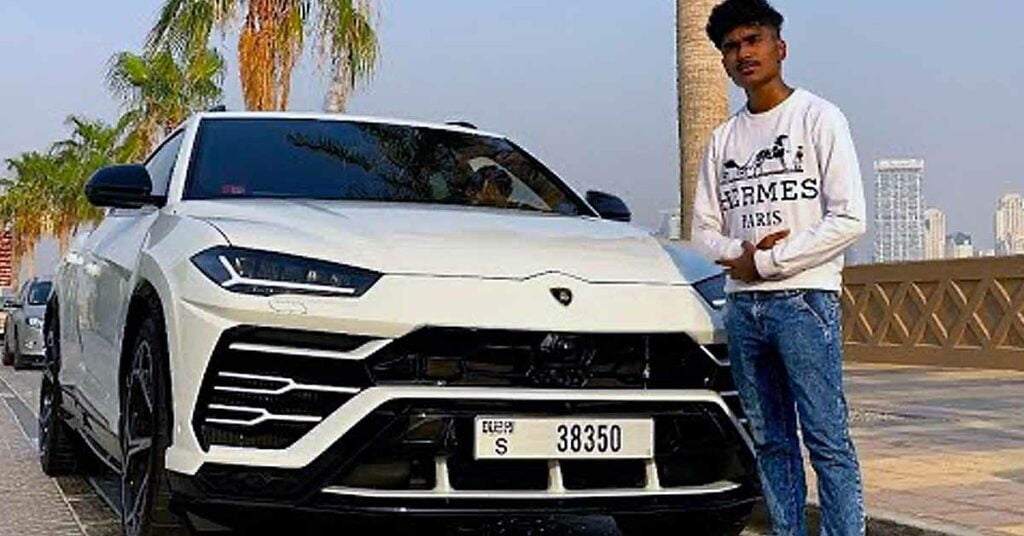 You may also like: Dubai Taxi Driver from Indian Sub-continent Reveals Income Details
Disclaimer- The embedded videos/ external content is/are being used as a convenience and for informational purposes only; they do not constitute an endorsement or approval by Car Blog India of any of the products, services, and /or opinions of the corporation or organization or individual. Car Blog India bears no responsibility for the accuracy, legality, and/or content of the external site or for that of subsequent external videos/ external content. Contact the external publisher for answers to questions regarding its content.
Join us for FREE NEWS Updates on our Whatsapp Community or our official telegram channel.