It is becoming increasingly popular for Indian vloggers to travel abroad and compare vehicles with what we have in India.
In this video, an Indian vlogger compares the cost of Audi Q5 in Dubai to India. Audi is a German premium luxury carmaker. We have tons of Audi models in India for a long time. Similarly, Audi is quite popular in UAE as well. For this video, the popular vlogger has gotten in touch with an Indian who has been living in Dubai for more than 5 years. He shares his experience of buying and maintaining an Audi Q5. Let us take a look at the details here.
You may also like: EXPLAINED- How to Become Careem & Uber Driver in Dubai
You may also like: Land Rover Range Rover Waiting Period in Dubai Now Extends to 2024
Cost of Audi Q5 in Dubai
The video has been uploaded by Arun Panwar on YouTube. He interacts with the owner of the 2015 Audi Q5, Rahul Negi from Uttarakhand. The Audi is a used car that he bought for around AED 10,000 (approx Rs 25 lakh when converted to INR). Now the original model used to costs around Rs 60 lakh back in the day in India. However, if you visit the used car market in India now, you might be able to get it around 17 lakh. Therefore, it is clear that the cost of a used car in Dubai is quite high.
You may also like: Dubai Taxi Driver from Indian Sub-continent Reveals Income Details
Rahul talks about the rules and regulations regarding owning cars in the UAE. There are very strict rules which make the condition of even second-hand cars great. There are regular tests for service and maintenance. Therefore, even though this Q5 has been driven for over 1 lakh km, the condition of the SUV is still decent. Moreover, people drive a lot in the UAE as confirmed by Rahul. His daily commute requires him to cover around 250 km.
You may also like: Dubai-Registered GMC Sierra Now Reaches Kashmir
Driver's Licence in the UAE
Talking about the driver's license in Dubai, there are a ton of complicated rules. Obviously, these are meant to ensure the highest levels of road safety. First, you need to study the theory regarding traffic rules and driving mannerisms in Dubai. Thereafter, you have to pass the practical driving test organized by the driving school. Finally, the government will take the exam after which you will get the DL. Also, the type of vehicle you are allowed to drive under a particular DL will be mentioned. There are separate DLs for manual and automatic transmission. People with MT cars are allowed to drive AT cars but not vice versa. Do share your thoughts regarding the same.
You may also like: Mahindra Thar Seen in Dubai, On World Tour in Rs 20 Lakh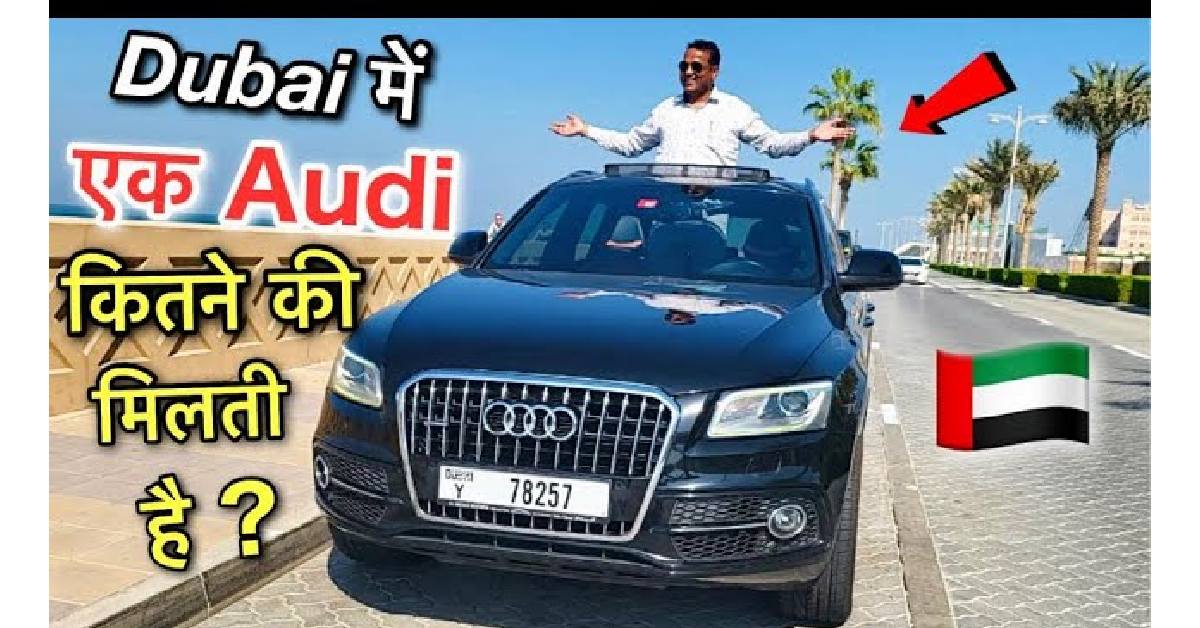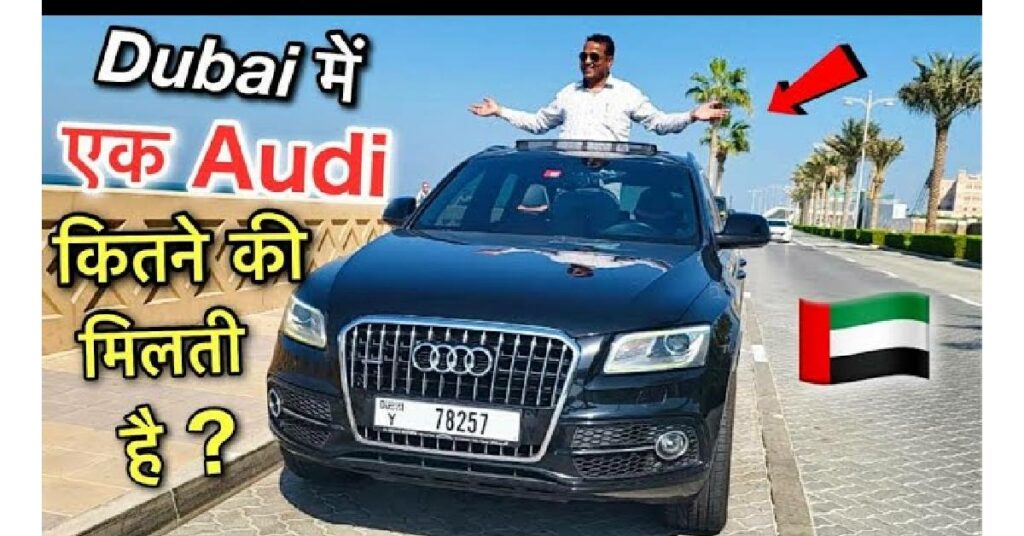 Disclaimer- The embedded videos/ external content is/are being used as a convenience and for informational purposes only; they do not constitute an endorsement or approval by Car Blog India of any of the products, services, and /or opinions of the corporation or organization or individual. Car Blog India bears no responsibility for the accuracy, legality, and/or content of the external site or for that of subsequent external videos/ external content. Contact the external publisher for answers to questions regarding its content.
Join us for FREE NEWS Updates on our Whatsapp Community or our official telegram channel.