Salman Khan was seen struggling to get his luxury SUV out of a muddy surface when someone recorded the entire episode and share it on social media.
In a hilarious incident, Salman Khan's Mercedes GLE43 AMG was put to test by a complicated parking spot. Sallu bhai (or his driver) was seen struggling to move the exotic SUV after its rear tyre was spinning aimlessly on a muddy spot losing traction completely. Our country is, unfortunately, home to roads and streets that are full of challenges like potholes and water stagnation causing slushy surfaces. Nevertheless, the infrastructure has improved over the years.
You may also like: Bolero-Based Mercedes G-Wagon On Sale for Rs 8.25 Lakh
You may also like: Ram Nath Kovind Leaves Rashtrapati Bhavan in Mercedes Maybach S600
Salman Khan's Mercedes GLE43 Struggles To Find Traction
This video clip has been shared by Supercars_in_India on Instagram. The hilarious caption of the post reads that perhaps Mercedes needs to put a 4-wheel steering system on this SUV so that it could get out of critical situations like these. By the looks of it, it seems like the luxury SUV is stuck in a precarious position where there is not much space on either side. On top of that, the rear right tyre of the SUV lacks traction which is why it is seen spinning and skidding constantly.
You may also like: Big Boss Fame Nikki Tamboli Buys Rs 1.2 Cr Mercedes GLE
It looks tough to get out of this situation without trying something innovative. The location of this incident is not mentioned but it looks like private land. When you are stuck in such scenarios, you have to insert small and flat rocks underneath the tyre so that it stops spinning aimlessly. That will ensure that the tyre gets a surface for grip and it will propel the car forward. Another key mistake that a lot of drivers make is that they keep pressing the accelerator pedal.
You may also like: Mahindra Thar vs Mercedes G-Wagon Hardcore Off-Road Challenge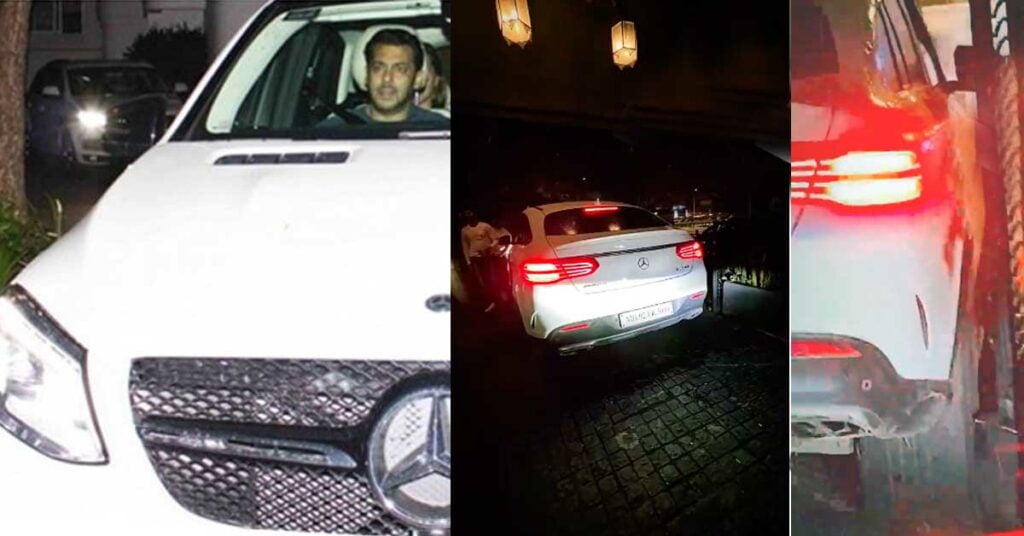 That causes the tyre to sink in the mud even more. Hence, that should be avoided. Instead, one could try tricks like trying to move the vehicle forward and reverse with a part throttle. Another thing that one could do is keep the steering moving in different directions trying to grab the grip for the tyres. However, this can only be done in open spaces where even if the car starts moving suddenly in any direction, it doesn't hit anything. Most importantly, we can only hope that such situations don't arise in the first place. It was earlier rumoured that the sports SUV was gifted to Salman by Shahrukh Khan. However, a source close to Salman rubbishes it, "It's absolutely untrue. Salman and Shah Rukh share a bond where they don't need to do such gestures. Also, Salman will never accept such a gift for doing a cameo and same goes for SRK."
Join our official telegram channel for free latest updates and follow us on Google News here.