The road accidents due to negligence and stupidity of people are increasing day by day. This is yet another example of how some people suffer because of a few reckless drivers.
In a sad chain of events, a speeding Merc hits a couple of vehicles in Bengaluru. We have seen this so many times that innocent people have to suffer the consequences of a few stupid people who drive recklessly. Road accidents could happen for no fault of your own. Unfortunately, people still have to bear the consequences equally. This is one such incident that was uploaded on YouTube. Take a look at the details of this accident that proved to be fatal.
Also read: STUPID Maruti Baleno Drivers Trying to 'Drift' Crash Into Each Other!
Speeding Merc Hits Cars in Bengaluru
According to the details, the driver of the Mercedes was drunk. The vehicle was overspeeding and it hit a Maruti Alto, Dzire and a bike. Also, it hit some other vehicles as well. The drunk driver must've lost control of the vehicle and it crashed with everything on the road. The state that Alto was in was shocking. It has completely been destroyed and one couldn't even recognize it at all. The Dzire has also sustained massive damage at the rear. It is said that at least one person lost his/her life in this crash and others are critically injured. There were no severe damages to the Merc. The cabin looks intact and the airbags were also deployed. We hope that such stupid people who were driving drunk and took the life of a person must be locked behind bars and punished.
Also read: Maruti Swift High Speed Accident Recorded on Phone – VIDEO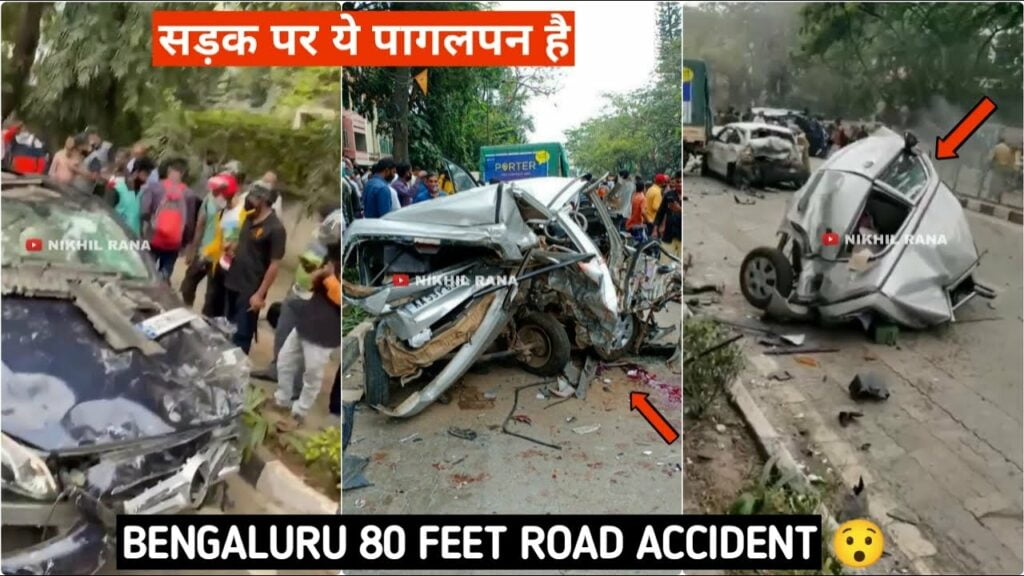 The relevance of the safety ratings and equipment in modern cars must be understood. When an accident happens on the road, it doesn't matter whose fault it is. Everyone stands to experience the dangers of the impact. In such situations, the safety ratings of the car, the build quality and safety equipment are the only things that matter. That is the reason why you should invest in a car with a higher safety rating and more safety features. But just buying a safe car is not enough. One must also obey the traffic rules, be aware of the surroundings and report anyone found breaking the traffic rules. That is the only way to keep our roads safe which is necessary.
Also read: Tata Punch (5-star NCAP) Keeps ALL SAFE in Massive Crash With Tempo Traveller
Join our official telegram channel for free latest updates and follow us on Google News here.