Tata Nexon has been posting consistent sales in the market for a long time now and this owner shares his ownership experience after driving it for over 2 lakh km.
Here is a Tata Nexon user who shares the ownership experience after driving his diesel SUV for over 2 lakh km. Now, Tata is known for making rugged products with superior build quality that can stand the test of time. This is exactly what the owner feels and his family owns around 27 Tata cars starting from the iconic Indica which was the first Made-in-India car. He purchased this Nexon in 2018 and has completed 2 lakh km in just 4 years.
You may also like: Test Drive Tata Nexon Sandwiched Between Trucks – Details
You may also like: What Happens If Water Enters Fuel Tank of Tata Nexon
Tata Nexon Diesel Ownership Experience
The compact SUV is in great shape whether you look at it from the outside or enter the cabin. The red colour of the Nexon has not worn out and there are not many scratches or dents on the vehicle either. What comes as a pleasant surprise is the fact that this Nexon has given a mileage of around 20-22 km/l in the city on a consistent basis. On the highways, this number crosses the 25 km/l mark easily. The owner has kept the interior quite well too which is evident in the video. Only the seat covers are needed to be changed.
You may also like: Tata Nexon Rocks The Beige-Wood Luxury Interior Look
The only things done to maintain the car are regular services. The driver is a car enthusiast and knows what things are needed to be replaced at each service interval. Also, he suggests that every owner should read the user's manual and only get those things done which are mentioned in it to save money. He had just got the battery replaced along with the tyres and had completed over 2,06,000 km. That speaks volumes about the build quality and the quality of the engine components.
You may also like: Tata Nexon X Range Rover Evoque Mashup is PERFECT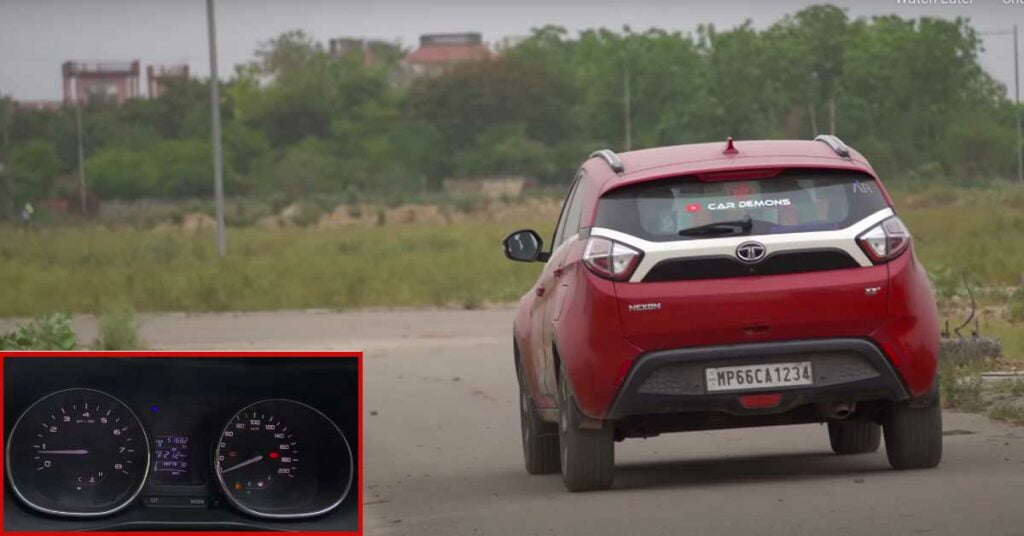 In the end, the owner and the YouTuber acknowledge the fact that the service could be costly and a bit difficult with any brand. Moreover, there could be issues with a handful of models because of the mechanical or electrical components. But, Tata Motors has worked hard to get rid of all the major issues that were found in some models of the Nexon and the latest-gen model is posting impressive sales month after month for that reason. Let us know what are your feelings about this ownership experience of the Tata Nexon diesel.