We have seen a number of times that people who don't know how to drive are often plying on highways compromising the safety of everyone.
In this latest news, a Tata Punch driver, who was learning driving ended up hitting a scooty on the highway in a fatal crash. Unfortunately, it is common in our country that people who don't have driving licences or don't know how to drive well are still seen driving on highways. As a result, they don't have the required expertise or reflexes to deal with the situations on the road. This latest incident is a perfect example of that. Here are all the details.
You may also like: Tata Punch vs Hyundai Casper – Design, Dimensions, Specs Comparison
You may also like: Tata Punch Owner Installs Bluestar Window AC in Car
Tata Punch and Scooty Crash
This video has been posted by Nikhil Rana on his YouTube channel. He frequently posts such videos in order to capture the real-life incidents of popular cars to make car owners aware of the importance of buying cars with high safety ratings. As per the information in the video, this horrific accident occurred in Baripada down in Odisha. Reportedly, the driver of the Punch was a learner as suggested by the 'L' symbol on the windshield. He/She was driving on a single-lane road. However, due to some reason, the Punch ended up hitting a scooty rider coming from the opposite side.
You may also like: Tata Punch Rally Car Looks Dope – VIDEO
It is possible that the Punch was trying to overtake which is why it went into the other lane. Nevertheless, the crash was so horrendous that the scooty rider lost her life on the spot. May her soul rest in peace. This video also mentions that the driver of the Punch fled the scene immediately. The SUV has not suffered much damage but is seen on the side of the road against what looks like a wall. However, the scooty is visibly damaged.
You may also like: 5 Reasons Why Tata Punch is India's Most Successful SUVish Hatchback
Obey Traffic Rules
Finally, we could only hope that people start taking traffic rules seriously and follow them vehemently. Overspeeding and breaking the rules are the most common reasons for road accidents. We would like to urge our readers to ensure that everyone around you follows the rules. If you find any miscreants, you must report them to the authorities so that our roads become safer than they are. Do share your thoughts regarding this crash.
You may also like: Citroen C3 vs Tata Punch Comparison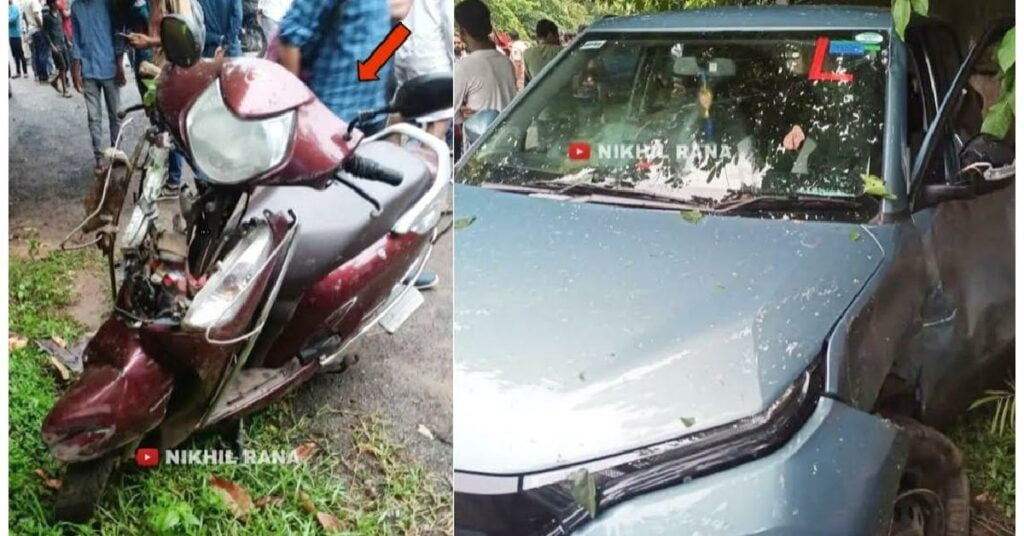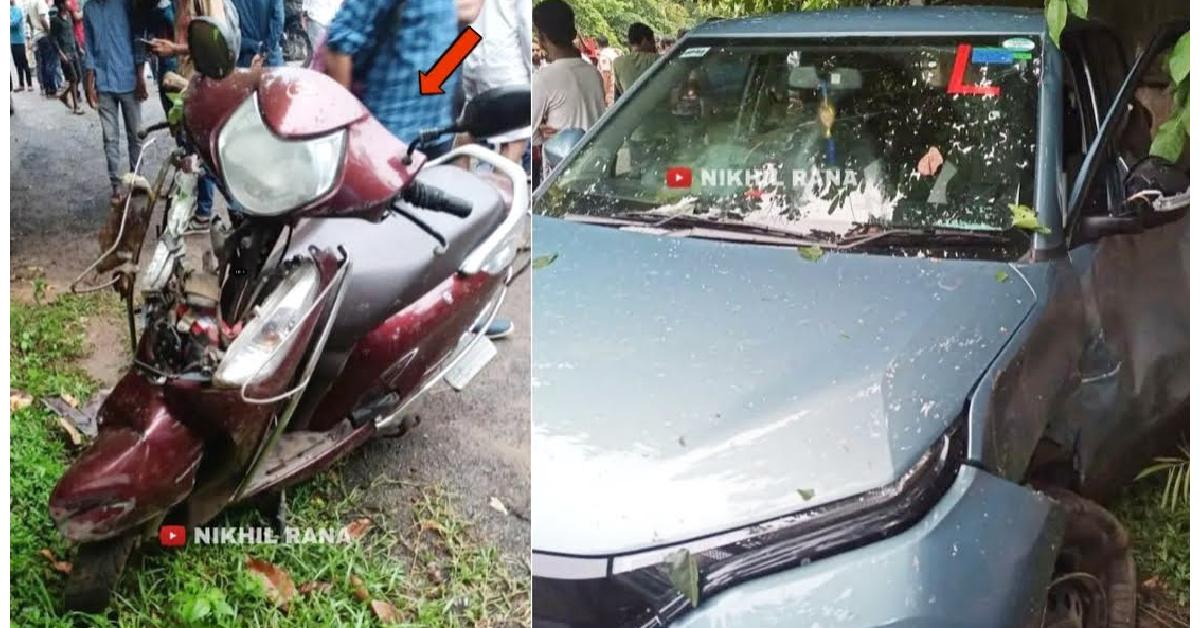 Disclaimer- The embedded videos/ external content is/are being used as a convenience and for informational purposes only; they do not constitute an endorsement or approval by Car Blog India of any of the products, services, and /or opinions of the corporation or organization or individual. Car Blog India bears no responsibility for the accuracy, legality, and/or content of the external site or for that of subsequent external videos/ external content. Contact the external publisher for answers to questions regarding its content.
Join our official telegram channel for free latest updates and follow us on Google News here.