Through reports, Jawa has confirmed that it will launch three new motorcycles that will use different engines and for different types of buyers as well.
Jawa made a comeback in 2018 with two new motorcycles, Jawa and Forty-Two. Both gained immense popularity since their arrival in the market, indicated by their waiting period going on right now.
Now as per Hindu, new Jawa Motorcycles are incoming! The manufacturer has confirmed that three new models will be introduced before December 2020. Further details about them will be revealed on 15th November, this year.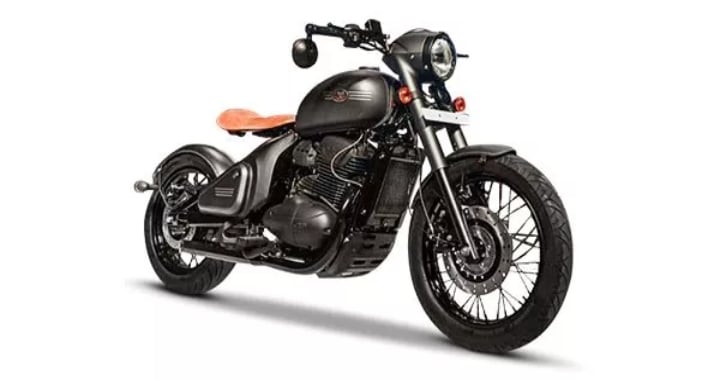 Going by the sketches that came out last year, we know that one is a Scrambler, one might be an off-road version of Jawa and the Perak. The latter is a factory-custom Bobber motorcycle, which was unveiled last year.
Also Read: Now You Can Check The Estimated Delivery Time Of Your Jawa Online!
Reports suggest that one of the motorcycles could use a parallel-twin cylinder engine underneath. It recently showcased a scrambler-version of the Jawa 42 at the Jawa Day in Bangalore. Can we expect some similarities between them?
As for the Perak, it uses a 321cc liquid-cooled single-cylinder DOHC engine, that produces 32 BHP and 31 Nm of peak torque. It gets a slightly bigger capacity engine than the regular Jawa, which produce around 26 BHP.
Also, the officials for Jawa Motorcycles have good news. The production capacity of the bikes has been increased, which has resulted in the waiting period coming down from 9-10 months to just 6-7 months.
Also Read: Here Is The Full List Of Accessories That Go With Your Jawa Motorcycles
With the launch of three new Jawa Motorcycles, the manufacturer will be offering 5 models in total. Jawa wants to cater to a larger customer base, with different technologies and engine configurations.
Next month, we will get an official confirmation on the new Jawa Motorcycles and their details. Stay tuned at Carblogindia for more updates regarding Jawa.