The astronomical fuel prices are forcing people to come up with innovative solutions for alternative powertrain options.
In case you were wondering, these are the top 5 electric car conversion kits available in India at the moment. The aftermarket players are developing innovative technologies to convert the existing cars into EVs with minimum investment. The initial prices of the EVs are extremely unaffordable at the moment which is resulting in people being discouraged to buy them. The lack of charring infrastructure is another major cause of worry. But these aftermarket solutions are relatively affordable.
You may also like: OFFICIAL- Hyundai Ioniq 5 EV India Launch in 2022!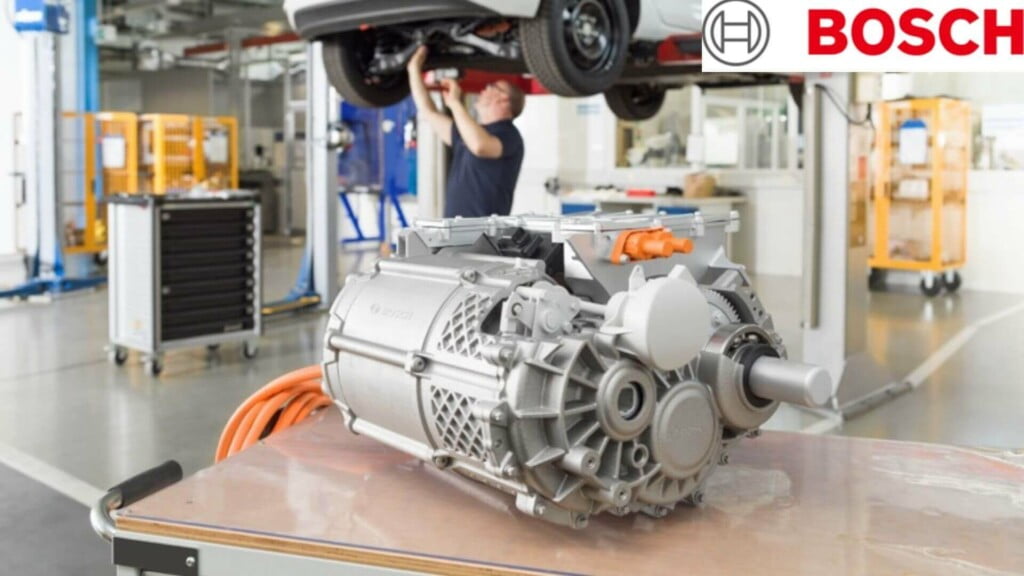 You may also like: Watch India-Bound Kia EV6 in Classic Moose Test
Electric Car Conversion Kits
Bosch eAxle Kit
One of the biggest automobile electronics manufacturers in the world, Bosch, has developed an electric car conversion kit that has an efficiency of 96% using silicon carbide semiconductors. The conversion kit supports power output between 50-300 kW and a torque output of 1000-5000 Nm at the driveshaft. The motor is compatible with the architecture of ups 800 V and weighs approx. 90 kg. Bosch is planning to partner with the OEMs to offer this kit which is why the prices are yet undisclosed.
Specs
| | |
| --- | --- |
| Scalable Power | 50 – 300 kW |
| Scalable Torque | 1000 – 5000 Nm at the driveshaft |
| Architecture Supported | up to 800 V |
| Weight | ~90 kg |
You may also like: Homemade Honda Shine Electric Hybrid has a 150 km Range
Loop Moto
This next EV conversion kit is ARAI-certified (Automotive Research Association of India) for popular cars like Maruti Suzuki WagonR, Swift, Dzire, Hyundai Accent, Verna, Honda Amaze, City and Civic. This kit will set you back by Rs 3 lakh to Rs 5 lakh.
Specs
| | |
| --- | --- |
| Range | 180 km |
| Top Speed | 80 km/h |
| Motor | 15 kW 3 phase AC motor |
| Charger | AC onboard 3.3 kW charger |
| Battery Type | LiFePO4 with smart BMS (Battery Management System) |
| Battery Capacity | 17.8 kWh |
You may also like: This Chinese EV is a Hyundai Santro Lookalike with Merc Face
E-Trio
Established in 2016, E-Trio has received approval from ARAI for its efforts to convert the existing petrol/diesel vehicles into EVs. The firm specialises in converting the Maruti Alto, WagonR and Dzire using EV-150 and EV-180 kits. It claims that these cars could be converted in a mere 48 hours using the EV-180 kit which is quite impressive. The starting price of this kit is Rs 4 lakh. The 150 and 180 denote the range of the electric powertrain in km.
| | |
| --- | --- |
| Conversion Kits | EV-150 & EV-180 |
| Battery Type | Lithium-Ion |
| Range | 180 km & 180 km |
You may also like: Upcoming Budget Electric Cars In India 2022
Bharat Kits
This Hyderabad-based company was also established in 2016 and specialises in retrofitting hatchbacks and sedans with electric powertrains. Bharat Kits boasts ARAI and ICAT (International Centre for Automotive Technology) certifications for Maruti Alto, WagonR and Dzire. You could get one of the Bharat electric car conversion kits for around Rs 5 lakh.
Specs
| | |
| --- | --- |
| Range | 80 km |
| Top Speed | 80 km/h |
| Motor | 15 kW |
| Voltage | 96 V |
| Battery Type | LiFePO4 |
| Charging Time | 4-5 hours |
You may also like: Mahindra XUV900 Concept Interior Teased in Latest Video Clip?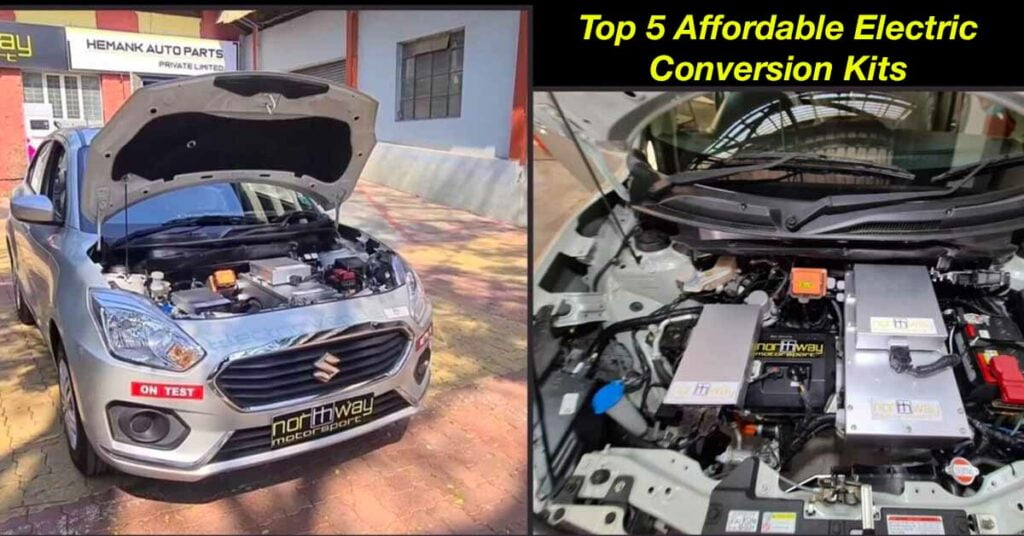 Rexnamo Electro-Electric Car Conversion Kit
This Ghaziabad-based company has been retrofitting and converting old cars for over 10 years now. Depending on your requirements, the conversion kits could cost between Rs 2.40 lakh and Rs 5.70 lakh, ex-showroom. It also restores and converts vintage cars like Lancer, Contessa, old VWs, BMWs, Porsches and Honda City.
| | |
| --- | --- |
| Top Speed | 88 km/h |
| Range | 80 km |
You may also like: GreenCell Mobility Unveils NueGo Intercity Electric Bus Brand
For the conversion kits that are compatible with cars like the Maruti Swift and Tata Indica, the cost could be around Rs 8.57 lakh. The aforementioned vintage cars can be fully electrified at Rs 32.80 lakh using the latest Li-Ion batteries.
Join our official telegram channel for free latest updates and follow us on Google News here.