Toyota seems to have penetrated the sedan segment very forcefully with the very affordable Toyota Etios and the car has been successful enough to distract the sales of many of the market rulers. The company had been facing a hard time because of the natural calamity which occurred in Japan but now the Indian plants have resumed the full production levels.
With no surprise the Toyota Etios Liva  hatchback has already been scheduled for the coming 27th June 2011 and this new model will surely bring a lot more competition than expected in the small car segment.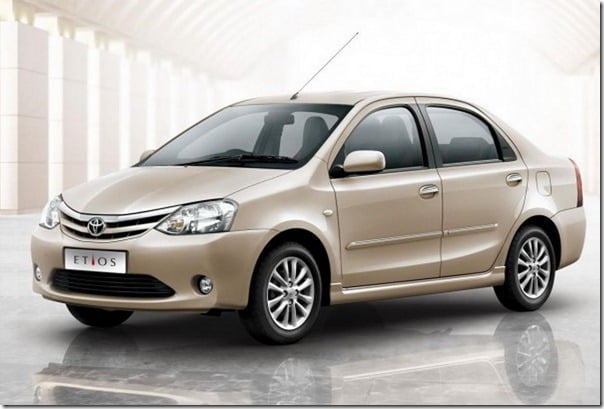 All this has already been in news for a while and nothing is quite striking but the latest buzz says that Toyota is soon going to roll in the diesel variants of both the Etios models. No doubt the competition is just going to elevate and as per sources it is all going to happen near the end of 2011.
Pretty soon isn't it? We believe its not and by the 2011 end or early 2012 we will see Etios sedan and Liva diesel variants being driven on the Indian turf. Technically speaking the Etios line-up is expected to sport a 1.4 Liter CRDI turbo diesel engine being used in the Toyota Corolla Altis diesel but we expect a fixed geometry turbo so as to keep the affordable yet again.
Since the engine geometry will be trimmed the performance is ought to come down from current 90 BHP to around 75 to 80 BHP along with 185-190 Nm of torque. Pricing wise again it's a suspense for now but we will come to know soon as scheduled time comes closer.
check out more-