Toyota Fortuner is a capable 7-seat SUV that is a popular choice for a whole bunch of people.
However, people end up doing insane stunts without taking into consideration the consequences.
Here is one such example of how things could go wrong.
In this latest video, a Toyota Fortuner is seen getting stuck on a divider on the road. Now, people generally buy the Fortuner to perform insane off-roading adventures. After the departure of its arch-rival, the Ford Endeavour from our market, people are left with no other option but to go for the Fortuner. However, that also makes it susceptible to the stupidity of people pushing the boundaries of what is possible and what is not. Here are the details of this latest incident.
You may also like: Cop's Toyota Fortuner Impounded For "Thakur" Number Plate
You may also like: Nora Fatehi Spotted in an Old Toyota Fortuner SUV
Toyota Fortuner Stuck at a Divider on Road
The post has been shared by veeru_555_rj.04 on Instagram. The visuals capture a white Toyota Fortuner stuck across a divider on the road. There is a lot of water accumulation on the road causing a traffic jam. However, it looks like the driver was not able to assess the depth of the pothole on the road and tried to cross the divider. But due to excessive height, the SUV gets stuck on the divider and is not able to either cross it or come back to the roadside. People are seen gathered around the event to see what was going on.
You may also like: Toyota Fortuner a 'High Risk' Car in South Africa, Owners to Pay Higher Insurance
We would like to advise our readers never to attempt such tasks that are bound to cause damage to the car. Mechanical components of the vehicle can get damaged in such cases. Also, having a capable SUV doesn't warrant reckless activities which can cause damage to not the just vehicle, but also to the people around. Follow traffic regulations and exercise precautions.
You may also like: Miss India 2007 Esha Gupta with her Old Toyota Fortuner – VIDEO
Specs
The Fortuner in its current avatar comes powered by a 2.7-litre petrol unit (164 bhp / 245 Nm) and a 2.8-litre turbo-diesel engine (201 bhp / 420 Nm). It is paired with 6-speed manual and automatic transmission options. With the automatic transmission, the torque produced is a massive 500 Nm with the diesel mill. There is plenty of off-roading equipment on offer including a hardcore 4×4 configuration to make it immensely capable in terrains without tarmac roads. The prices of the SUV range from Rs 32.59 lakh to Rs 50.34 lakh, ex-showroom.
You may also like: Vlogger 'Tests' Build Quality of Rs 50 Lakh Toyota Fortuner by Hammering and Kicking It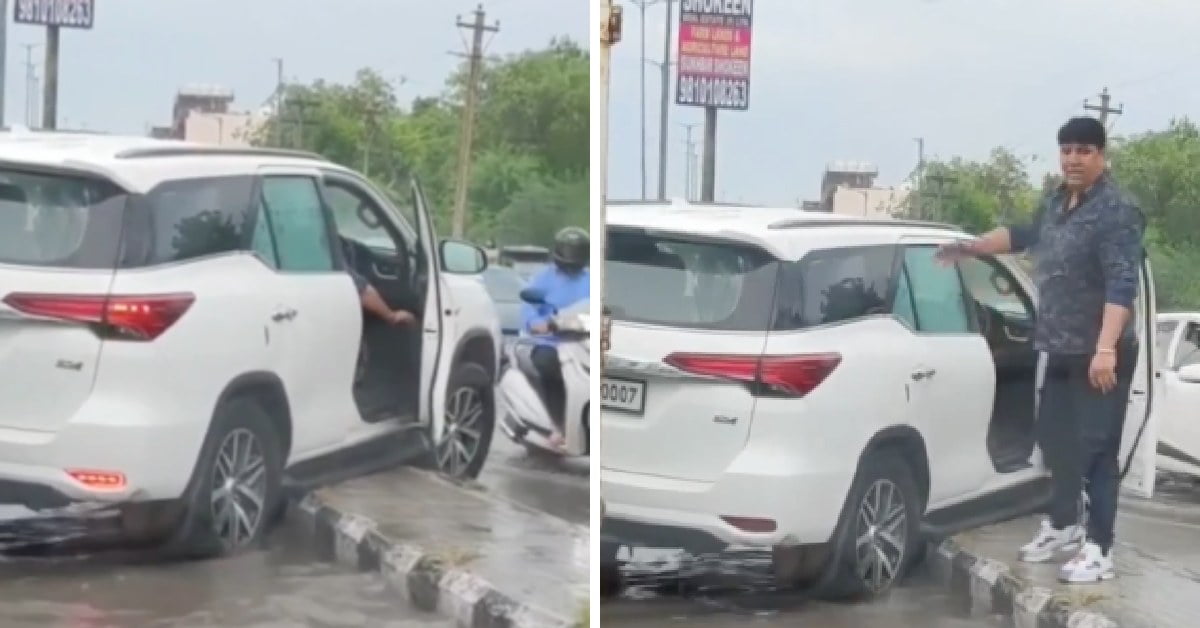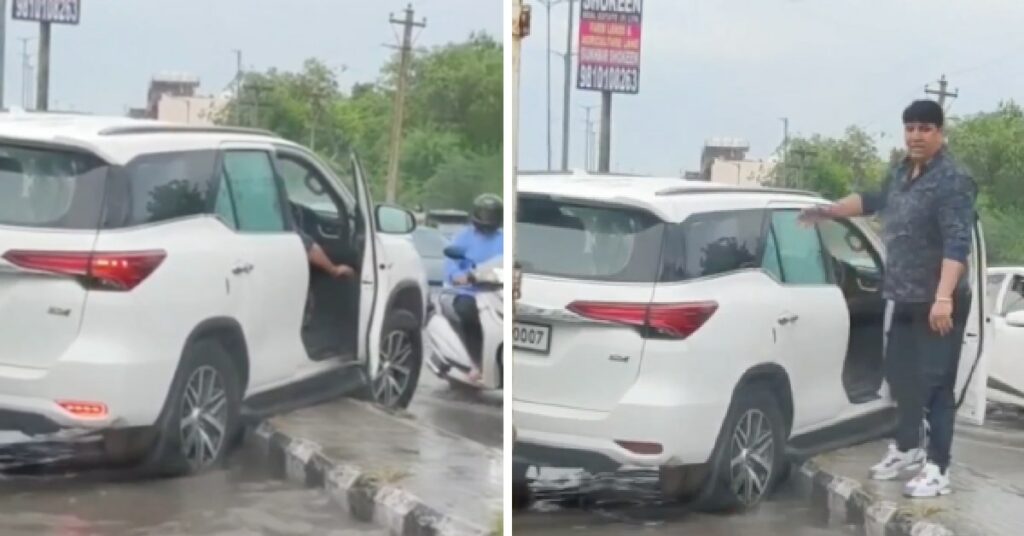 You may also like: Dalai Lama's Toyota Fortuner Has Steel Wheels – Guess Why
Disclaimer- The embedded videos/ external content is/are being used as a convenience and for informational purposes only; they do not constitute an endorsement or approval by Car Blog India of any of the products, services, and /or opinions of the corporation or organization or individual. Car Blog India bears no responsibility for the accuracy, legality, and/or content of the external site or for that of subsequent external videos/ external content. Contact the external publisher for answers to questions regarding its content.