TVS Ntorq is the most features laden scooter in India. Ntorq gets a lot of technology with TVS's performance-oriented motto. The scooter is priced at Rs 58,750 (ex-showroom). Here we present the pros and cons of the scooter before you think of buying the Ntorq.
Its like Apache has been transformed into a scooter. Well, TVS has been giving us decent scooters and performance bikes for a long time. With the TVS Ntorq, the homegrown brand offers both. The scooter, which is priced at Rs 58,750 (ex-showroom), is one of the best in its segment. Features of the scooter include engine kill switch, Bluetooth Connected Speedometer, LED DRLs and more. Heavy detailed graphics can also be seen over the scooter. Some design elements like faux-vents, multi-spoke wheels, unusual exhaust muffler and the racing decals add more to its sporty behaviour. In this article, we list all the pros and cons of the scooter, that you should see before buying this scooter. Let's check it out.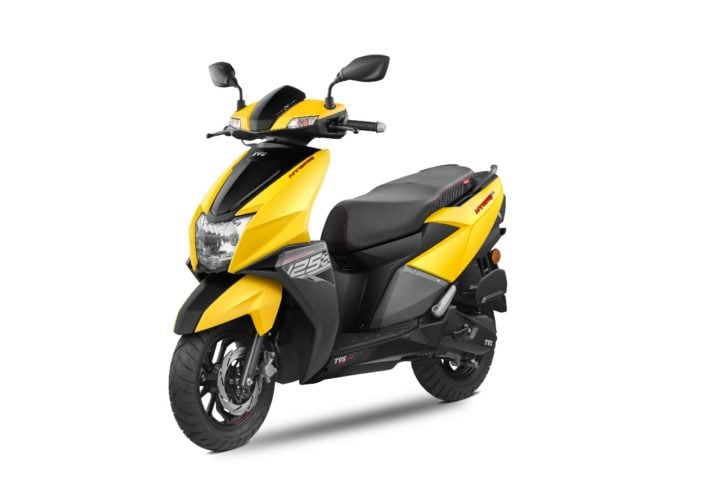 Also Read: TVS Ntorq 125 Price, Mileage, Images, Specifications- All You Need To Know
TVS Ntorq Pros:
1. First and the main good thing about this scooter is the technology. It gets a Bluetooth Connected Digital Console with 55 features and TVS SmartXonnect Bluetooth-enabled app. The console comes with Top speed recorder, in-built lap-timer, last parked location assist, service reminder, trip meter and multi-ride statistic modes such as Street and Sport. It also displays Phone-battery strength display, Navigation assist, incoming call alert, incoming message display, auto message reply.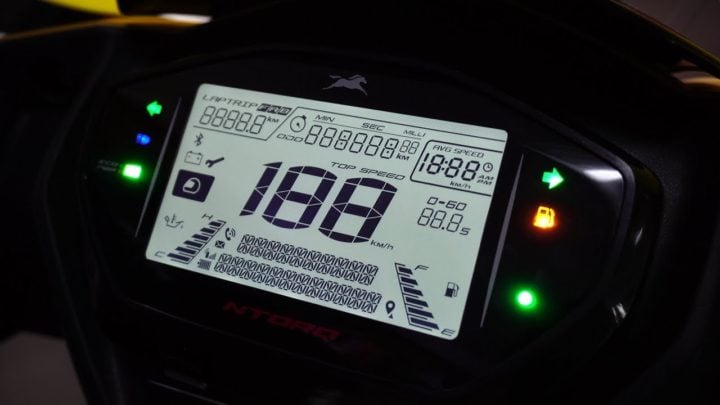 2. Safety here might be the best. It gets Roto Petal Disc Brakes, seen in the Apache series. Like we earlier said, it has tried to copy Apache a lot. The disc brakes are smaller than the Apache but still, they are much safe. Petal disc brakes are used for better handling while braking and turning. Also, they allow cooling of the braking pads because it facilitates air flow.
Also Read: Suzuki Burgman Street 125 Vs TVS Ntorq 125 Vs Honda Grazia – Spec Comparison
3. Looks. Its just looks amazing and so well designed. Not even a single decal looks overdone on this. In the front it gets a dual-tone colour, 2 LED DRLs on the handle, with a headlamp above the fender. In the rear side, it gets stylish side rails with LED Taillights. It is amongst one of the best looking scooters in its segment.
4. The TVS Ntorq is priced less at Rs 58,750 (ex-showroom). Most of the scooters in this range are priced starting from this price and go up to Rs 70,000 or 75,000 on road. So, it is actually a good buy at this price. Think of all the features that you can get.
Also Read: Suzuki Burgman Street 125 – All Your Questions Answered
These were the Pros of the scooter. Now let's move over to the bad things about this scooter.
TVS Ntorq Cons: 
1. The seating space of this scooter is relatively small. It can hardly fit two healthy people on the scooter. In terms of comfort, there goes one point.
2. Despite having an under seat storage of 22 Litres, it still is small. It fails to fit a full face helmet in its storage space. One of the reasons for people preferring scooter over a bike for daily commuting is because there is space to keep the helmet.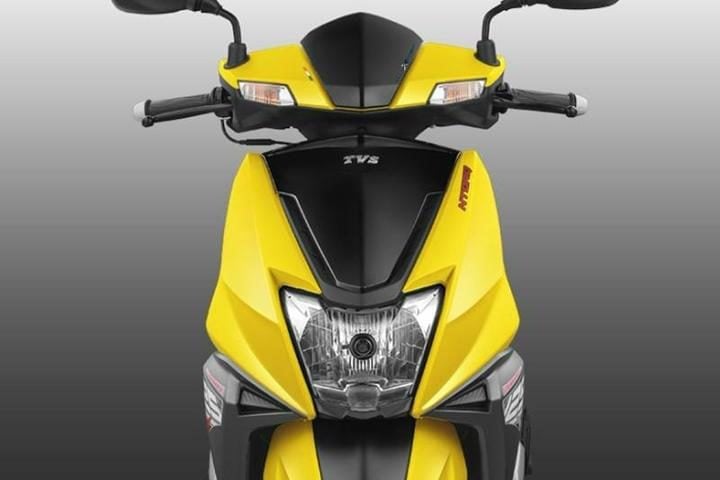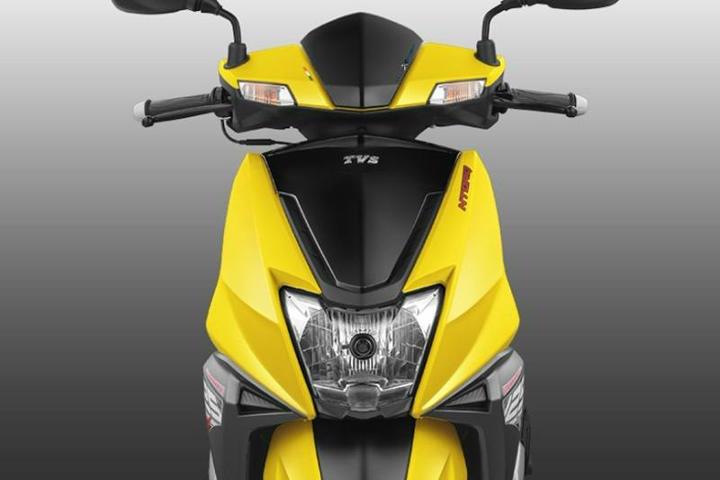 3. The TVS Ntorq gets a whole fibre body and the matte finish adds more to the plastic feel of it. Fibre bodies are usually very easy to break and are considered less safe than metal body scooters.
Also Read: Honda Grazia Price, Features, Mileage, Images And Specs- All You Need To Know
4. Ntorq is the heaviest scooter in its segment. Sometimes extra weight helps the rider in good handling and proper cruising but turns out risky while taking sharp turns.
5. The scooter is equipped with a Halogen headlamp. Halogen headlamps provide much less visibility on road and do not have that good spread. Usually, in halogen headlamps, you have to turn the handle fully to spot anything. It does not spread much.
So these were the pros and cons of the TVS Ntorq. This article would help you in choosing whether Ntorq is your perfect scooter.