Mahindra is about to unveil its Born Electric vision on August 15 which will showcase its plan for electric cars in the market.
The upcoming Mahindra EVs are looking promising with upmarket features, some of which are shown in the teaser. Mahindra was lagging behind in the EV race as its competitors like Tata Motors are going from strength to strength by establishing new records on the EV sales charts. MG and Hyundai are the other two rivals in the mass market EV segment. Hence, it is time that Mahindra joins the fray as well and people get more options in the EV segment.
You may also like: Pratap Bose Shares Early Design Sketches of Mahindra Scorpio N
You may also like: Mahindra's Born Electric EV Conceptualized
Upcoming Mahindra EVs Features
Mahindra has been constantly dropping teasers as a part of the marketing campaign to make people aware of its upcoming electric SUVs. The silhouettes in the teaser of the SUVs indicate that Mahindra will be bold with its styling. While one SUV has a relatively flat and sturdy tail section like the traditional SUVs, others have an ultra-modern Coupe-like design. It was showcased by Mahindra at the Auto Expo a few years ago. It looks like Mahindra will go ahead with that plan and this could be the XUV900 Coupe SUV.
You may also like: Mahindra XUV900 (Production Born Electric SUV) Conceptualised Digitally
Apart from that, the other premium features mentioned in the teasers include electrically operated seats which might be controlled using the touchscreen. The display shows this information along with battery status and more. These are all the modern features that a ton of vehicles, particularly the EVs come with. Additionally, the visuals also inform about the red ambient light running inside the cabin which would look quite modern in real-life. For the dashboard layout and other functions, we shall have to wait a bit longer.
You may also like: Not 1, Not 2 But 5 Mahindra Electric SUVs to Debut Soon!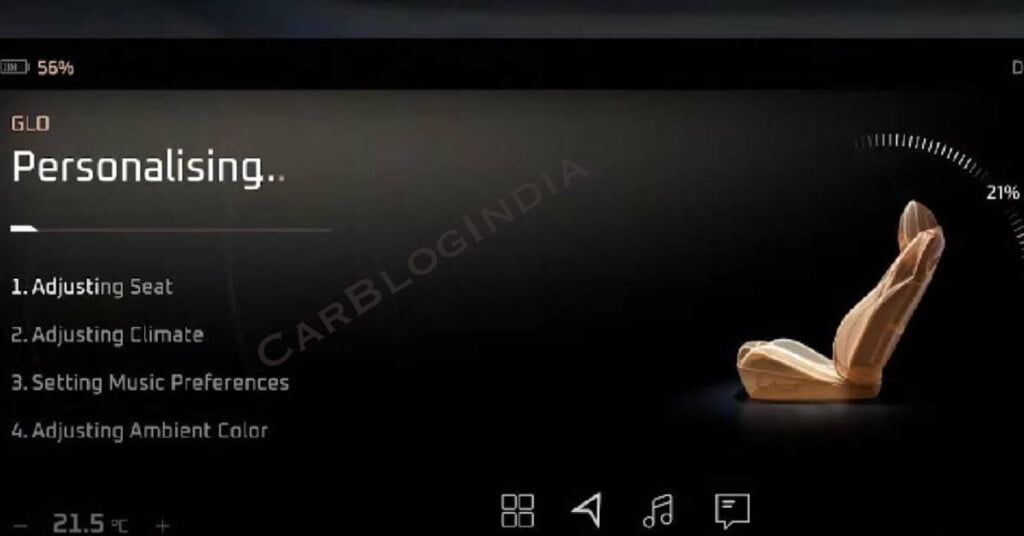 On the outside, three SUVs shown in the teaser feature the sleek LED light bar that runs across the face of the vehicles. This might be the LED DRL which curls at both ends that could surround the fog lamp housing. The silhouette marks a butch and rugged exterior which is a trademark of Mahindra SUVs. We have already seen how bold Mahindra could get while designing its SUVs and that philosophy will most likely carry through to the EVs too. As far as the reports go, Mahindra is planning to reveal 5 electric SUVs on August 15.