We have seen vloggers trying to test the cold-start characteristics of popular off-road vehicles in freezing temperatures and this is one such case.
A famous vlogger showcases the performance of the Force Gurkha at Shinku La pass in Zanskar valley of Ladakh. Situated at a height of around 5,100 m (approx 16,700 ft), it is one of the most dangerous passes to cross during the winter. That is the reason why we must advise our readers to NEVER attempt something like this. The YouTuber is a trained expert who has been in such scenarios multiple times. But you must not try to imitate this come what may.
You may also like: 5-Door Force Gurkha Pickup with Missile Launcher Unveiled
You may also like: 5-Door Force Gurkha Arrives Much Before 5-Door Mahindra Thar and Maruti Jimny
Force Gurkha at Shinku La
This vlog has been posted by DCV Expeditions. The host often takes off-roading machines in extreme cold conditions to test their performance. This time around, he decided to stay at the Shinku La while it was snowing. The temperatures were well below -27 degree Celcius and the windchill made it feel like -40 degrees. It goes without saying that such weather conditions are not meant for humans, especially without the assistance of appliances like a heater or fire. Knowing this well, the vlogger came prepared.
You may also like: Maruti Ignis at Khardungla Pass in -8 Degree Celsius – Will it Survive?
He was carrying butane lighters, a sleeping bag, heavy blankets, appropriate apparel, a heater, a battery, food, covers for the windows, an oxygen cylinder and much more. However, the weather turned extremely cold and the battery started discharging rapidly. To make matters worse, the heater didn't get turned ON leaving the vlogger cold throughout the night. The butane lighters also didn't function and the YouTuber couldn't cook anything. He mentions that the service staff at the Force dealership didn't cooperate to provide him with enough equipment to undertake this excursion despite his requests.
You may also like: New Maruti Baleno in -5 Degree Celsius at Rohtang Pass – Owner Shares Experience
Weather Conditions Deteriorate at Night
The visuals clearly show how terrible his condition became during the night. He had to take oxygen shots every couple of hours because the air on the pass was thin making it difficult for him to breathe. As the morning sun appeared, he tried warming up the vehicle to start it. He attempted to get the SUV started during the night and early morning as well. However, it was too cold for that. Finally, he was hoping that the sun could warm everything up so that he could get out of there safe and sound. What are your thoughts on this treacherous expedition?
You may also like: Mahindra Thar Taken to -30 Degree Celsius – Will it Survive?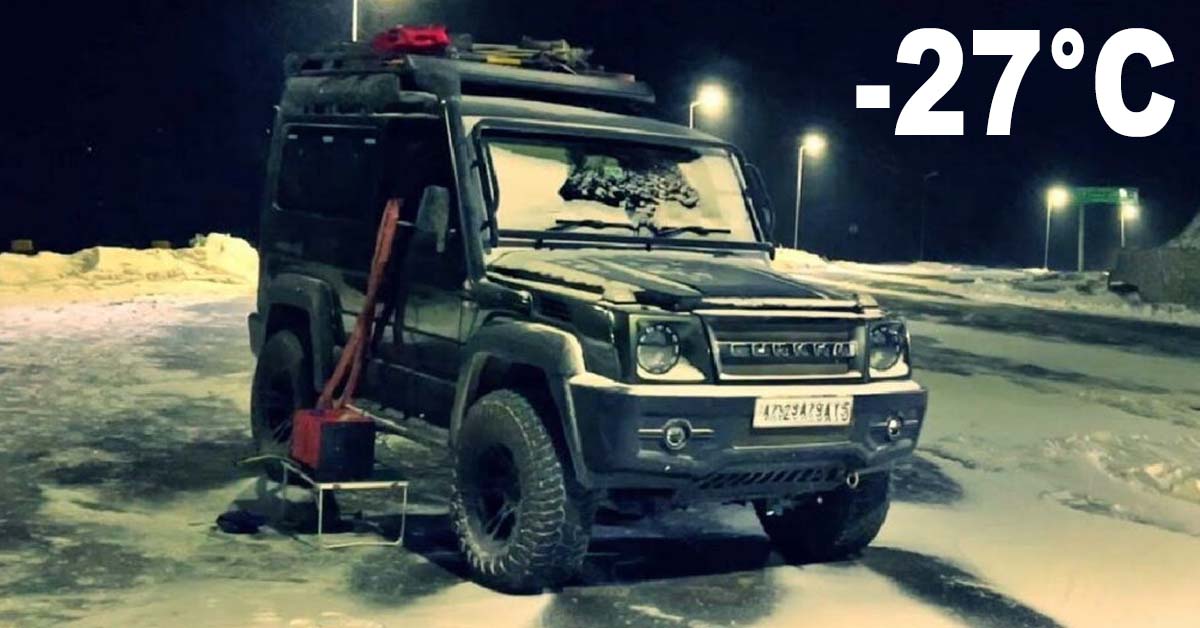 Disclaimer- The embedded videos/ external content is/are being used as a convenience and for informational purposes only; they do not constitute an endorsement or approval by Car Blog India of any of the products, services, and /or opinions of the corporation or organization or individual. Car Blog India bears no responsibility for the accuracy, legality, and/or content of the external site or for that of subsequent external videos/ external content. Contact the external publisher for answers to questions regarding its content.