Volvo will start assembling the plug-in hybrid XC-90 and other upcoming models in India. It will launch 3-4 more PHEVs in India, which will be locally manufactured. 
Volvo XC90 is the only Volvo Plug-in Hybrid Electric Vehicle in India. It is a CBU unit, as most of the Volvo cars are in India.
In the fresh news, the automaker plans to start local assembly of plug-in hybrid vehicles in India soon. As it commits towards the environment and electrified future, it will soon phase out all of its conventionally powered vehicles.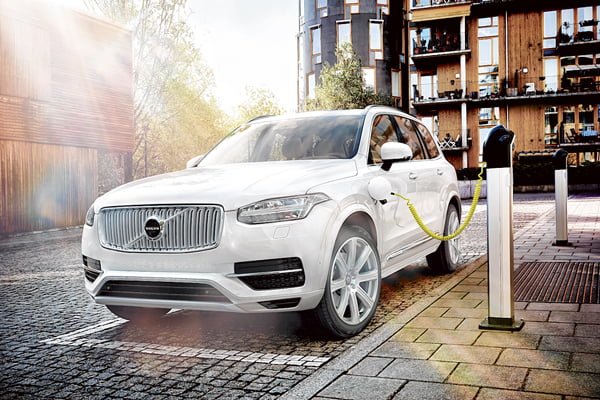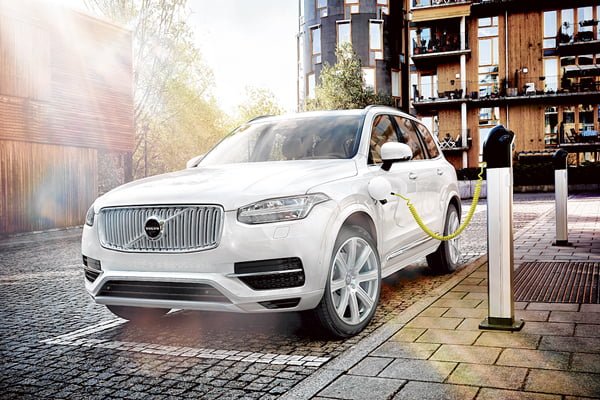 As per Volvo's electrification plan, every car in their lineup will be electrified starting from 2019. The first one might be the XC40 as per initial reports. As of now, it retails XC90 PHEV in India, which was launched last year.
Also Read: Volvo XC40 India Price, Specs, Features – All You Need To Know
It plans to locally assemble XC90 PHEV at its Bengaluru Plans from 2019. After that, it will convert all its vehicles to the Electric powertrain. The Swedish Automaker plans to electrify all its vehicles globally, which includes India as well.
Volvo states that the cost of introducing plug-in hybrid cars are considerably low, which makes it easy for brands to start this process. Also, with PHEVs provide good performance and increases the mileage of the cars too.
Volvo XC90 is the top-of-the-line SUV from the lineup. XC90 Excellence (EV) is priced at Rs 1.25 crores. It comes with an electric motor paired up with a 2.0 Litre direct injection petrol engine.
Also Read: Volvo XC60 Test Drive Review India – Swede Sensation!
The engine puts out 320 BHP and 240 Nm of torque. With the electric motor, the SUV puts out 398 BHP and 640 Nm of torque. With the help of the electric motor, the performance increases widely.
The engine comes mated to an 8-speed automatic transmission. The electric motor provides power to the rear wheels and petrol offers to the front wheels. With the help of the electric motor, XC90 EV can travel up to 32 kms on a single charge.
The PHEV can be charged with the help of a 110v or 240v charging outlet. These outlets take anywhere between 6 hours to 12 hours to charge the motor. XC90 comes with different riding modes including Save, Pure, Hybrid, Power, All-Wheel Drive and Off-Road.
Also Read: Volvo V90 Cross Country Test Drive Review- Luxurious & Practical Estate Wagon
Till 2025, Volvo plans to retail 1 million electrified vehicles globally. In India, it currently has 8 models left to be electrified. By 2025, a lot of EVs and Hybrids will have entered the Indian market.
25 Best Mileage Cars in India- Top Fuel Efficient Indian Cars