Volkswagen is struggling to rectify the issue of brake noise reported by multiple Taigun owners and people are beginning to think that they have made a mistake by buying the SUV.
A VW Taigun owner is so frustrated with the issues in his SUV that he is considering selling it and buying the Hyundai Creta instead. Now, to reach this level of irritation with a car is bound to mean that something is terribly wrong. In this case, it is a combination of the faulty car and the inability of the service centre to deal with it. Also, allegedly, these issues are not isolated incidents but are being reported by multiple of Taigun owners.
You may also like: VW Taigun Visits Service Centre 12 Times in 3 Months- Owner To Move To Court?
You may also like: Hyundai Creta 1.4 Smokes VW Taigun 1.0 in Drag Race
VW Taigun Owner Wants To Buy Hyundai Creta
The VW Taigun owner has been vocal about his issues with the SUV on social media and many people suffering the similar issue are joining him. They own the 1.0-litre TSI engine with the 6-speed torque converter automatic gearbox. His SUV produces harsh and noticeable sounds while braking at low speeds or in bumper-to-bumper traffic. Now, an issue with the brakes could potentially spell danger which is why the owner confesses that he is afraid to drive it at high speeds. He has taken the car to the service station 12 times in just 3 months. The service centre personnel are unaware of the solution and keep offering excuses citing that such sounds are operational and can be found on other cars too.
You may also like: Kia Seltos Owner Buys VW Taigun, 'Dissatisfied'
Also, no one is ready to accept they don't know the solution to this issue which is why they ended up cleaning the brakes, changing the disc pads, etc initially. But without any success, they started telling the owner to not brake hard which is mentioned by some other Taigun owners in the comments section of the video. Moreover, the service centre employees are calling him asking to take down this video as their sales are getting affected. They are struggling with the same issue. However, the owner accepts that there are no issues with the AC in his SUV and that the product is great to drive. Nevertheless, the brakes are the most essential components in the safety aspect.
You may also like: Hyundai Creta N Line Debuts in 'Dark Edition' Livery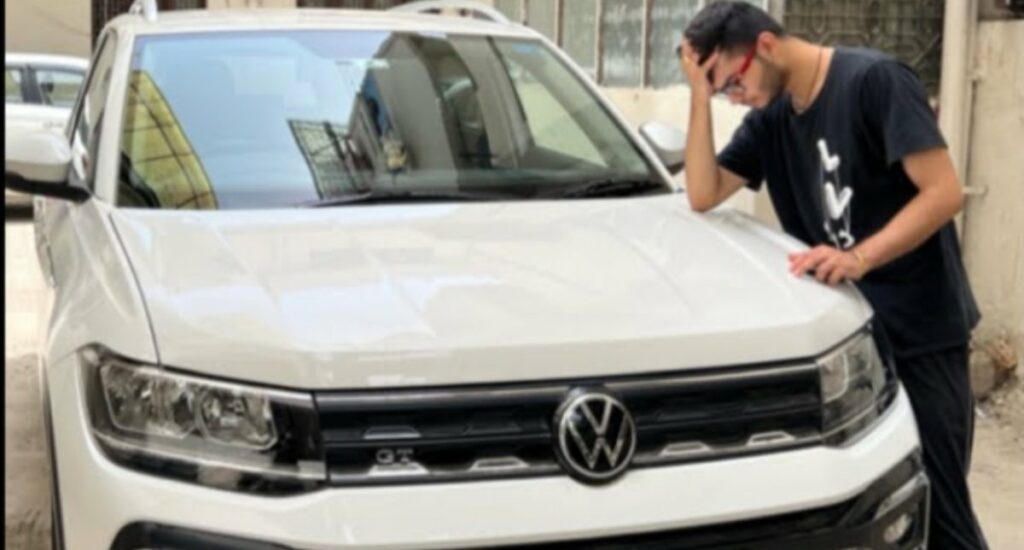 He is now stuck with the car and wishes to sell it and buy a Hyundai Creta instead. Such a situation is not ideal for VW, as one would imagine. The Taigun owner is now left with no other option but to follow the legal route. We wish that the higher officials at Volkswagen come out and address the problems faced by such VW Taigun owners.
Disclaimer- The embedded videos/ external content is/are being used as a convenience and for informational purposes only; they do not constitute an endorsement or approval by Car Blog India of any of the products, services, and /or opinions of the corporation or organization or individual. Car Blog India bears no responsibility for the accuracy, legality, and/or content of the external site or for that of subsequent external videos/ external content. Contact the external publisher for answers to questions regarding its content.
Join our official telegram channel for free latest updates and follow us on Google News here.