VW Virtus is a sporty sedan based on the MQB A0 IN platform that has been designed keeping Indian sensibilities and conditions in mind.
Here is a case where a VW Virtus GT is taken off road to test its capabilities. Now, the VW Virtus is not meant for off-roading adventures. However, it has enough ground clearance of 179 mm that enables it to glide over some regular hurdles one might face in day-to-day scenarios. Also, VW has ensured that the preferences and needs of the Indian customers are met for which they localised and developed this platform specifically for our market. That has lent the sedan some pretty unique capabilities.
You may also like: Tata Nexon EV Max Pwns VW Virtus in a Classic Drag Race
You may also like: VW Virtus Delivered in Morning Breaks down in Evening, RSA Takes 3 Days To Tow The Car
VW Virtus GT Off Road Test
The video has been uploaded by It's Me Ahlawat on his YouTube channel. In this video, he has travelled to his village. It offers a great environment to test the capabilities of the sedan. The YouTuber mentions that he will not take it on any seriously damaged roads. But there are some rough patches and uneven surfaces on which they will test its prowess. Hence, one could classify it as soft-roading. For the first hurdle, the Virtus is driven over a rough patch of the road in reverse without any issues.
You may also like: VW Motorsport Unveils 215hp Virtus GT Cup Car
Then, the VW Virtus GT is taken over a road filled with water under a bridge. It clears the obstacles with ease. Thereafter, the team decided to do a few drifts in a circle with the sedan in a field. The driver turned the traction control OFF and ON to check the differences between how well it performs in such scenarios. Finally, the team decide to take it over a surface which has a huge hump. There, the sedan barely scrapes its underbelly but no damage was done. All these instances prove that one could take it to mild off-road excursions but not too many.
You may also like: India's First VW Virtus with Cat-back Exhaust – This is IT!
Sedans Are Not Meant for Off-Roading
We must caution our readers to make sure that they use the vehicles according to their design and utility. Sedans are meant for highway stability and great ride quality. If you want to perform off-roading stunts, you should opt for an SUV. Make sure to never push your vehicle beyond its capabilities as it could cause permanent damage. What are your thoughts on the VW Virtus GT?
You may also like: First Ever VW Virtus with XL-Size 18-inch Aftermarket Alloys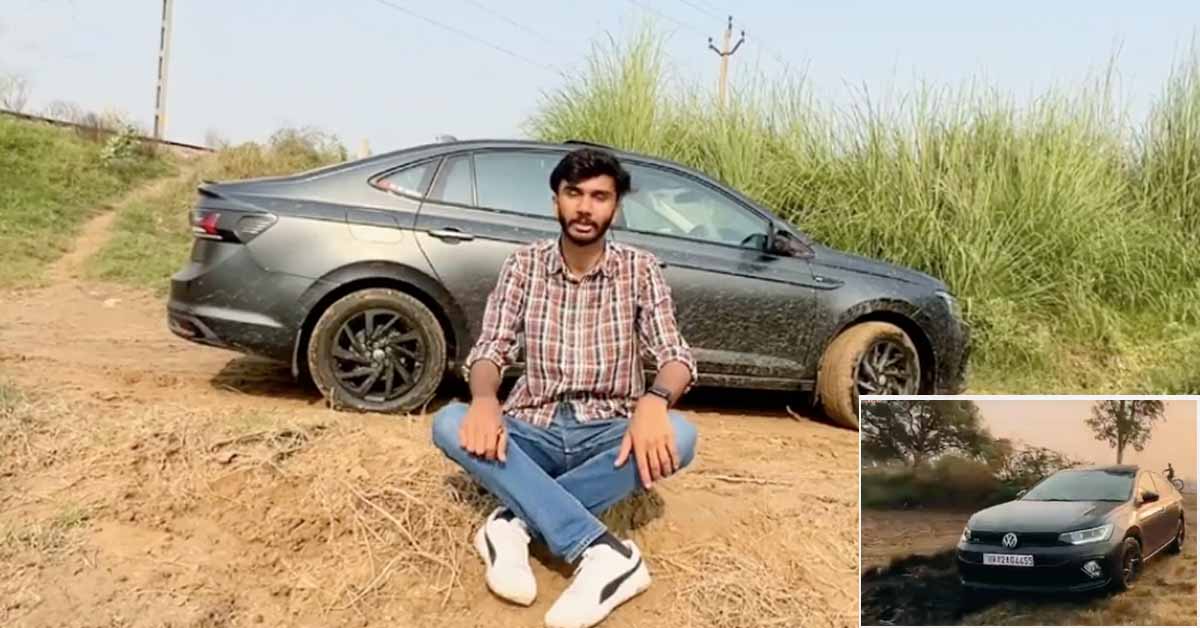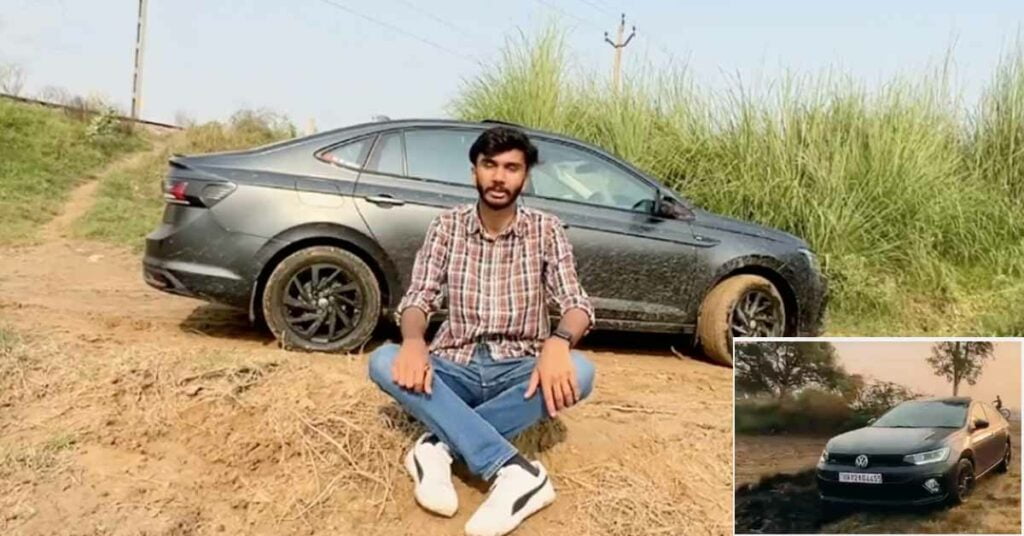 Disclaimer- The embedded videos/ external content is/are being used as a convenience and for informational purposes only; they do not constitute an endorsement or approval by Car Blog India of any of the products, services, and /or opinions of the corporation or organization or individual. Car Blog India bears no responsibility for the accuracy, legality, and/or content of the external site or for that of subsequent external videos/ external content. Contact the external publisher for answers to questions regarding its content.