Based on the same MQB-A0-IN platform as the VW Taigun, the VW Virtus is a mechanical twin of the Skoda Slavia
A sad plight of a VW Virtus owner has come to light today. Sharing the details on social media, one Amit Lal from Ranchi informs how his brand new sedan broke down within hours of the delivery. To make matters worse, the RSA took three days to arrive and tow the vehicle to the dealership. Furthermore, more problems arose after the car was returned after 10 days, it was soon to be marred by more problems. This is the second such recent incident of a Virtus owner complaining of a faulty car. In late August, another owner had complained of faulty brakes in his sedan.
You may also read: VW Virtus Owner Allegedly Given Used Car with Faulty Brakes and Other Defects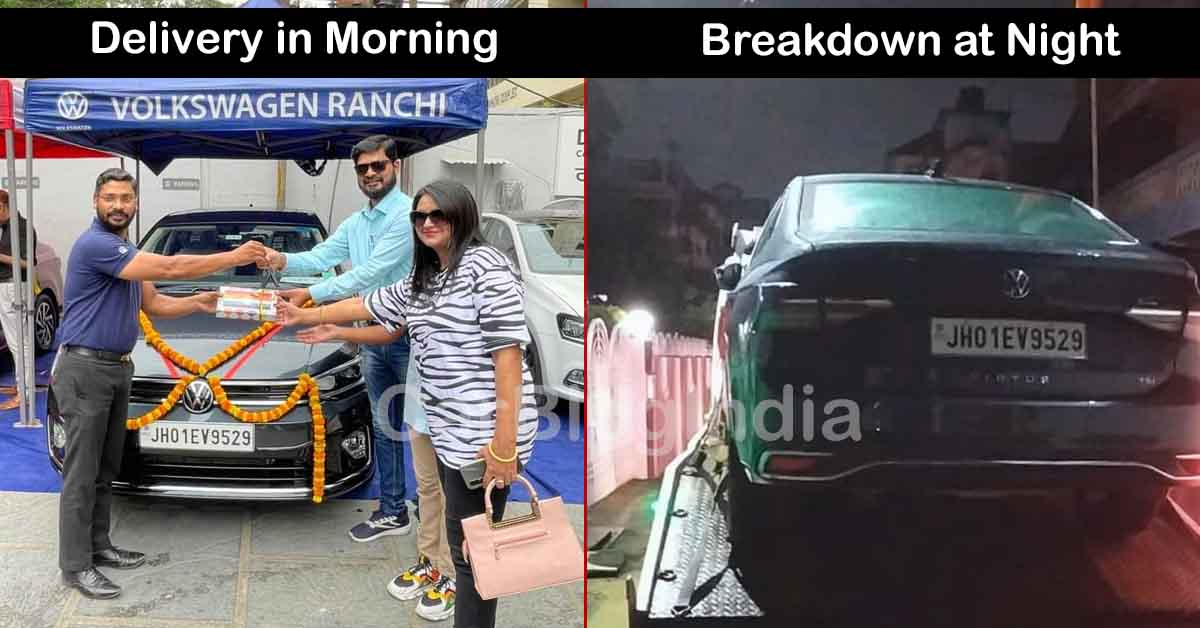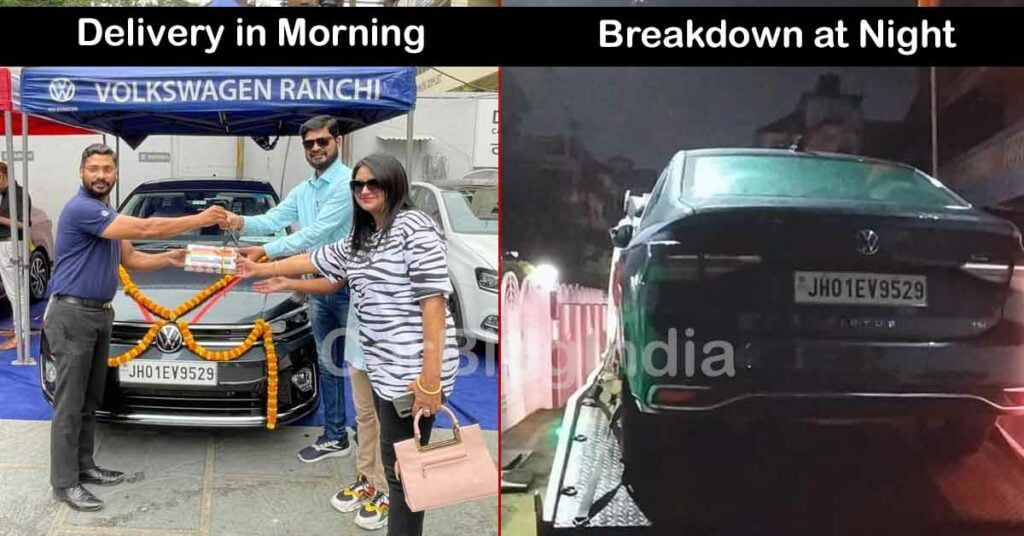 You may also like: India's First VW Virtus with Cat-back Exhaust – This is IT!
Multiple Issues in New VW Virtus
Sharing his trouble, Lal writes,"I purchased Volkswagen VIRTUS on17th of September 22 ,but on the same day it breakdown with multiple problems. I call in the showroom and machanic came with sales dealer named Dilshad Alam. They tried to start the car but failed and suggest to call road side assistance in toll free number. I called them and they toed my car after three days on 20th of September to work Shop. They inform me that there is a starting issue. It will be resolved shortly. On 30th of September they drop my car with their driver but now there is a issue of gear jam and noisy sound coming after first gear. So there is multiple issues with this car and I don't want this car now with such a issue in brand new car. I am now going to take legal action against your company #VolkswagenIndia #volkswagenvirtus #manirat motors Pvt Ltd Ranchi@folkswagenIndia/"
You may also like: Potholes Reveal Flimsy Build Quality of a VW Virtus GT
Owner Demands Replacement
Earlier today, the aggrieved owner was told by the dealership that his VW Virtus has been repaired. However, the owner now demands a replacement as the vehicle is prone to more issues in future. VW India promises to get back to him on his request. Therefore, he has chosen not to pick up the vehicle from the workshop.
You may also like: First Ever VW Virtus with XL-Size 18-inch Aftermarket Alloys
You may also like: Audi Q3 Luxury SUV vs Volkswagen Virtus GT Drag Race
Disclaimer- The embedded videos/ external content is/are being used as a convenience and for informational purposes only; they do not constitute an endorsement or approval by Car Blog India of any of the products, services, and /or opinions of the corporation or organization or individual. Car Blog India bears no responsibility for the accuracy, legality, and/or content of the external site or for that of subsequent external videos/ external content. Contact the external publisher for answers to questions regarding its content.