A lot of people we see do not carry PUC of their cars and bikes, and with the new fines kicking in, the challans for the absence of PUC have increased a lot.
You might be wondering what are so many cars standing outside a petrol pump now? That's not the line for filling fuel, but for getting PUC certificate done, all thanks to the recently introduced Motor Vehicles Act 2019.
Because of the new fines, the amount for a PUC Challan is now Rs 10,000. The staggering amount is 10 times more than the previous fine of Rs 1000. That's probably the reason for the sudden increase in PUC certificates.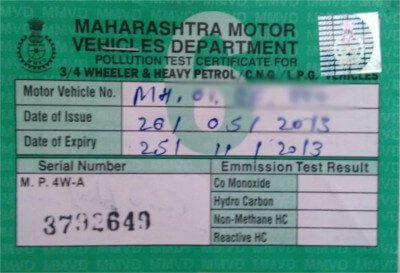 PUC or Pollution Under Control certificate is to check if a car or a two-wheeler is not polluting the environment. With the help of machines put in the exhaust pipe, the carbon emissions are checked if they are under the limit.
Also Read: What Are The New Four-Wheeler Challans? Complete List
A new vehicle does not need to have PUC certificate up to 6 months. After that, a PUC certificate needs to be taken every 3 months, where the document shows that if your vehicle is polluting or not. If the PUC certification is not found or has expired, then the owner will have to pay a challan of Rs 10,000.
Recently Bihar government also passed an order for all the petrol stations to set up PUC centres. Usually, the PUC charges for diesel cars is Rs 120 and for petrol, is Rs 80. For two-wheelers, the charge is Rs 45.
To check if you have any fines pending, you can log on to the 'E-Challan' website and enter your Driving License or the registration number of your vehicle. If found, you can also pay it online or you can also go to a traffic policeman for the same.
Also Read: What Are The New Challans For Two-Wheelers? Complete List
The new Motor Vehicles Act has taken everyone by storm, as the number of fines are increasing. The highest fine recorded till now is Rs 86,500 by a truck driver in Orissa. Just on the day of implementation, there were more than 5000 people booked in Delhi NCR.