You must have seen and even played with a lot of toy cars when you were a child but nothing comes close to this scaled-down replica of a Rolls Royce.
This video showcases the most expensive toy car in the world. It is one thing to be the most expensive model/toy car in the world, and it's completely something else to cost as much as the Mahindra XUV700, which is a premium 7-seat mid-size SUV. If you haven't guessed it already, it is a scaled-down model car of the Rolls Royce Cullinan. Let us check out the intricacies of this unique and precious model car here.
You may also like: Gold Rolls Royce Phantom Taxi in Kerala Can Be Rented for Rs 25,000/Day
You may also like: Indian Celebrities Who Recently Bought A Rolls Royce – Ambani to Vijay
The Most Expensive Toy Car in the World
The video has been posted by Supercar Blondie who keeps creating content around the most special and unique cars in the world. Unique is exactly what she has in this video too. This model costs a whopping $40,000 (approx Rs 30 lakh) and the prices could vary depending on the customizations you opt for. The attention to detail is simply impressive. There is a smartphone-sized touchscreen that operates all the functions of this miniature. This includes the opening of the boot, turning on the headlamps, LED DRLs, turn indicators, cabin lighting, lock/unlock doors and much more.
You may also like: Xi Jinping's New Ride is Rolls Royce, Merc S-Class, Audi A8 Copycat
The doors open in the exact same style as the original model with suicide doors, the interior layout is identical too with functional seatbelts, air-con vents, door speakers, lighting on the door panels, steering wheel, instrument cluster, centre console, panoramic sunroof, alloy wheels, the trademark Rolls Royce logo on the bonnet and on the inside, the bonnet opening and engine design, and you could opt for the exact same colour as your actual Cullinan. All these customization aspects and the closeness to the actual model are what make this model car the most expensive in the world.
You may also like: Aged Mom Gifted Rolls Royce by Son- See Her Reaction
Specs
The Rolls Royce Cullinan is a popular choice for a whole bunch of celebrities. It comes with a massive 6.75-litre V12 engine that is good for 563 hp and 850 Nm of peak power and torque enabling a 0-100 km/h acceleration time of just over 6.7 secs. The top speed of the premium SUV is marked at 250 km/h. It costs around Rs 7 Crore, ex-showroom in India. What are your thoughts on this incredible toy/model car of the Rolls Royce Cullinan?
You may also like: Priyanka Chopra Sells Her Rs 5 Cr Rolls Royce To Bangalore Businessman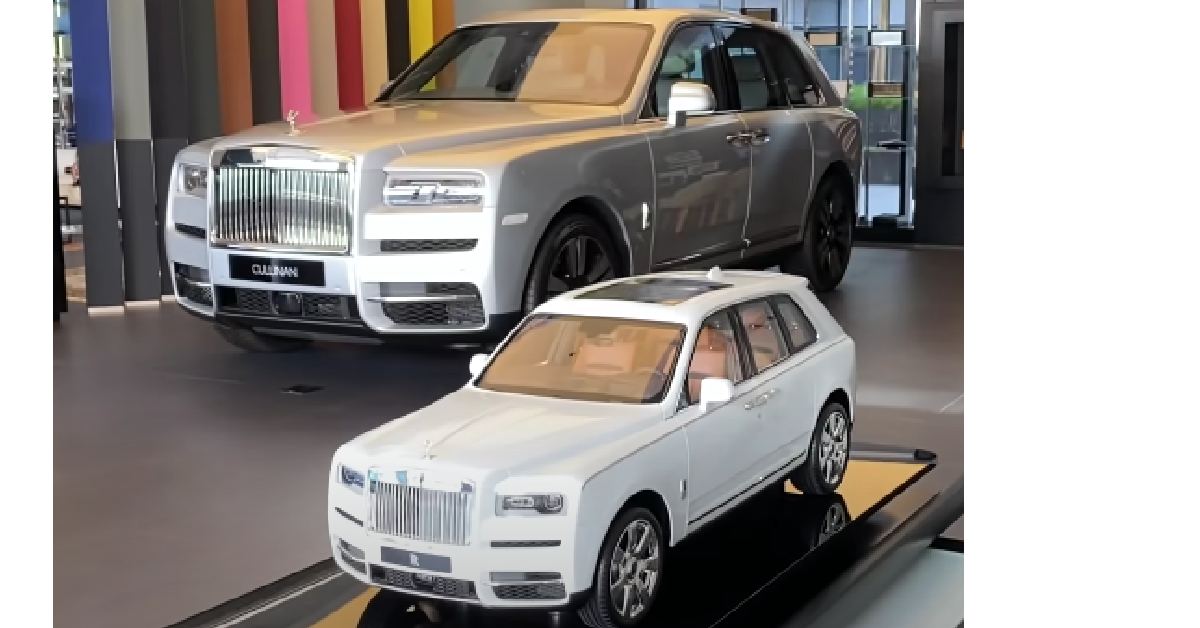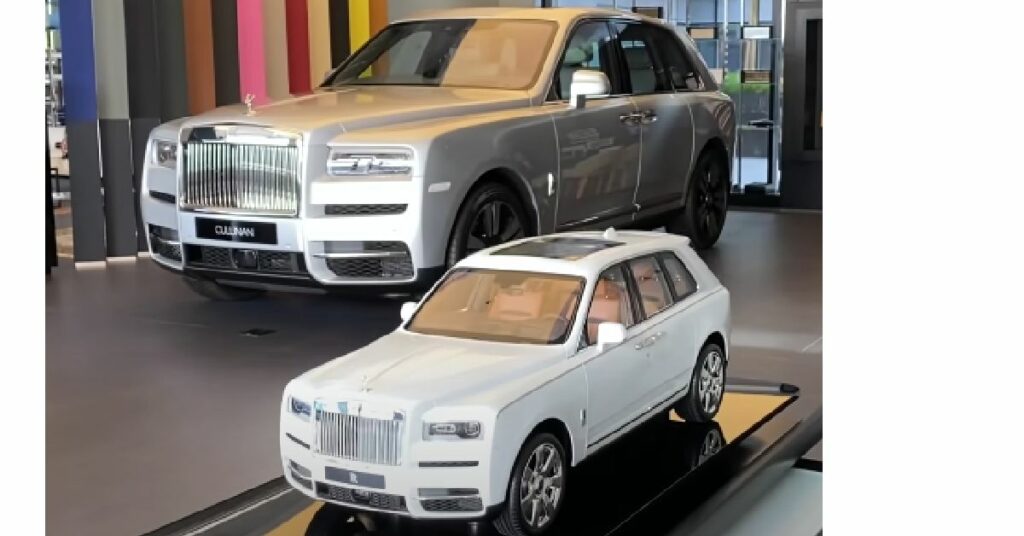 Disclaimer- The embedded videos/ external content is/are being used as a convenience and for informational purposes only; they do not constitute an endorsement or approval by Car Blog India of any of the products, services, and /or opinions of the corporation or organization or individual. Car Blog India bears no responsibility for the accuracy, legality, and/or content of the external site or for that of subsequent external videos/ external content. Contact the external publisher for answers to questions regarding its content.
Join us for FREE NEWS Updates on our Whatsapp Community or our official telegram channel.