Here we have compiled a list of several iconic cars that have been discontinued over time but we wish they lived on in these times and we would have loved to see modern iterations of.
Every year, a lot of cars are taken down from the market either because of low sales, ageing product or simply because of the manufacturer not being able to make a profit out of the car any more. Over the years, many iconic cars in India have been discontinued but some of them really deserved to live on for longer. Here, we have compiled a list of seven such cars we wish that lived on in these times and we would have loved to see modern iterations of these discontinued cars.
Hindustan Ambassador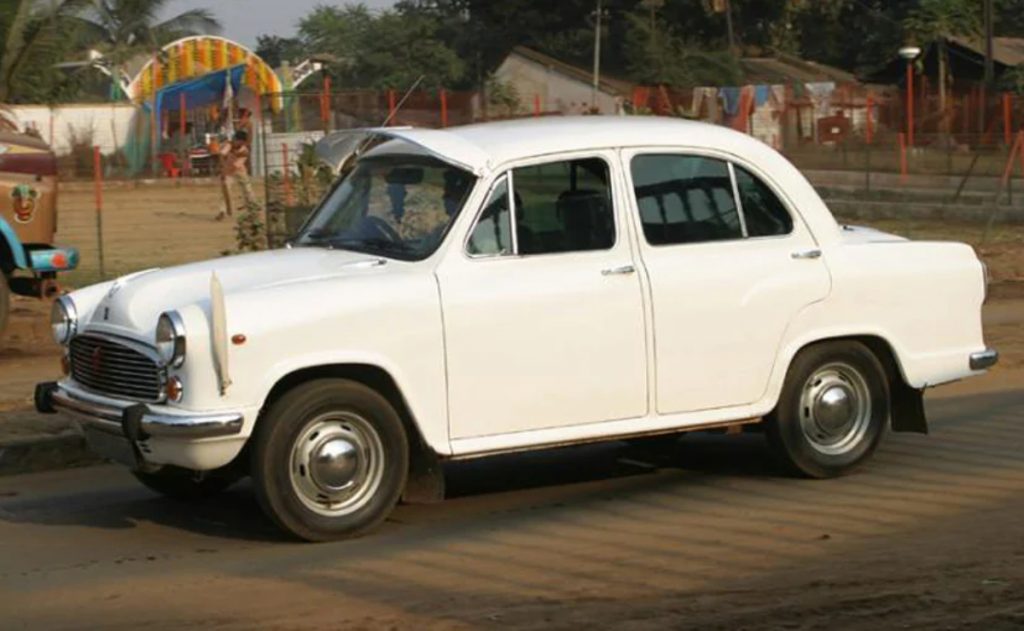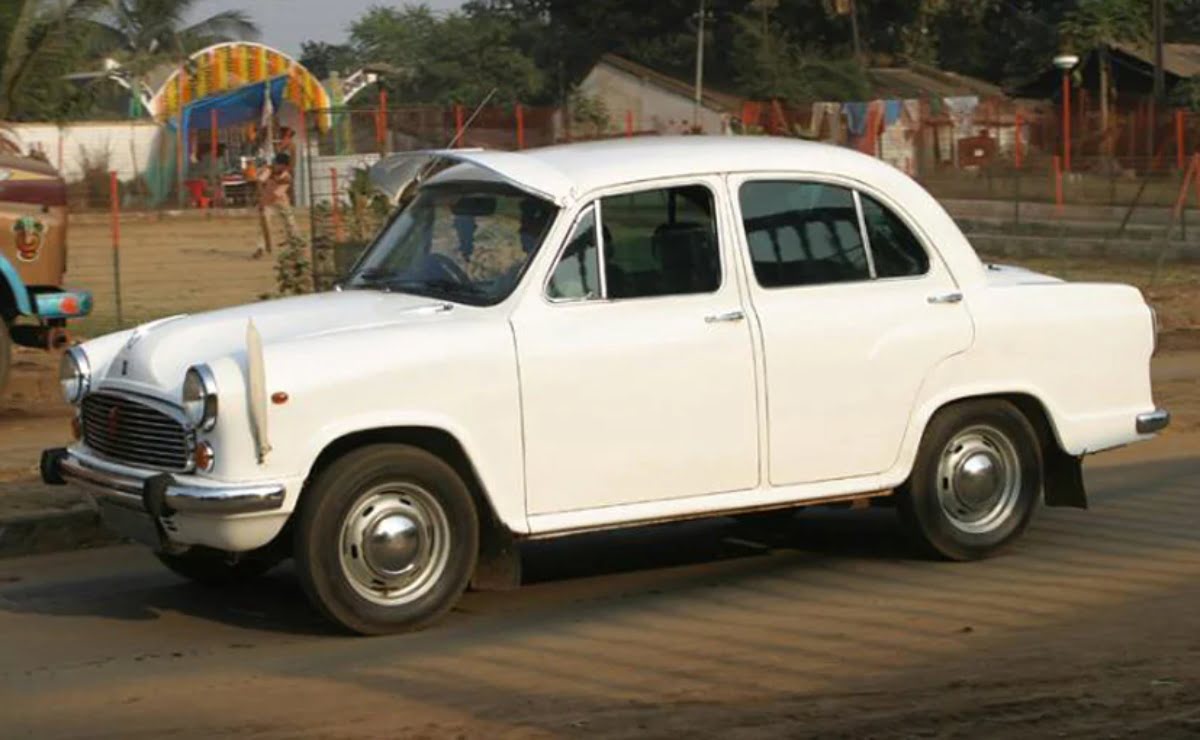 Let's start with the most iconic car of them all. The Hindustan Ambassador. The Ambassador has had the longest production run of any car in India – from 1958 all the way to 2014. This rear-wheel drive sedan (yes, many do not know that its a rear-wheel drive car) has been the face of Indian automobile industry for decades and also the pride of the elites of the country at a certain point in time. We would have loved to see a modern iteration of the Hindustan Ambassador. Imagine an Amby with LED headlamps and a touchscreen infotainment system probably. In fact, DC Design is currently working on a modern iteration of the Ambassador as an electric car and that's expected to debut by next year. We can't wait to see how that turns out.
Maruti Suzuki 800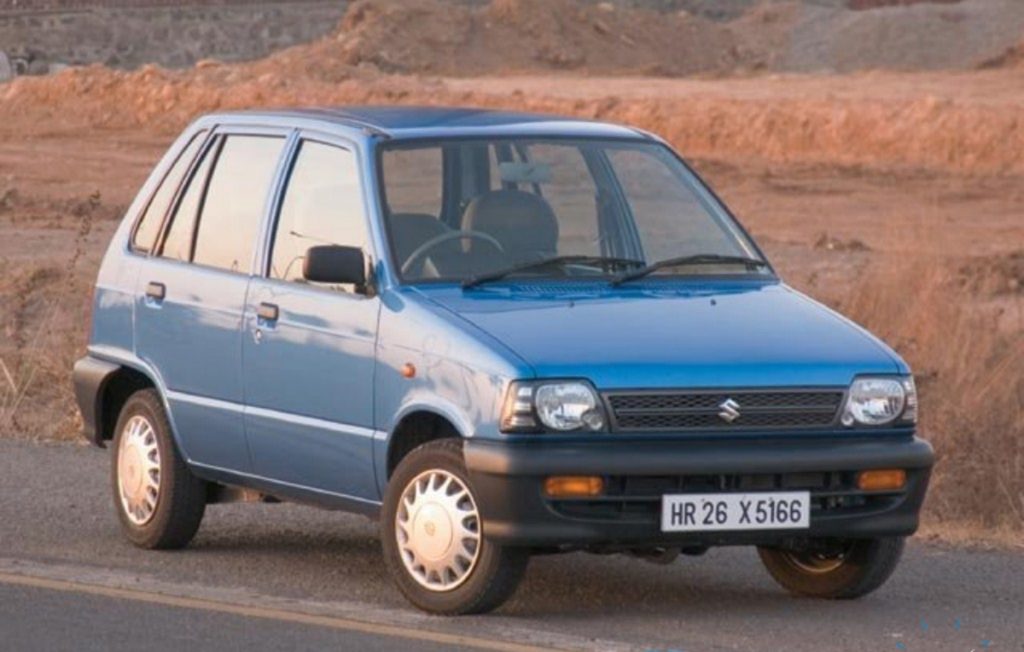 If the Ambassador was a car for the elites, the Maruti Suzuki 800 was really the car that reached the masses for the first time. It was the first car for many a families in India and it moved India in more ways than one. The small car segment still lives on in the country with the likes of the Alto and the Kwid. And Maruti Suzuki anyway has more than one car for several segments. Perhaps if they actually decide to bring back the 800, it might be a huge hit, who knows! Even the Maruti 800 was in production for a long time for about three decades, with the last one being rolled out in January 2014. Perhaps if the 800 was to be reintroduced in modern times, we might have seen it coming with heavy body cladding and a jacked up ride to keep up with the SUV trend.
Tata Sumo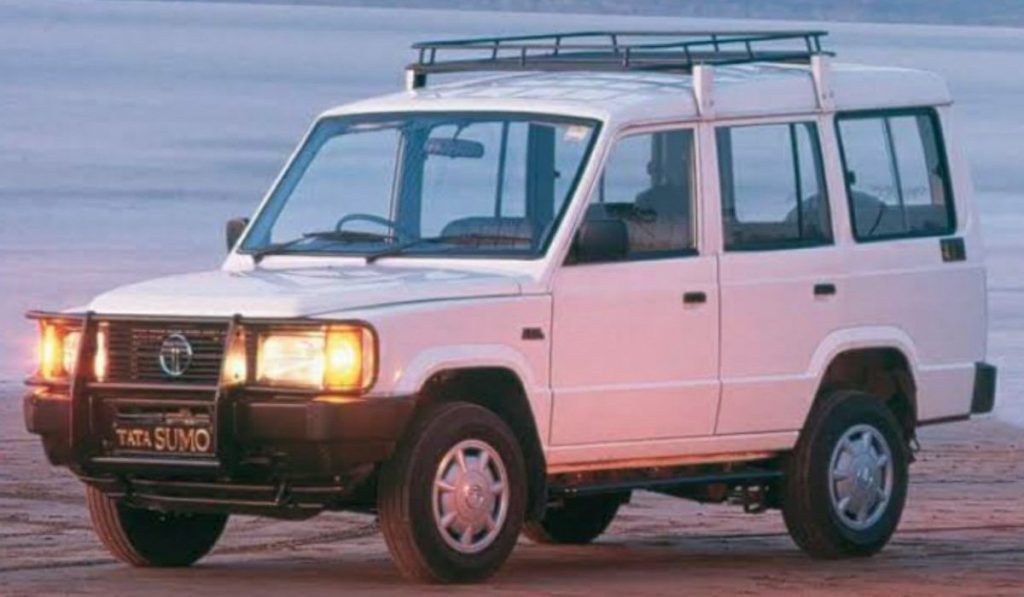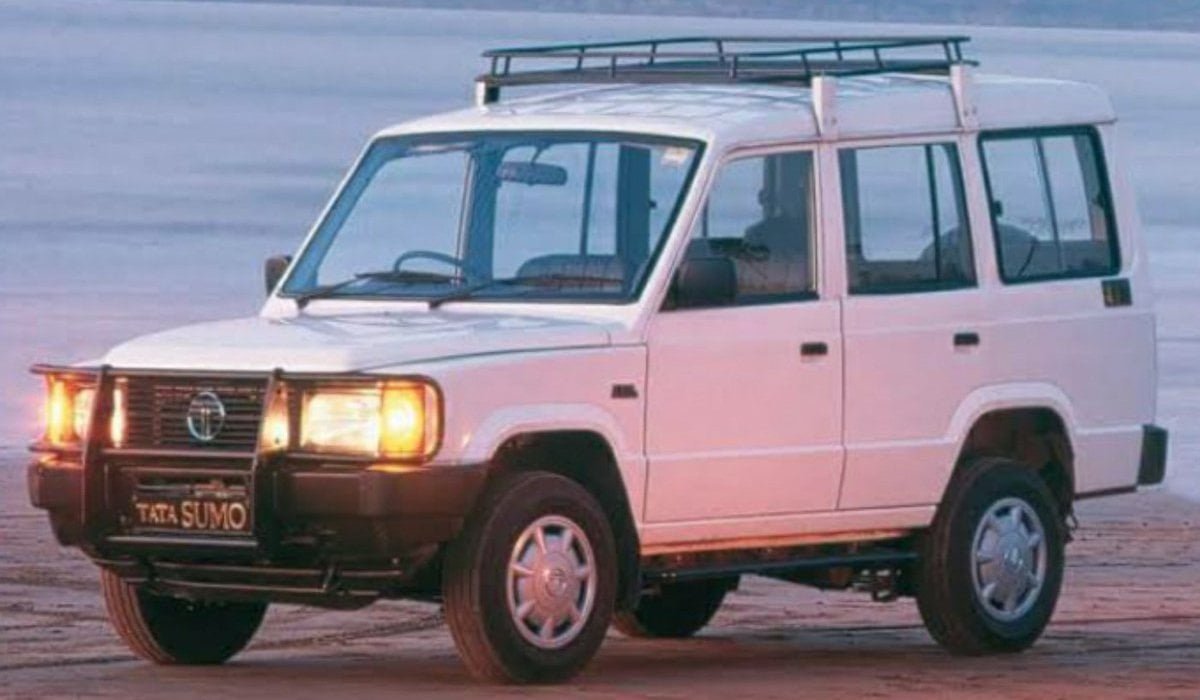 This is yet another iconic car for India, one that was famous for moving a lot of people at the same time. The Tata Sumo has been in production for 25 years, from 1994 to just last year. It was the most popular SUV of India for several years even before SUVs were even a trend. However, the Sumo didn't comply with the latest crash test norms and updating the SUV for compliance would have incurred heavy expenditures for Tata. Of course it didn't make much sense as in its later years, the Sumo catered to only a very specific audience. It however would have been amazing to see how Tata re-imagines a new generation of the Sumo for the modern times. In its last iteration, the Sumo gold was powered by a 3.0-litre diesel engine that produced 85 PS and 250 Nm. It was priced between Rs 7.39 lakh and Rs 8.77 lakh, making it one of the most affordable full-size SUVs we have seen in the country.
Tata Sierra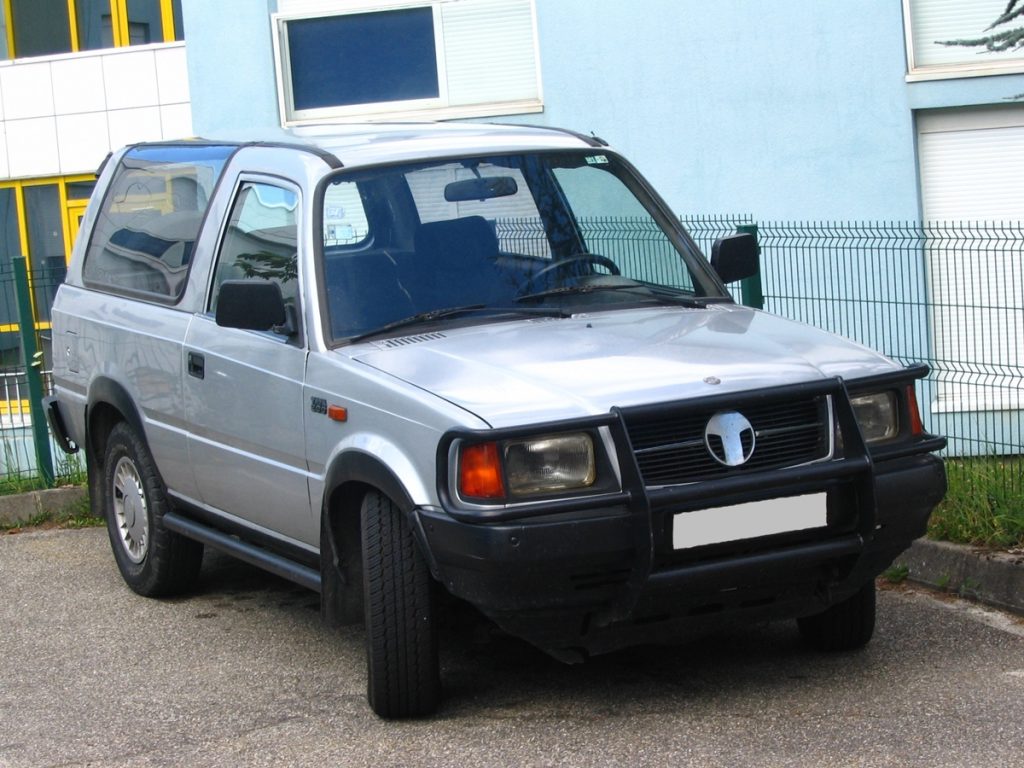 This is an SUV that quite didn't enjoy a cult status as the cars mentioned above but it was an unique product and one that was much ahead of its time. It never had the commercial success like some of the other cars here but it was very adored among car enthusiasts. A three-door, four-seat SUV in 1991 was certainly not the most ideal for its time. However, what really stood out in the Sierra was its huge glass area, something we have not seen in any other car in India. Well, in case of the Sierra, you don't have to rely on your imagination to conceive a modern iteration of this SUV. Tata Motors showcased a four-door electric SUV concept at the 2020 Auto Expo that actually harks back to the original SUV in many ways and we loved how it looked. What's more? Going by the excitement the Sierra EV concept stirred at the Auto Expo, Tata Motors might as well bring out a production version of the same.
Tata Safari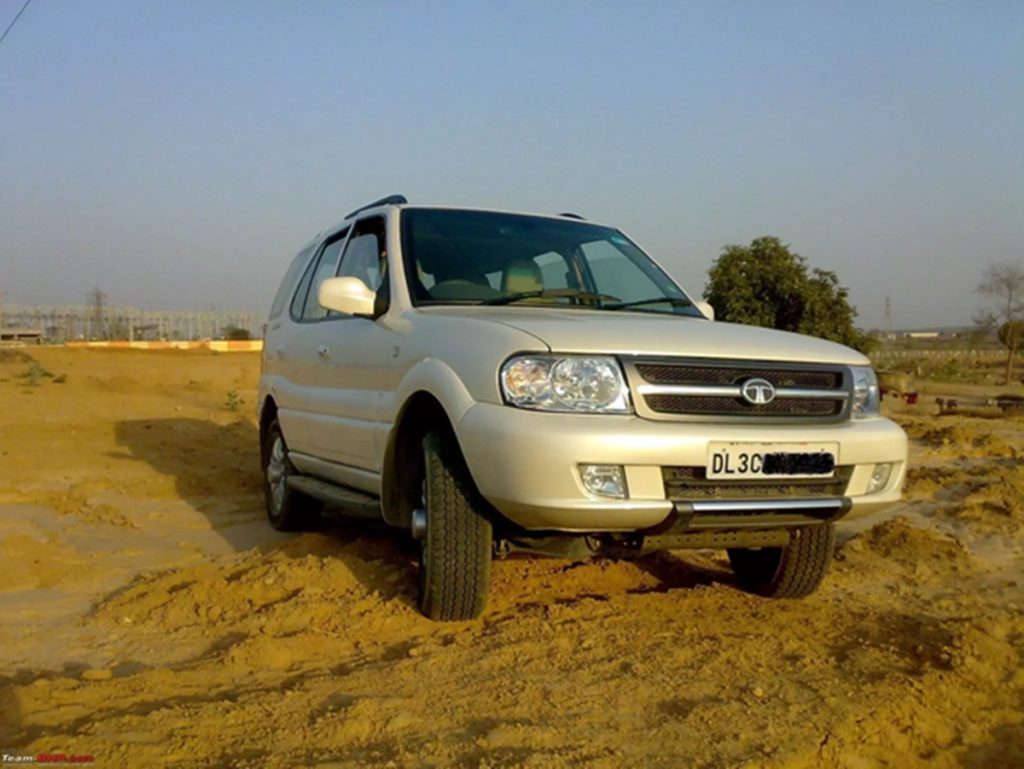 This is yet again amongst those cars that has been discontinued very recently and that too because of the BS6 norms. This is the third Tata SUV on this list. Seems like Tata did give a lot of iconic products to India. Any how, the Tata Safari was once the first premium SUV of the country, and again a very popular choice for the rich and the elites. The Tata Safari was first introduced in 1998 and it really blew the market when it first landed. Tata had been updating the Safari regularly through out its lifetime to keep it up to date. It even came with a proper 4×4 system and for that purpose, it was even selected as the official vehicle for the Indian Army. The Safari even had to go through rigorous testing on snow, high-terrain as well as marshy land to earn its spot in the Indian Army. The last model to be sold was the 'Safari Storme', which came equipped with a 2.2-litre Varicor 400 engine that produced 156 PS and 400 Nm of peak torque in its highest state of tune.
Also Read : Top 7 Weirdest Cars Of India That We Might Have Never Seen On-Road
Maruti Suzuki Gypsy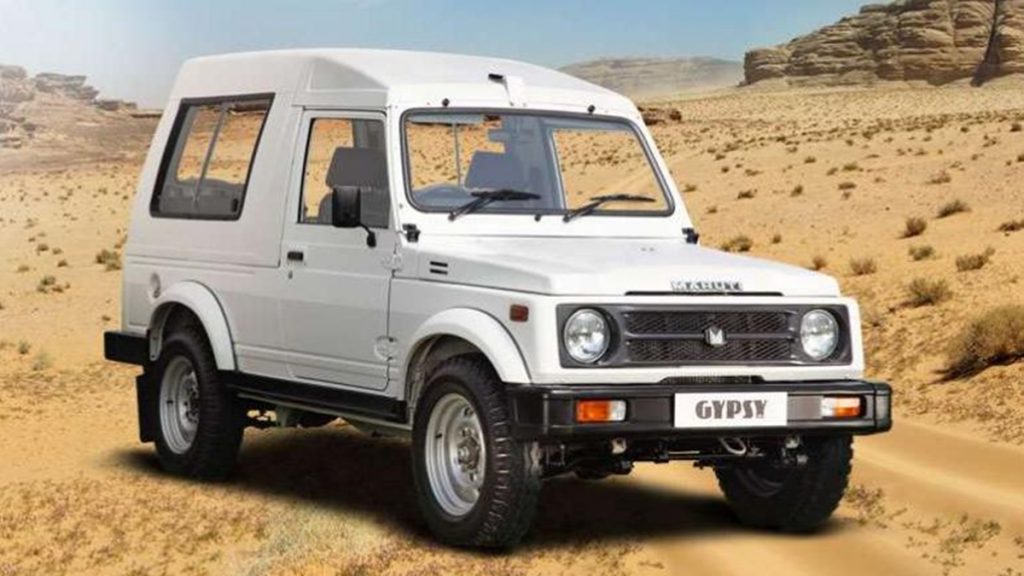 The Maruti Suzuki Gypsy was originally the second-gen Suzuki Jimny that was sold internationally. It was brought to India in 1985, and while it didn't find many private takers right away, it was a favorite car for police and law enforcement officials, particularly for performance, reliability and go-anywhere capability. The Gypsy is also hugely popular among off-road enthusiasts in the country and you will find many tastefully modified examples of the same. Even with the Gypsy, you don't have to rely on your imagination to conceive its modern iteration. Maruti Suzuki is going to bring the forth-gen Jimny to India next year, albiet in a five-door version this time. The Jimny is a runaway success in international markets and we hope its the same in India as well. The forth-gen Jimny is going to powered by a 1.5 liter four-cylinder petrol engine which produces 105bhp of power in India.
Also Read : Top 5 SUVs Under 15 Lakhs With Highest Ground Clearance
Toyota Qualis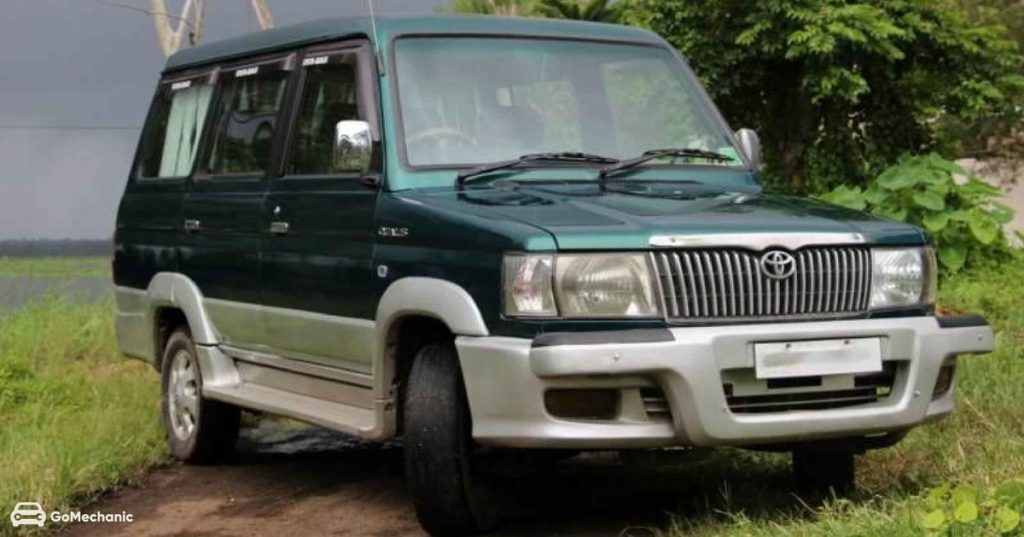 The Toyota Qualis was another very popular SUV of its time and also a favorite among large families as it could carry as many as 8 people inside it. Toyota brought the Qualis to India in 1999 but its was among those cars that was discontinued a little too early. Although Toyota did their fair bit to keep the SUV updated through its lifetime, the SUV's styling started to look a little dated due to its very boxy design. Toyota took the Qualis off the shelves in 2005 and take a moment to guess what was its replacement? Well, it was the Toyota Innova and we are sure Toyota is very proud of that decision still. The Toyota Innova, now known as the Innova Crysta continues to be the benchmark in the premium MPV segment in India and it is an absolute favorite amongst its buyers. That said, it would have been really interesting to see a modern iteration and its evolution over the years if Toyota actually kept the Qualis alive.