Bajaj Auto India had a superb sales performance over the past financial year 2011-12 as it sold over 33.87 Lakh Motorcycles, which is its highest ever motorcycle sales, sold over 4.37 Lakh commercial vehicles which is also its highest ever annual sales and also exported over 12 lakh total vehicles out of the above mentioned motorcycles and commercial vehicles which is also its highest ever annual export. Another milestone which Bajaj auto reached this fiscal is that it crossed 50 lakh Bajaj Pulsar motorcycles sale since its launch in India. These are all big achievements for any automobile company.
The month of March 2012 has proved to be good for almost all major automobile companies in India with the sales report being record breaking for many of them. Talking of March 2012 sales numbers for Bajaj Auto, Bajaj sold about 3 Lakh Motorcycles which is a growth of about 10% over the previous year's 2.74 Lakhs motorcycles sold. This is the best ever motorcycles sales figure by Bajaj Auto in any month of March in previous years. In terms of commercial vehicles sales, Bajaj sold its highest ever numbers which comes out to be 34,667 which is about 4% more than the March 2011 sales. Total sales of Bajaj Auto for March 2012 stood at 3,35,515 units which is 9% higher than the previous 3.07 Lakh units which is again the highest ever for any previous month of March. Out of total 3.35 Lakh units sold, 1.07 Lakh units were exported which is 54% higher than the previous year's 69994 units exported.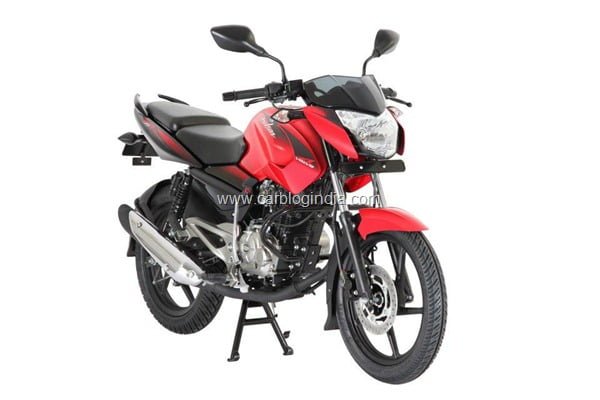 image – Bajaj Pulsar 135
All in all, March 2012 and Financial Year 2011-12 has been quite promising and strong for Bajaj auto in India. In January 2012 Bajaj launched the KTM Duke 200 which is one of the most sporty offerings in its segment and then soon after that Bajaj unveiled its 200 CC next generation Bajaj Pulsar 200 NS which is one of the most evolved and refined Bajaj Pulsar ever which is yet to launch in India officially. Going forward, the future products of Bajaj do look quite promising. We will keep you updates with any new happenings, so stay tuned to us by signing up for our free email newsletter and like our official Facebook Page.