Constantly rising fuel prices are forcing people to look for alternatives. This is the core reason why this Bajaj Pulsar owner decided to get an LPG kit installed on his motorcycle.
To beat the astronomical fuel prices, here is a Bajaj Pulsar 150 owner who decided to install an LPG kit on his motorcycle. The P150 is already a pretty common, fairly affordable, and fuel-efficient motorcycle. It is arguably one of the most popular motorcycles used for daily commute in the country. However, the prices of petrol have crossed Rs 110 per liter in many cities which makes it outrageously expensive to use bikes every day. Let us see what the installation process costs and all its features.
You may also like: WATCH Honda Activa Hybrid Kit Installation and Ride Impression
You may also like: Homemade Honda Shine Electric Hybrid has a 150 km Range
Bajaj Pulsar 150 With LPG Kit
The Pulsar owner mentions that he lives in a village in Madhya Pradesh. His prime requirement was to use the bike to commute within the village itself. The rising fuel prices became a big concern and he decided to opt for this alternative. But before we move ahead, it must be mentioned that this might be illegal in most states. Hence, using it in cities could attract challans from the traffic police. You must. therefore, consult with your RTO regarding the regulations related to installing LPG on your bikes. His installation process cost him Rs 3,300.
You may also like: Now A Hero Electric Photon EV Catches Fire
The kit includes a 3-liter LPG cylinder to the side of the rear seat and a few components to fit it and supply the gas to the engine. One could fill around 2-2.5 kg gas in this. Despite installing this kit, the bike could be switched to the petrol-only mode when needed. The mileage that he is getting is anywhere from 80-100 km/kg and the cost to fill 1 kg LPG is Rs 60. On the other hand, using petrol, the mileage hovers around 25 km/l. This makes running on LPG significantly cheaper.
You may also like: Honda Activa 5G vs Ola S1 Pro – Petrol vs Electric Drag Race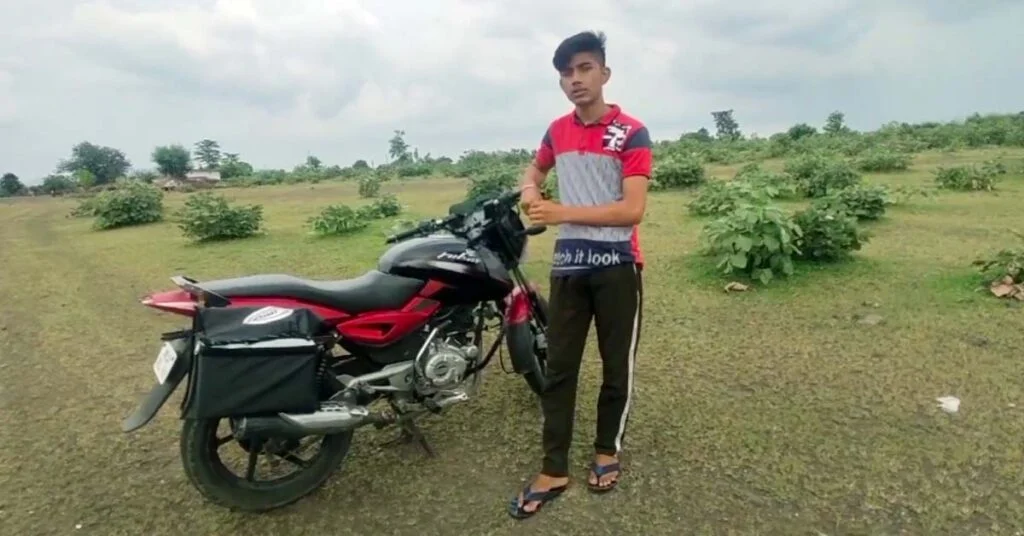 Challenges
While the advantages of using LPG are understood, there are numerous disadvantages that you need to consider. Legality is the prime concern. On top of that, that have been cases of explosions in the LPG cylinder due to temperature or other reasons. Hence, safety is an issue. Then, the power produced by the LPG powertrain is less than the petrol powertrain which affects the performance. The owner also mentions that there is the problem of the constant smell of the LPG gas which could be unpleasant for prolonged periods. These factors make it a bit challenging to make it a mass-market solution.
Disclaimer- The embedded videos/ external content is/are being used as a convenience and for informational purposes only; they do not constitute an endorsement or approval by Car Blog India of any of the products, services, and /or opinions of the corporation or organization or individual. Car Blog India bears no responsibility for the accuracy, legality, and/or content of the external site or for that of subsequent external videos/ external content. Contact the external publisher for answers to questions regarding its content.
Join our official telegram channel for free latest updates and follow us on Google News here.