In a heartwarming incident, a specially abled beggar in MP has purchased a TVS moped to make travelling more comfortable for her wife
They say a man can go to any lengths to ensure a good life for his family. This is largely true irrespective of the economic segment one belongs to. However, in a really heart-warming incident, a beggar in Madhya Pradesh saved over Rs 90,000 over the course of 4 years to purchase a TVS moped to fulfil her wife's wish.
You may also like: Meet Tata Nano and WagonR Budget Helicopters
You may also like: Kia Seltos Catches Fire After Crash by Drunk Driver
Based in Amarwara village, the beggar, Santosh Sahu, suffers from a disability in his legs. He would have to use a tricycle to beg for alms along with his wife, Munni Sahu. Munni would push the tricycle as the couple would travel all day in search of alms. The duo would often face the wrath of weather along with even encountering poor road conditions. Also, Munni would often fall sick from the fatigue of pushing the tricycle all day long. She wished for a motorized vehicle to deal with this problem and this is when Santosh decided to start saving for a moped.
Saved Money Over 4 Years
The beggar managed to save over Rs 90,000 over a course of four years to purchase the TVS moped. The moped has been customized to help Santosh use the vehicle in spite of being specially abled. He purchased the vehicle simply to make life easier for Munni. The couple used to earn anything between Rs 300 to Rs 400 begging at bus stands, temples and mosques. Over the years, Santosh saved bit by bit to finally collect Rs 90,000 and buy the moped in cash.
You may also like: Isn't This Among the Best Modified Mahindra Thar SUVs Ever?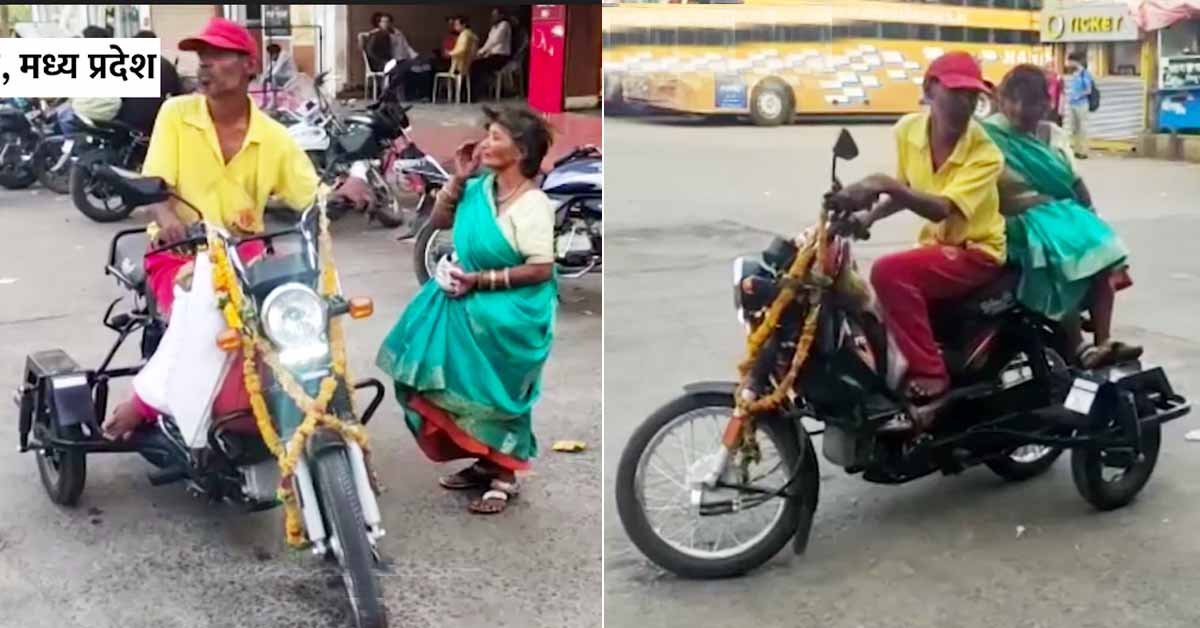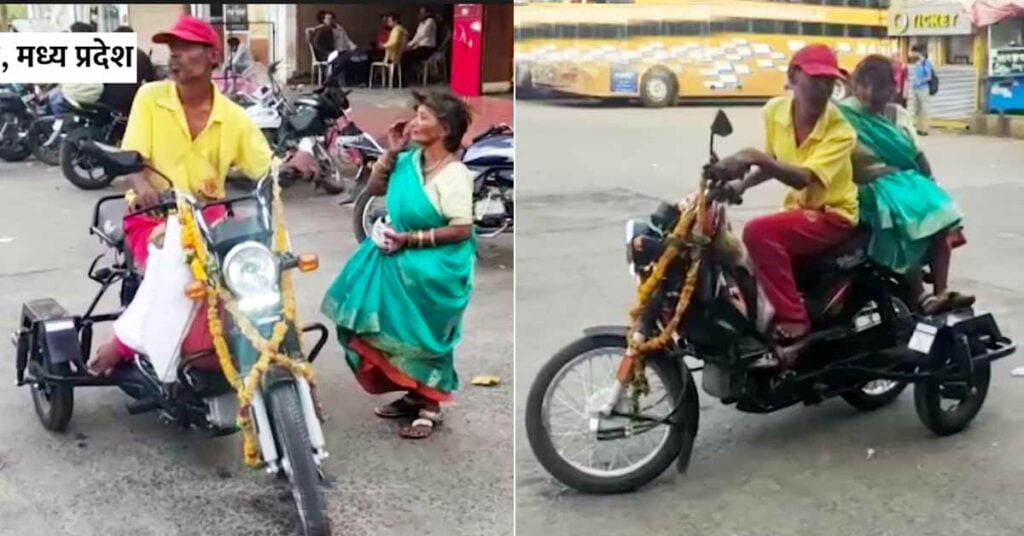 You may also like: Is Maruti Suzuki Finally Planning to Bring the Seven-Seater Wagon R?
Santosh and Munni now move about on the moped to ask for alms. The beggar is proud to have managed to fulfil his wife's wish, thereby saving her from the challenging task of pushing his tricycle all day long. This incident not only highlights a man's love for his wife but even serves as a great example of what's achievable with grit and determination. We wish Santosh and Munni a better time ahead and sincerely hope for an improvement in their financial condition.
Join us for FREE NEWS Updates on our Whatsapp Community or our official telegram channel.