The news of attraction incentives, outrageous salary packages and enticing perks by startups makes it to the headlines often. Here is how TCS aims to counter it.
TCS comes up with thoughtful strategies to counter the IT startups that are offering BMW bikes as a joining bonus to its employees. The IT sector, in general, is the fastest growing industry in the world. Every business, service, product, etc needs technology and IT support to establish and operate in this digital age. Hence, IT companies are bound to get bigger. TCS is the largest IT company in India but is facing competition from modern IT startups that are offering crazy incentives to attract potential employees.
You may also like: Do You Make Reels When Driving? Here's a Must-Watch Video!
You may also like: 67 Year Old Makes Electric Car that Costs Rs 5 to Run 60 km
TCS Develops Strategies To Tackle Incentives By IT Startups
BharatPe has been in the news recently for all the wrong reasons. The dispute with the co-founder Ashneer Grover has caused quite a turmoil in the operation of the company. However, if you take a look at the website of the company, it clearly mentions that it is hiring professionals and the joining incentives include BMW bikes, other bikes, electronic gadgets, OTT subscription, work from home furniture and much more at the time of joining. The younger professionals looking for great packages along with such attractive incentives are bound to be drawn by such offers. The YouTuber in this video confesses that he has applied to the company thrice. BharatPe offers vacancies in DevSecOps, IT, Automation, Backend, Web, iOS, Android, etc.
You may also like: Ford India Takes U-Turn, Now Plans to Resume Production
According to an article by NDTV, Rajesh Gopinathan, the Chief Executive Officer at TCS, is positive regarding the massive growth potential of the sector in general, and TCS in particular. He is confident that the company could pivot and adapt to the changing environments easily despite the obstacles during the pandemic. Talking about the competition, he mentions that due to the high structural margins of TCS, he doesn't see the rivals as threats. The sheer size and profitability of the company would allow mass recruitment to continue to be leaders in the space.
You may also like: WATCH Cute Kid 'Review' His Dad's Skoda Kushaq Style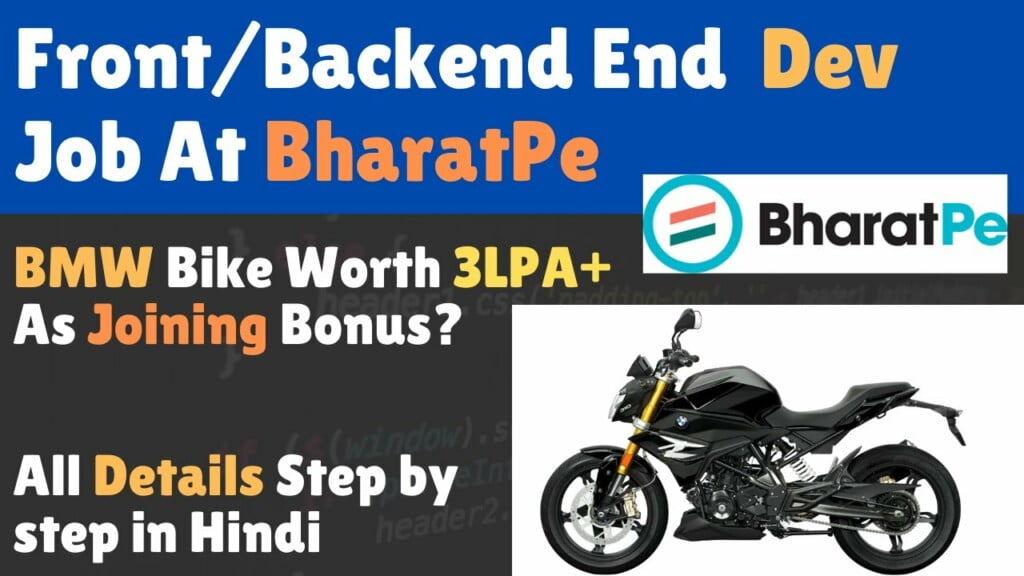 A simple plan of updating itself with the latest technology in the field of AI, Cyber Security and Cloud Computing and developing this side of the business by hiring new professionals should suffice to take on the likes of other IT startups. These are the effective strategies that TCS plans to implement to tackle companies who are offering BMW bikes and other perks to attract new talent.
Join us for FREE NEWS Updates on our Whatsapp Community or our official telegram channel.