The EV wave is paving the way for necessary inventions. This electric car developed by a man in Kerala gets fully charged at just Rs 5 and could travel for 60 km on a full charge.
Anthony John is the Kerala man who developed an electric car in his garage that consumes Rs 5 to get fully charged and could cover a distance of 60 km on a single charge. Electric powertrains are the way forward and all the big players are pivoting their businesses to cater to that need. The car marques are investing heavily in the R&D of EVs and battery technology. EVs seem to be the sole solution to tackle the growing concerns regarding vehicular emission and carbon footprint. Check out the details of the EV developed by Anthony John.
You may also like: Tata Nexon EV Travels From Delhi To Spiti in Just Rs 2,000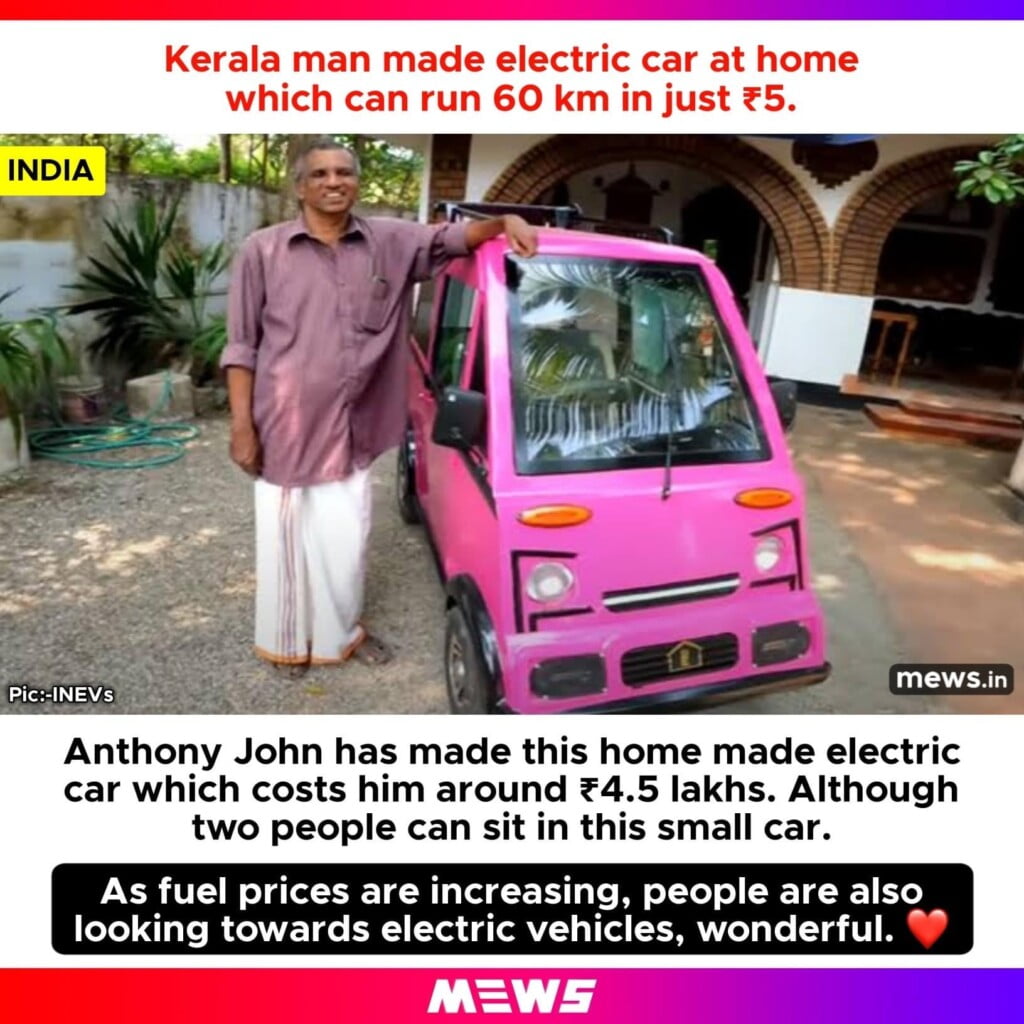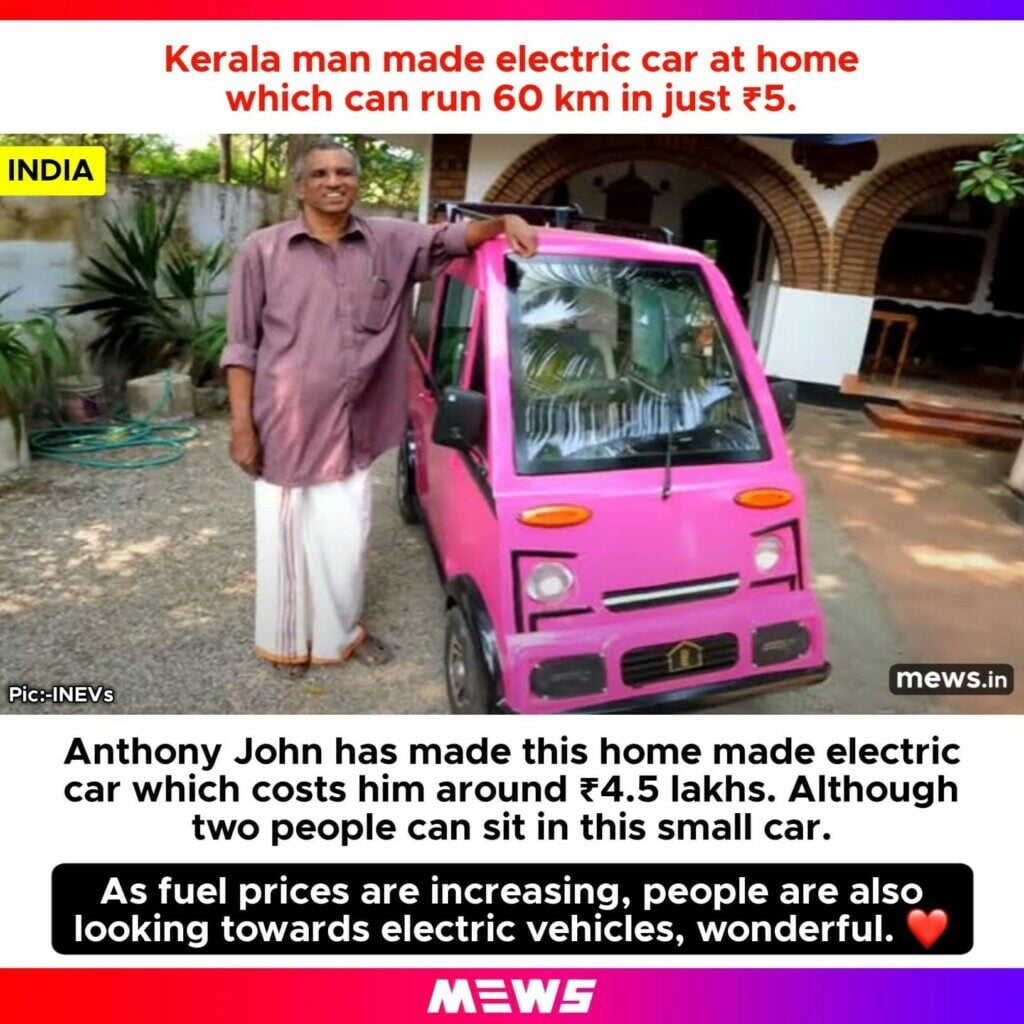 You may also like: Upcoming Budget Electric Cars In India 2022
Kerala Man Develops Electric Car
Anthony decided to take this challenge up back in 2018 when he was already using an electric scooter. However, the harsh sun and rains were big issues with his daily commute. That is when he thought that he would make his own electric car. The aim was simple; to travel from home to the office every day without having to worry about the sun and rain. He designed the body of the EV in his garage. As far as the electric motor, battery and electrical wiring and components go, he bought them from a Delhi-based company. In total, he spent around Rs 4.50 lakh on the entire project. Finally, the finished product is visible in the images and it could seat 2 people.
The EV consumes 1 unit of electricity to charge fully. In that, it could cover a distance of 60 km which is generally what most people need in their everyday commute. This translates to Rs 5 for a single unit. The tiny EV is perfect to manoeuvre in the city traffic and would be immensely convenient to park anywhere. It has front and rear wipers, a working headlamp and turn indicators.
You may also like: At Rs 70/month, Man Charges 4 EVs & Home Appliances
The price might seem too much but the most affordable mass-market EV in India comes from Tata Motors in the form of the Tigor EV which costs Rs 12.24 lakh and upwards. However, with time, technology would trickle down to more affordable products and companies would even launch smaller cars for city use as per the demand.
Join us for FREE NEWS Updates on our Whatsapp Community or our official telegram channel.