It is often advisable to not use lighters or cigarettes at a petrol pump.
However, people often ignore these instructions.
There could be terrible consequences for this, as seen in the video.
In this video, a man lights a cigarette at a petrol pump and faces the consequences. However, the consequences were not what anyone would've predicted. You must've observed at the petrol pumps, that there are signs asking you not to light matches, cigarettes, switch the engine of the car OFF and other such instructions. These are there for your own safety and for the safety of everyone around. However, some people don't consider these at all risking lives of everyone around.
You may also like: REAL Reasons Why Petrol Pumps Are Running Dry In India
You may also like: How Much Does Petrol Pump Owner Earn from 1 Litre of Petrol
Man Lights Cigarette at a Petrol Pump
This video has been uploaded by johnnylaal on Instagram. The short video clip has garnered over 222k views already. The visuals capture a man on a bike arriving at the petrol pump. As the attendants try to fill the tank of the bike with fuel, the man lights a cigarette. Seeing this, the petrol pump attendants lose their cool for an instant and start thrashing the guy. The biker, realising what he has done, didn't react. This entire episode is captured on the CCTV camera.
You may also like: Stupid Royal Enfield Bullet Rider Performs Stunts While Wife Rides Pillion
Now, while we understand what the biker did is completely stupid and even life-threatening, we must address that no one has the power to beat up anybody on the street. There's always an amicable solution to any problem. The attendants could also have made him understand in a peaceful manner. Hence, we can't appreciate what they did although we understand that it was in the heat of the moment. What are your thoughts on this?
You may also like: Using Fevicol Instead of Engine Oil in Hero Splendor is the Stupidest Thing You'll See Today
Why Not Light Cigarettes at Petrol Pumps?
People must understand, that at petrol pumps, there are gasoline/petrol vapours in the air. These are, obviously, not visible to the naked eye. If anyone lights a match or a cigarette, there is the danger of these vapours catching fire as they are highly inflammable, especially in the vapour form. For those who don't know, even inside the engine of the car, the petrol is only burnt in the vapour phase and not in the liquid phase. Therefore, make sure to turn OFF the engine and stay away from any smoke or lighter while at the petrol pump.
You may also like: Road-Roller vs Honda Activa Strength Test is All Kinds of Stupidity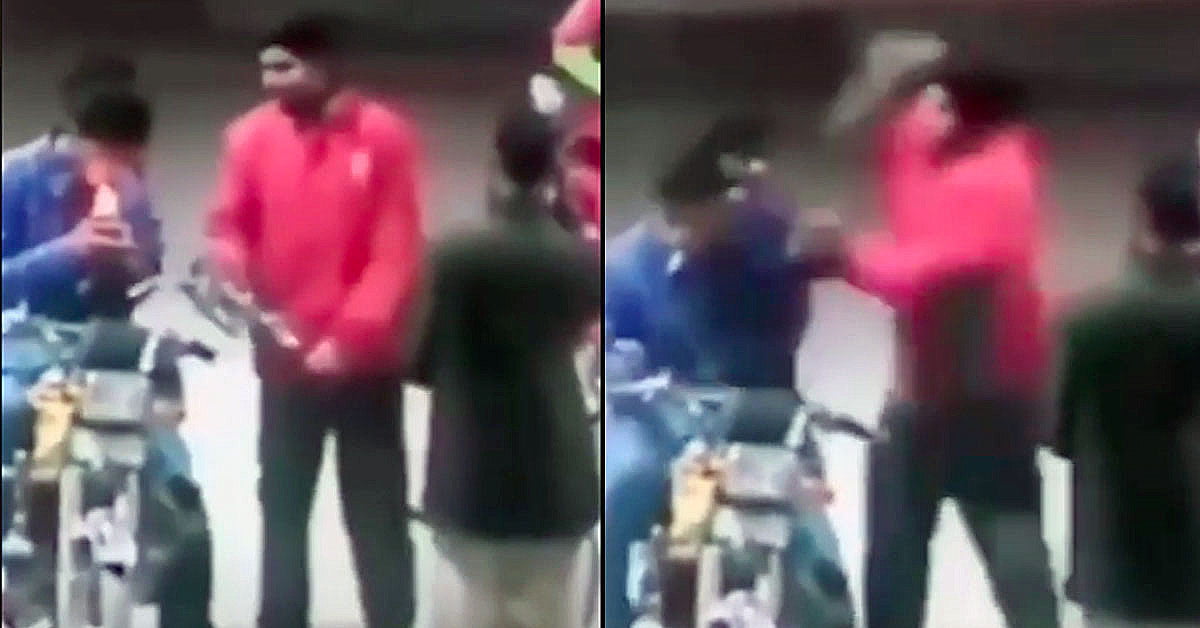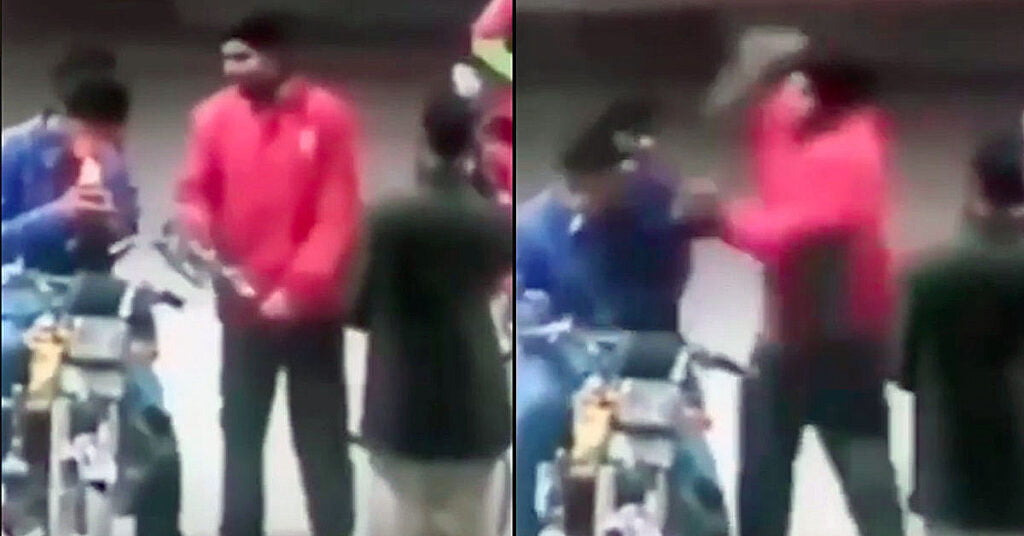 Disclaimer- The embedded videos/ external content is/are being used as a convenience and for informational purposes only; they do not constitute an endorsement or approval by Car Blog India of any of the products, services, and /or opinions of the corporation or organization or individual. Car Blog India bears no responsibility for the accuracy, legality, and/or content of the external site or for that of subsequent external videos/ external content. Contact the external publisher for answers to questions regarding its content.
Join us for FREE NEWS Updates on our Whatsapp Community or our official telegram channel.